104 Abbey Road, Barrow in Furness
104 Abbey Road, a grade 2 listed building owned by Barrow Borough Council, was one of several buildings within Barrow town centre designated as eligible to receive grant through the Townscape Heritage Initiative scheme (THI) towards urgent and extensive fabric repairs.
JCA were commissioned through a competitive tender process to act as lead consultant for two phases of repair work. Phase 1 was to include the repair of the building fabric including roof timber repairs and recovering, masonry repairs to both external elevations and internal structural stabilisation of floor plates. Phase 2 was largely concerned with the internal fit out of the building required as a result of its change of use, from a semi derelict shell to a mixed use centre for the arts. Overall project cost was in the region of £1.5m.
New interventions were very understated and as much as possible of the existing fabric was retained including patches of old lime plaster (isolated from dry rot), sections of old wall paper, redundant fire places and even historic graffiti from previous users. These remnants of the buildings past help to tell the important story of its history.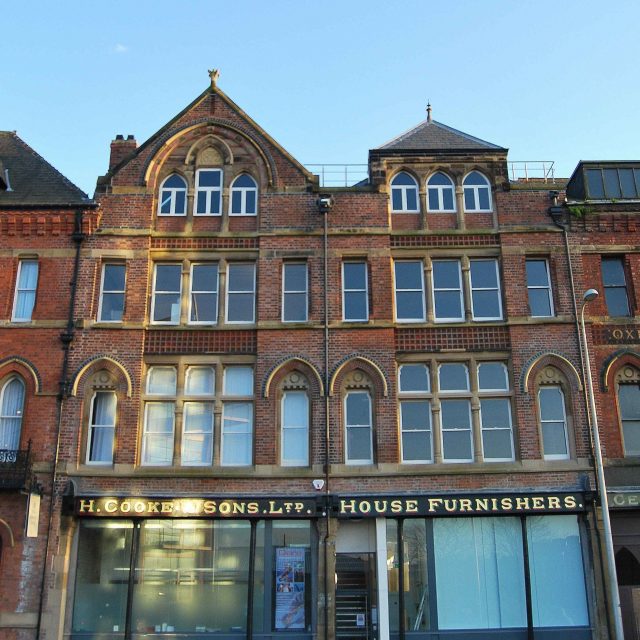 The façade was conserved with replacement stone detailing and re-pointing and a modern interpretation of the Victorian shop front installed.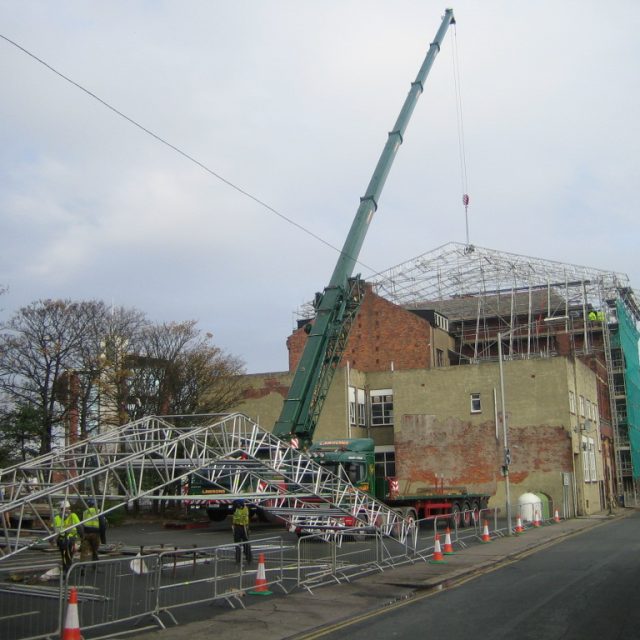 The extensive repair work to the roof structure warranted a fully encapsulated scaffold, the roof of which has to be assembled on the ground and craned into position.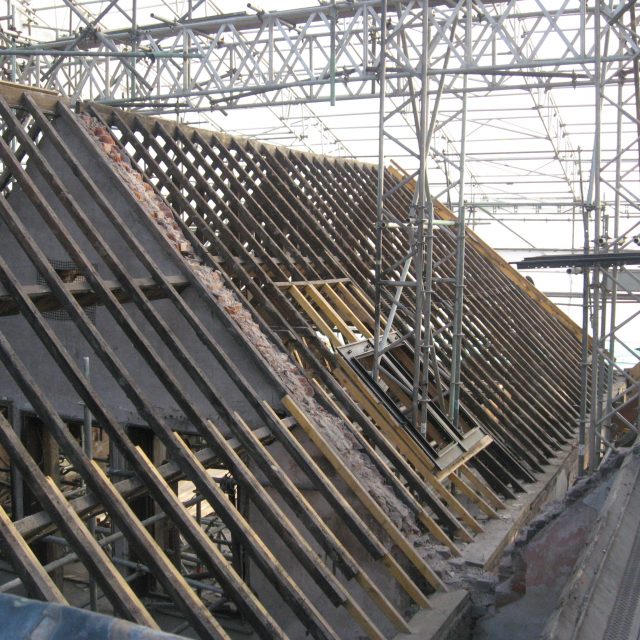 Working under cover of the temporary scaffold protection the roof of the building could be repaired.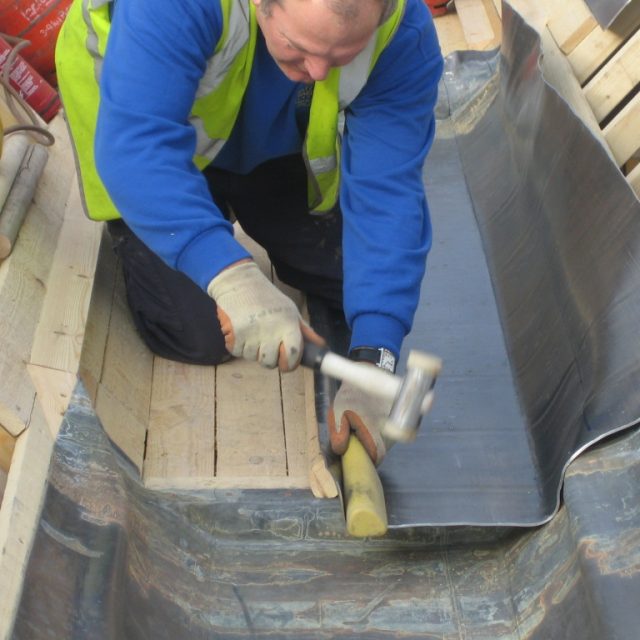 Craftsmen were used to install new lead valleys.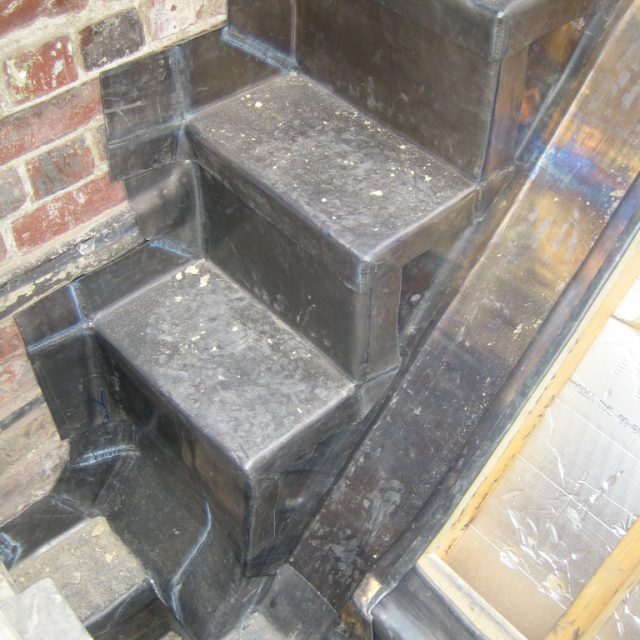 Access to the higher level parapets for maintenance was improved by the introduction of lead lined steps leading from the lower gutters.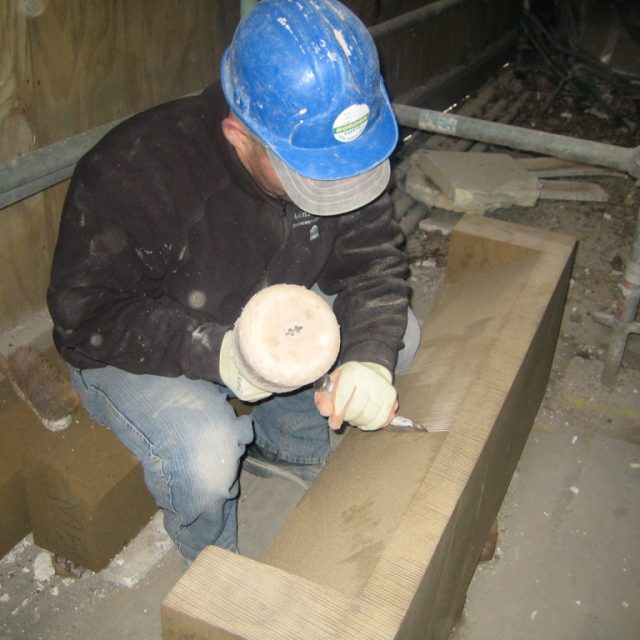 Stone masons dressing new window sills to replace those that had suffered decay due to weathering.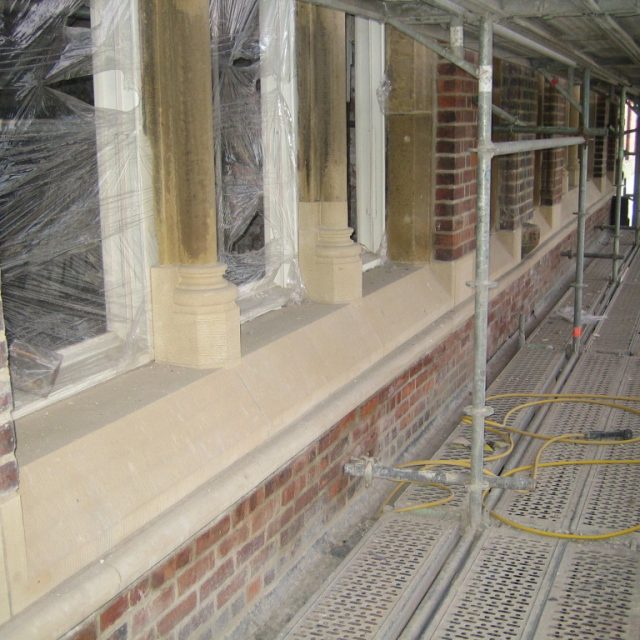 Much of the soft sandstone detailing had to be replaced.

Conservation Repair and Design Drawings
Accurate scheduling of conservation repairs to the façade masonry using high level access were possible was vital to ensure that project budgets could be achieved.
Given the lack of physical evidence and historic information, the ground floor façade was reinterpreted with a modern glazing system set inboard of the original structural support columns.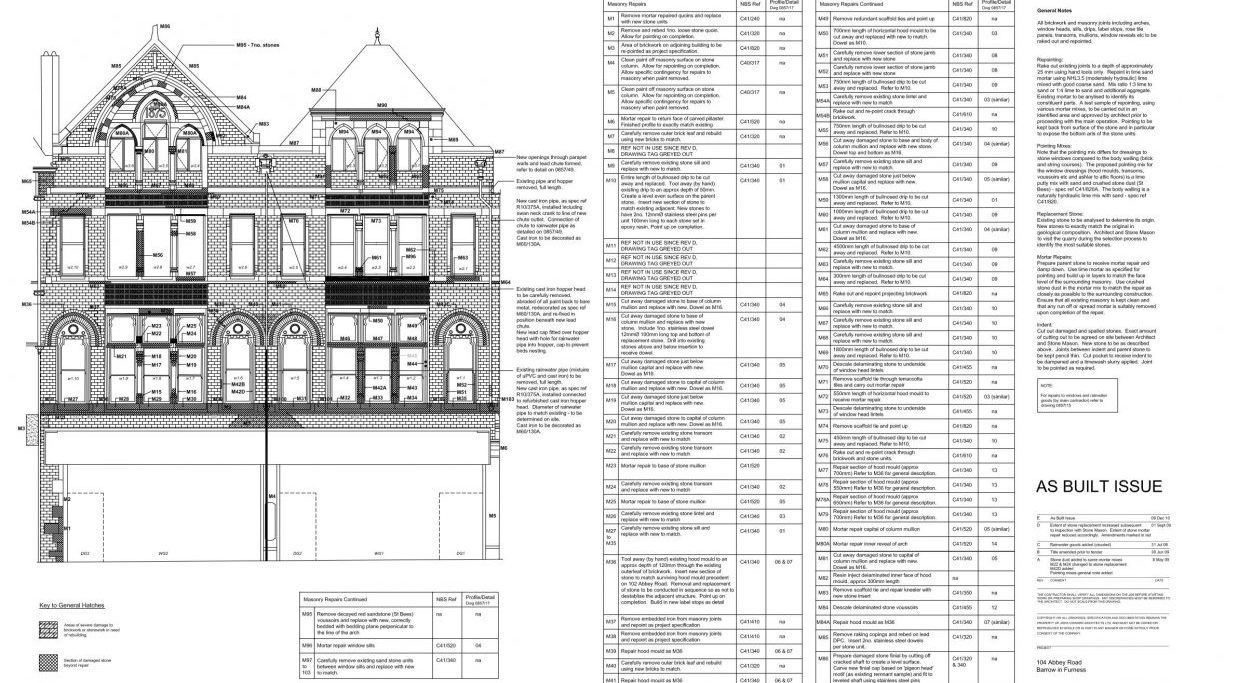 Comprehensive scheduling of masonry repairs to the main façade. The work carried out during phase 1.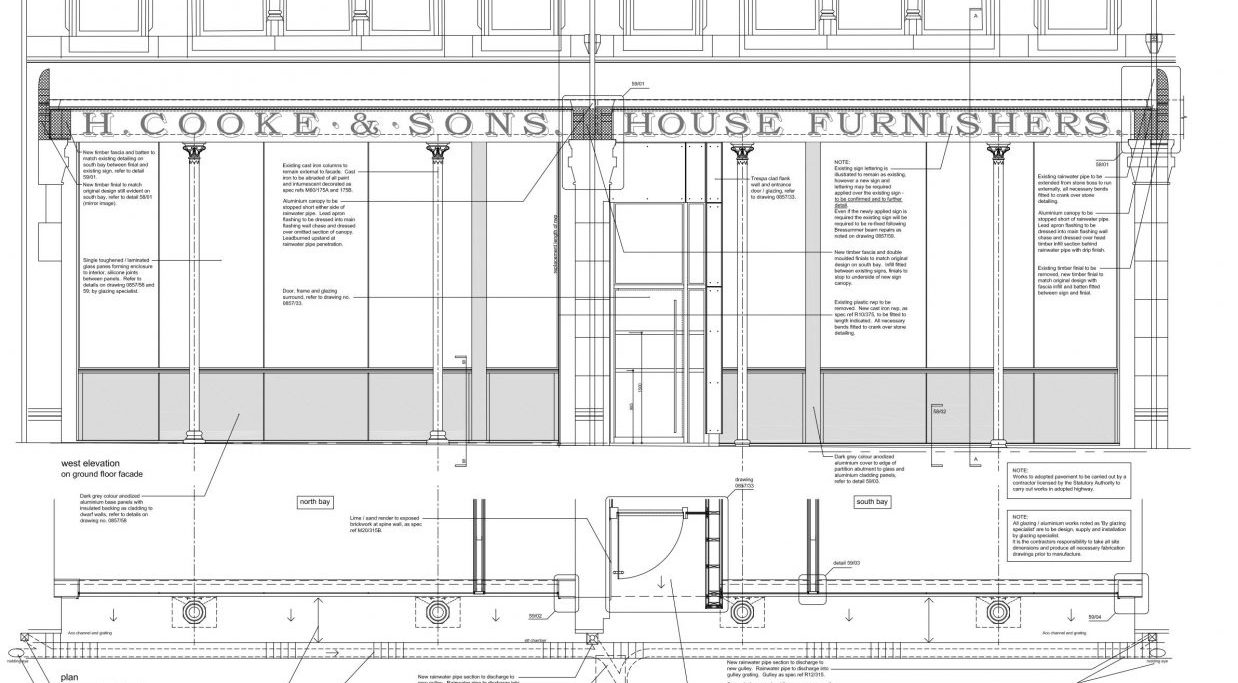 Design proposals for the new street front façade at ground floor level; a modern interpretation of the original intention.

Get in touch
We are interested in all aspects and sizes of architectural projects, for both private and public sector clients. If you have a project you would like to discuss with us, or are just looking for some advice, please do not hesitate to telephone, email or write.
Copyright John Coward Architects - Another Slick Website By
Make Us Visible