All Saints, Burton in Lonsdale
Consecrated in 1870, the church was designed by Austin and Paley of Lancaster and is surprisingly large for a village church; the shingled spire atop its stone tower stands some 45m above ground level and is very prominent in the landscape. The Gothic Revival church has a slate roof covering and grit stone walls.
The cedar shingles on the spire had reached the end of their expected lifespan and in 2014 the decision was taken that wholesale recovering of the timber framed spire was the only viable way forward. Assisted by a generous grant from the Listed Places of Worship Roof Repair Fund, works were carried out via a carefully designed access scaffold that, due to wind loading and the ability to tie into the timber frame, had to remain un-sheeted throughout the duration of the construction works.
All of the shingles were replaced with new Western Red Cedar fixed with stainless steel staples into the pine sarking boards which were themselves substantially repaired. Associated lead work was also carried out along with the re-gilding of the weathervane.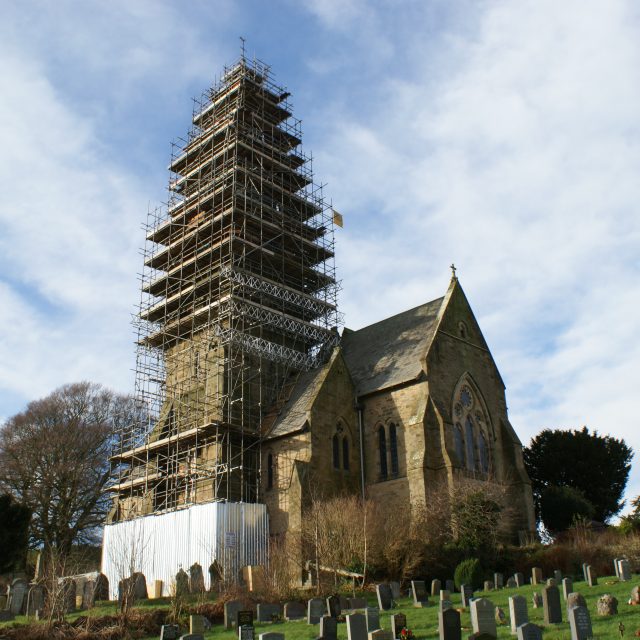 The tower and spire were fully surrounded with an independent, un-sheeted access scaffold.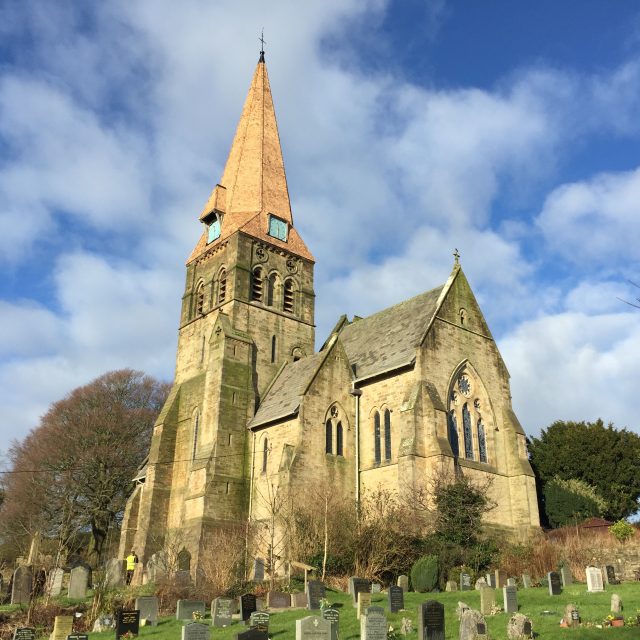 The completed spire with its new shingles just after the scaffold was removed and prior to them weathering back.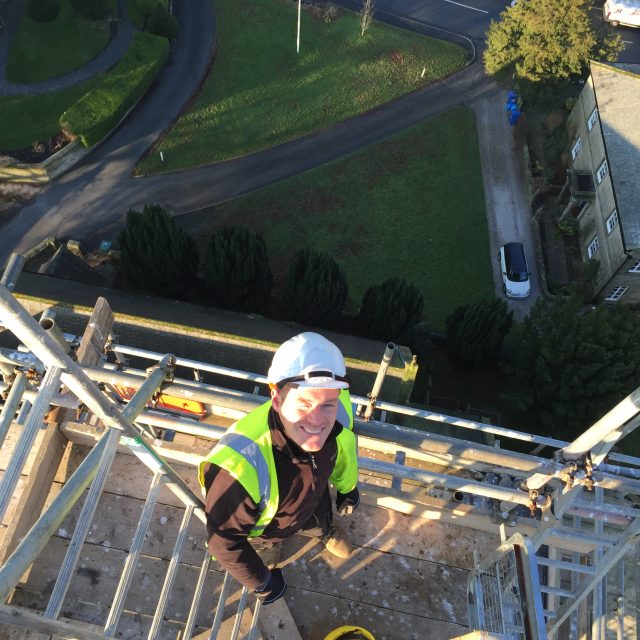 The un-sheeted access scaffold was very carefully designed but was still not a place for the faint hearted.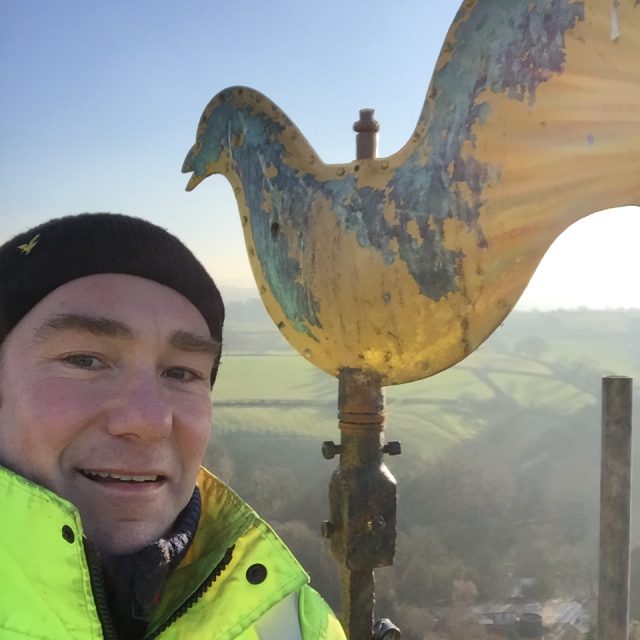 Project architect and JCA director Mike Darwell at the very top of the spire next to the weathervane prior to its removal for re-gilding.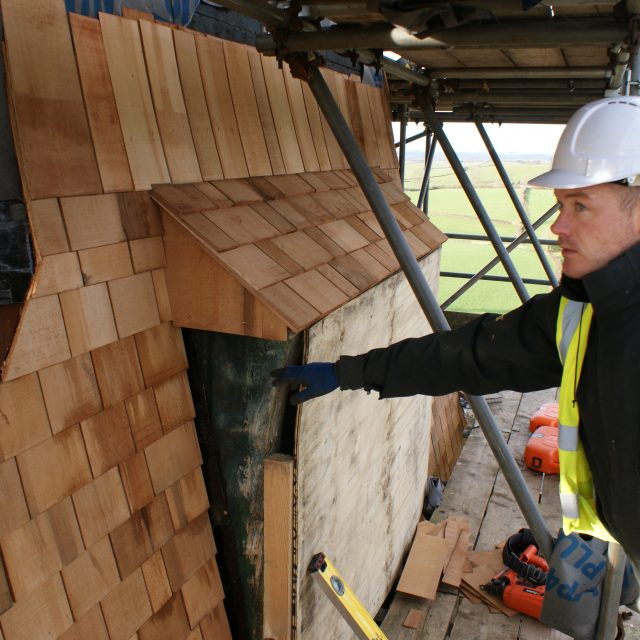 Site foreman Rob Chegwin assessing shingle replacement and side flashing to the clock face enclosures.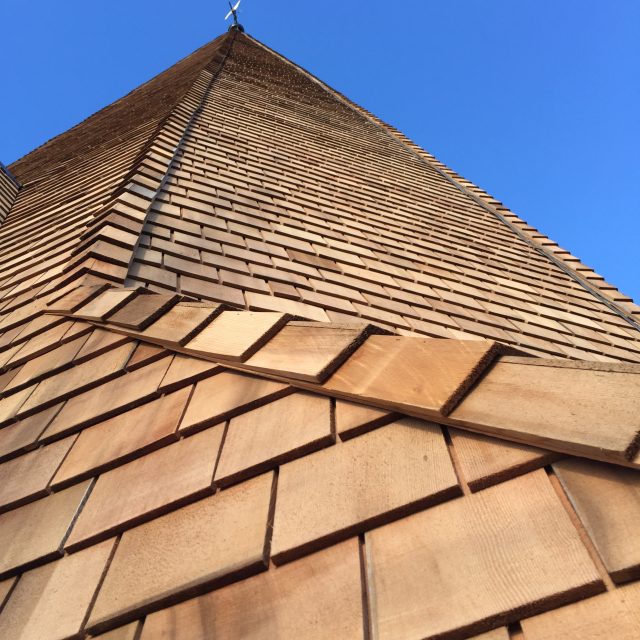 The newly laid shingles are a very vibrant colour against a perfect blue sky.

Laser scan technology
Further work has been completed to assess the condition of the tower masonry on the stages below the spire. The grit stone is suffering from friction weathering and a phase of repair is being planned for. Laser scan technology has been used by JCA to develop a point cloud over which high resolution photographs can be meshed to give a photo accurate image of the tower masonry. This allows for very accurate scheduling of masonry repairs.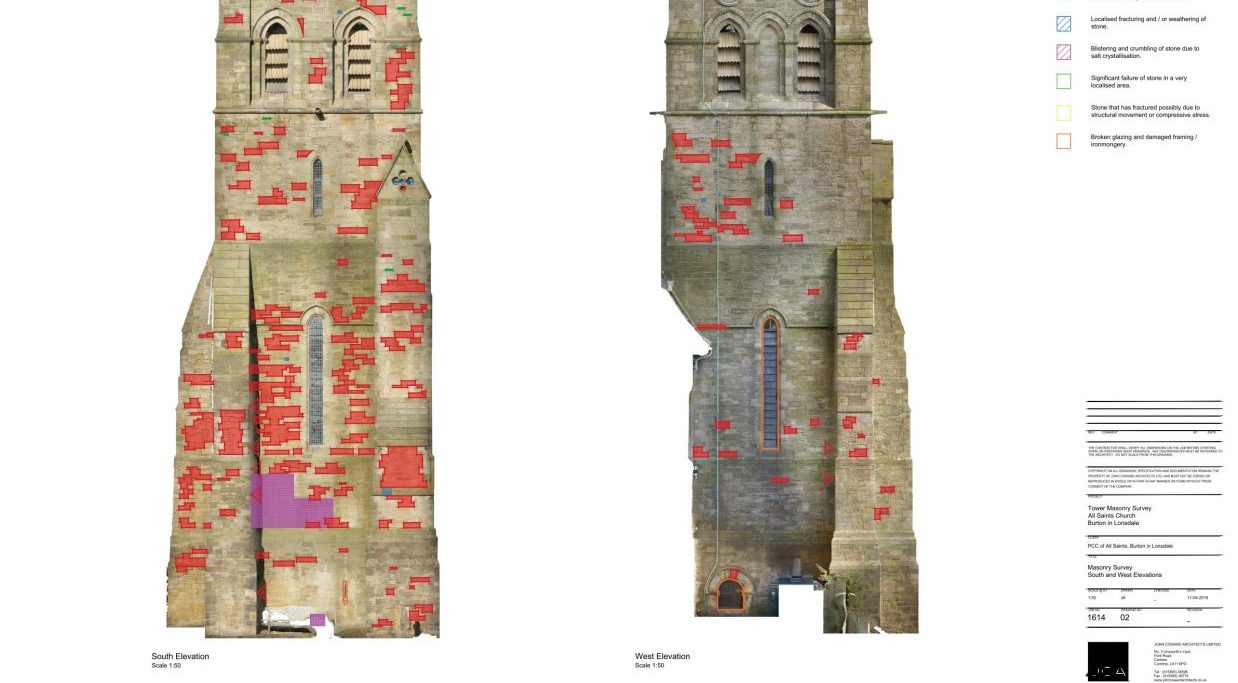 Masonry repairs identified for the south and west elevations.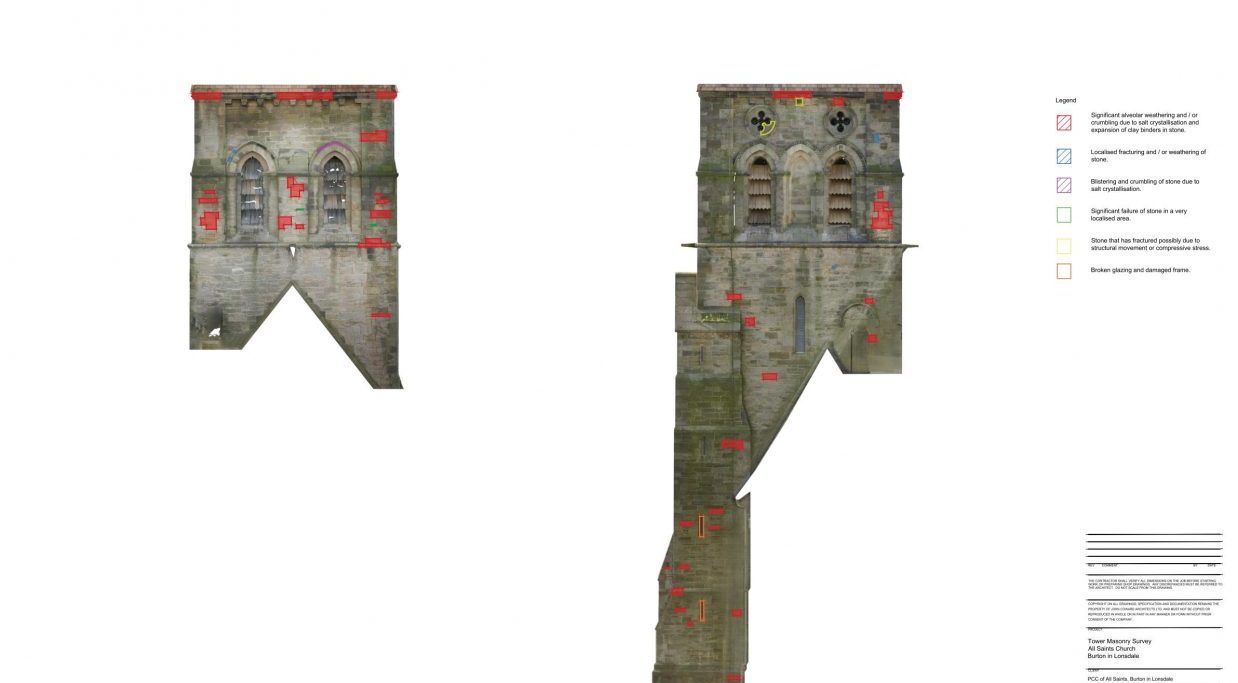 Masonry repairs identified for the north and east elevations.

Get in touch
We are interested in all aspects and sizes of architectural projects, for both private and public sector clients. If you have a project you would like to discuss with us, or are just looking for some advice, please do not hesitate to telephone, email or write.
Copyright John Coward Architects - Another Slick Website By
Make Us Visible