BAE Systems HQ, Barrow in Furness
Formerly part of the Vickers Shipyard, many of the buildings on the site are listed buildings, constructed of relatively soft red stones. Historic previous repairs in inappropriate cements had resulted in considerable decay to the soft sandstone and repairs were essential to conserve the detail of the facades as well as protect pedestrians from falling masonry on the public footpaths below.
Following detailed investigations from a Mobile Elevated Working Platform (MEWP) an accurate understanding of the condition of the masonry was ascertained. This enabled a detailed schedule of repair work to be formulated that would see much of the decayed sandstone replaced and vulnerable weathering features protected with lead cappings.
The specialist masonry contractor worked extremely closely with the client on the high security site and the building was able to be maintained in operation throughout the works.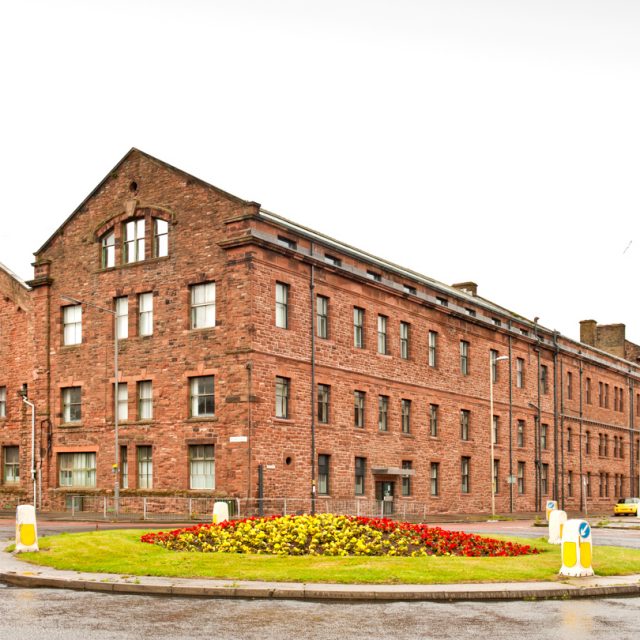 The Grade 2 listed building is in a prominent location in Barrow.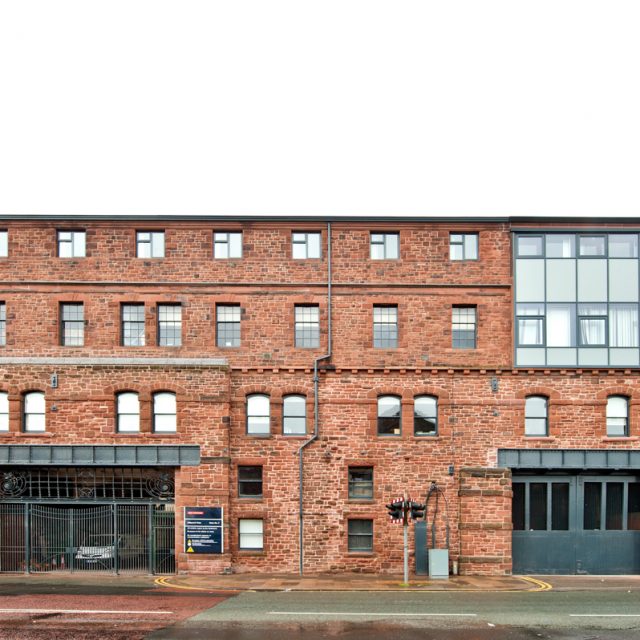 Rusted curtain walling systems on part of the façade were replaced with an aluminium system.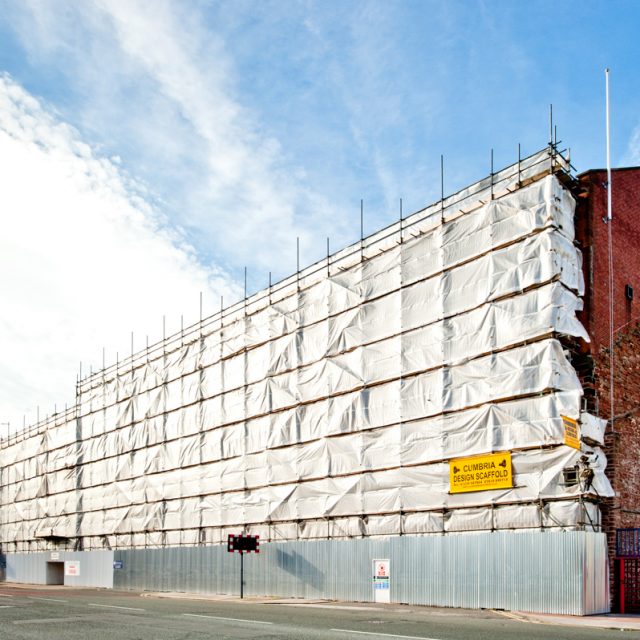 The façade was encapsulated with a sheeted scaffold during the works to allow for replacement of masonry and substantial re-pointing.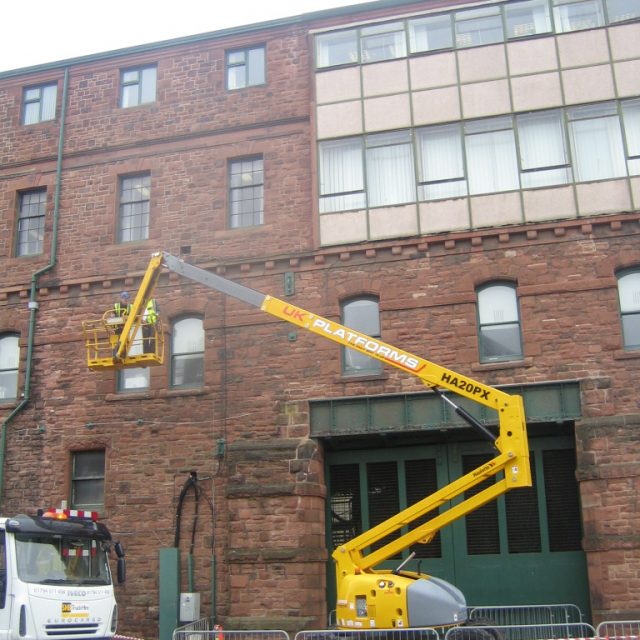 MEWP access at an early stage in the project allowed for detailed inspections by JCA of even the high level masonry.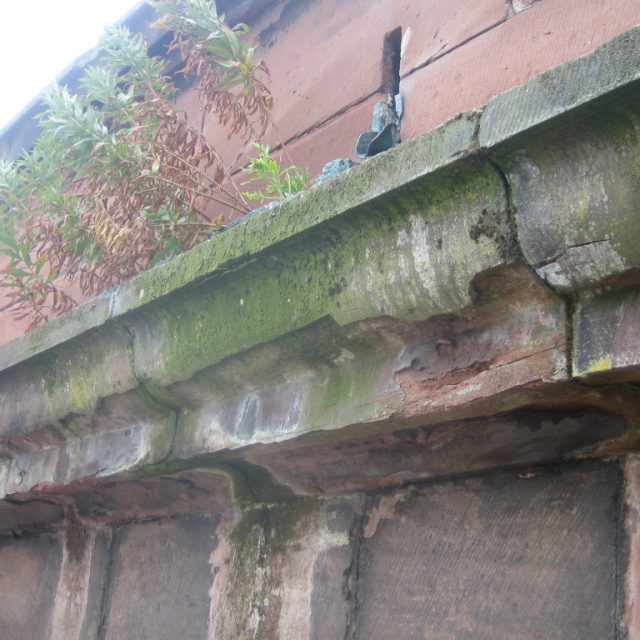 High level features such as this weathering cornice were found to be in worst condition.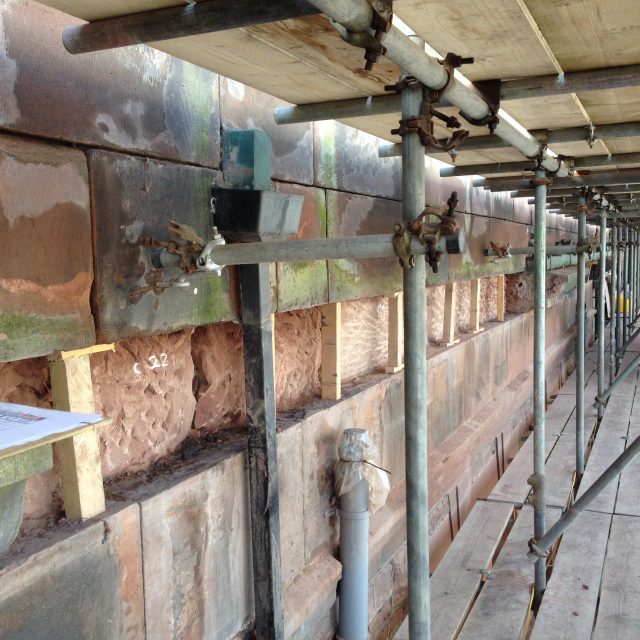 During the works, stones were cut out so that they could be replaced.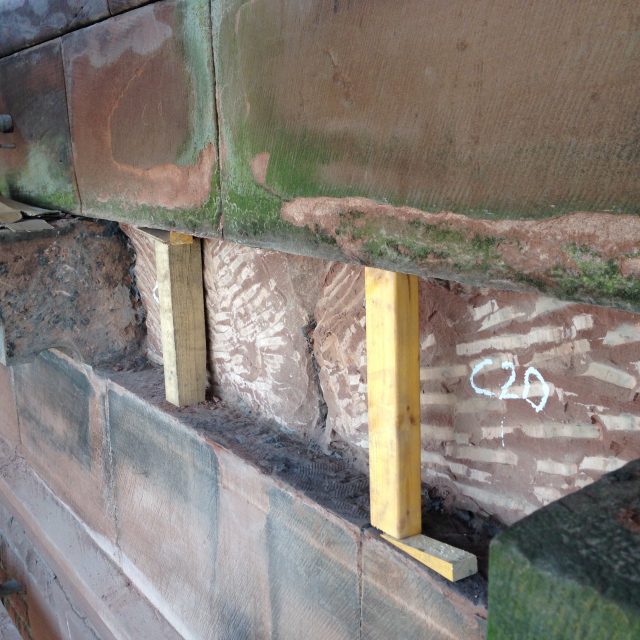 Cut stones were propped above and below until the new stones were inserted.

Accurate survey information is vital
MEWP access prior to the works going on site allowed for very accurate recordings of the existing condition of the masonry even at high level. Detailed specifications and precise schedules of work could be drawn up so that there was very little need for variation in the works during the construction phase.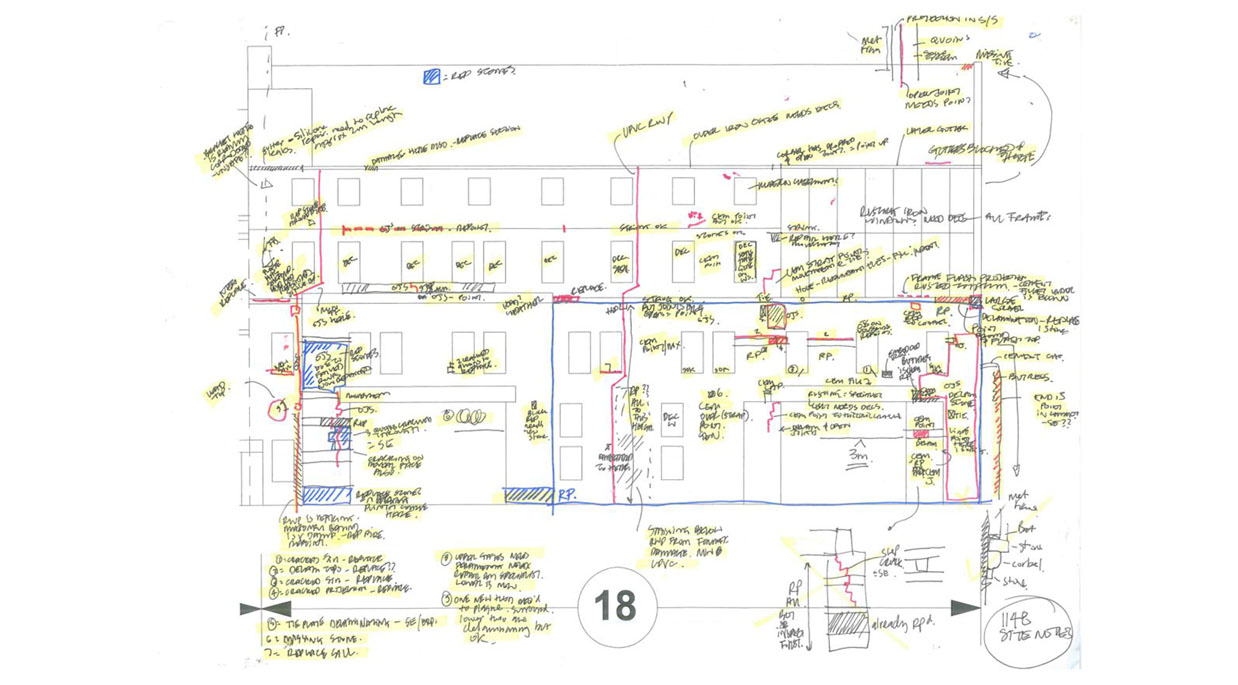 The condition of the façade fabric was recorded on base drawing during high level access inspections from a MEWP.

The site notes transferred onto accurate measured survey drawings.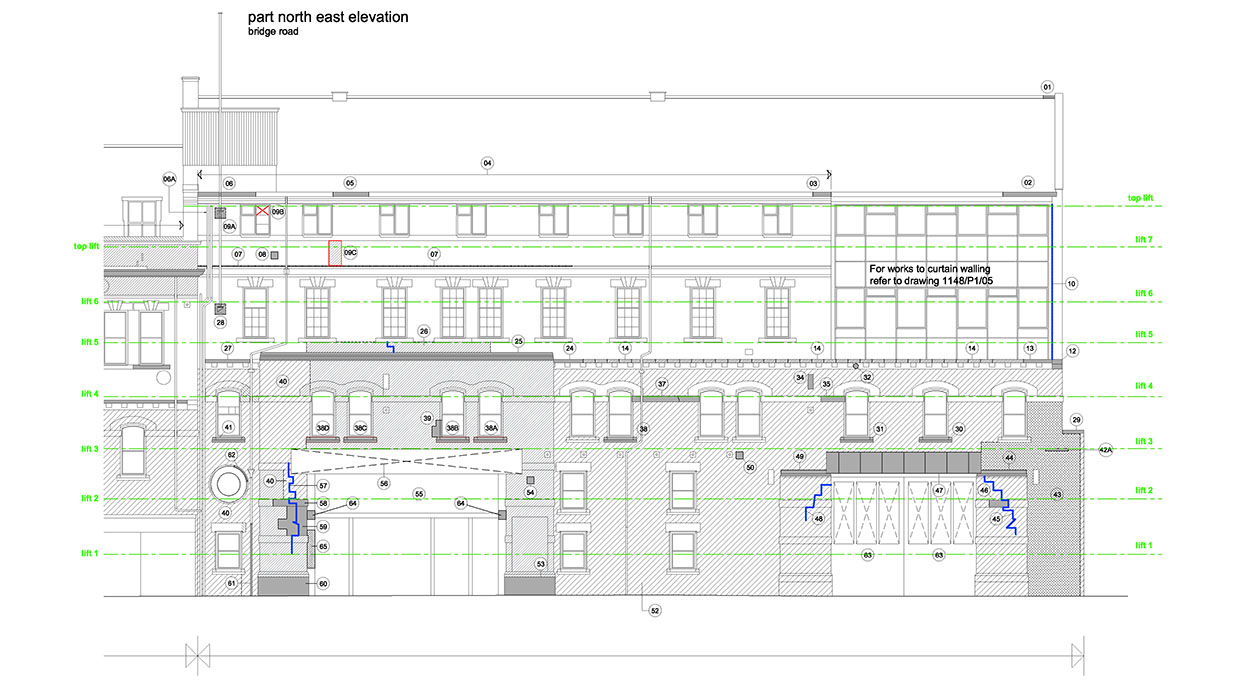 The building elevations annotated with suggested repairs.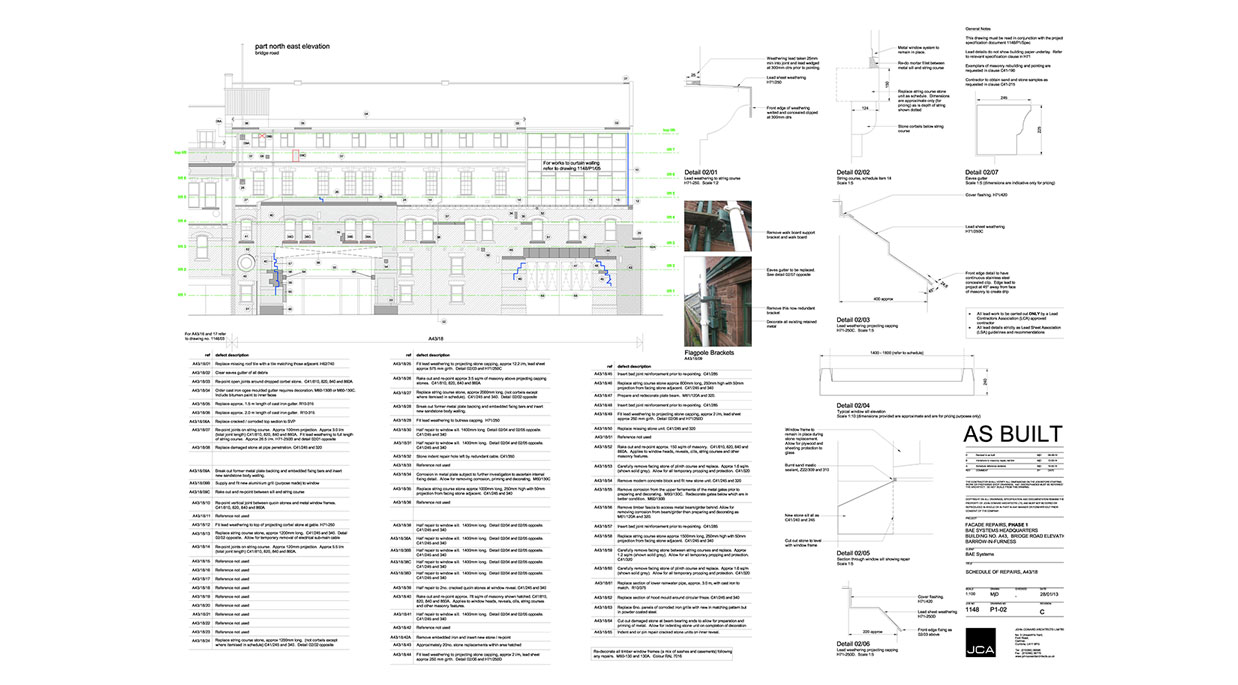 A comprehensive drawn schedule of repairs is prepared, cross referencing detail drawings and a separate written specification.

Get in touch
We are interested in all aspects and sizes of architectural projects, for both private and public sector clients. If you have a project you would like to discuss with us, or are just looking for some advice, please do not hesitate to telephone, email or write.
Copyright John Coward Architects - Another Slick Website By
Make Us Visible