Barn Conversion, South Cumbria
This grade 2 listed small barn has been sensitively converted and extended to create a compact yet functional living space that connects the interior spaces to the surrounding landscape in the heart of a busy Cumbrian village. The historic structure has been entirely retained and repaired where necessary. JCA's understanding of heritage buildings has meant that we have been able to creatively adapt the fabric whilst minimising any impact on the heritage asset. The interiors are planned extremely carefully so as to create spacious rooms that maximise all potential for storage.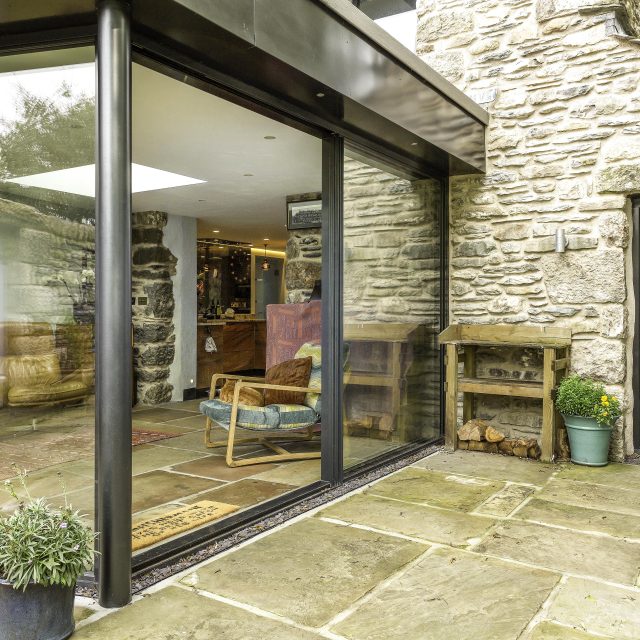 The substantially glazed extension is designed to connect the living spaces to the gardern and riverside setting.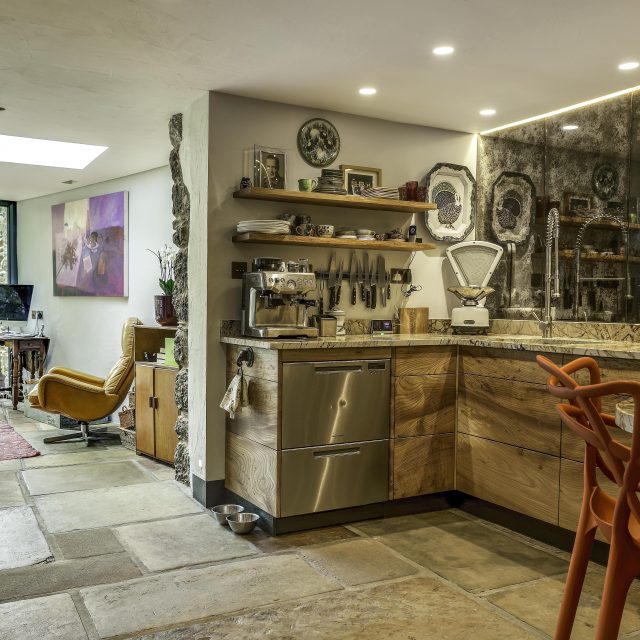 The interior of the converted barn remains light and spacious, borrowing daylight from the glazed extension.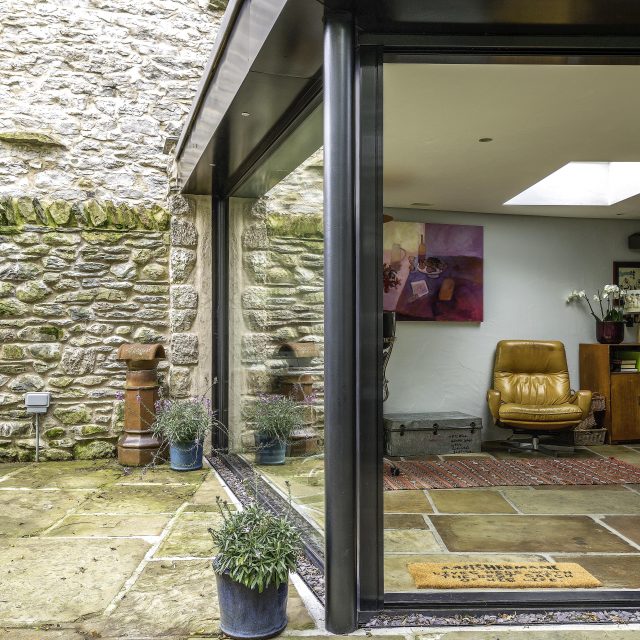 Modern materials are used to minimise the size of solid structure.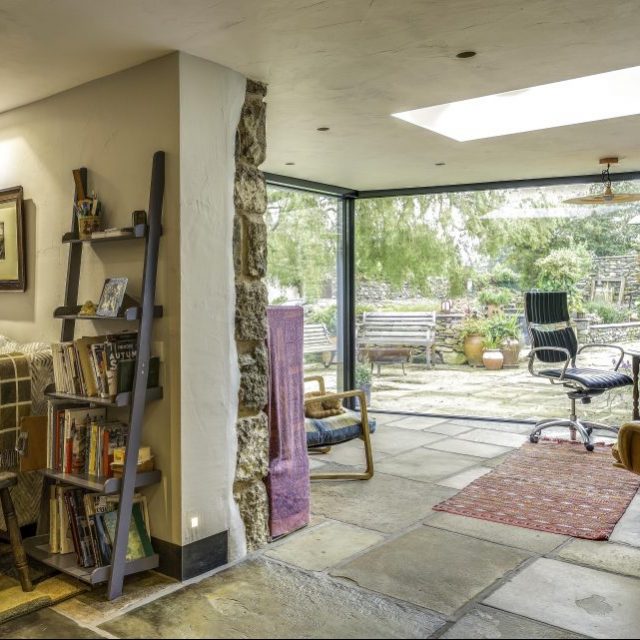 The interior rooms flow into each other and into the garden, increasing the impression of space.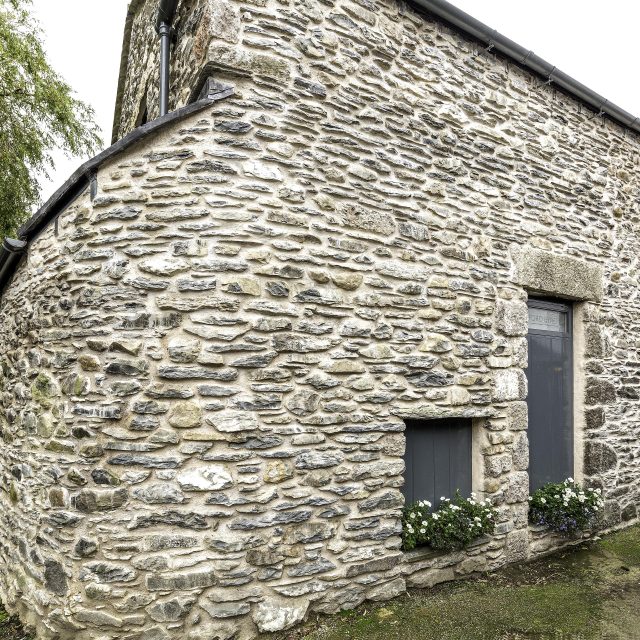 The historic fabric was entirely retained with very little new intervention.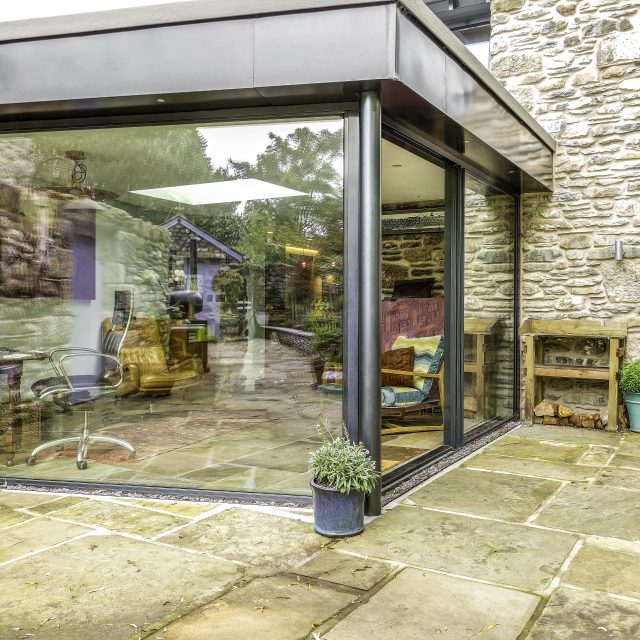 The extension is constructed of modern materials in a contemporary style so as to compliment the historic building.

Interior fittings were designed in partnership with the client and specialist joiner.

Designed Interiors
Interior fittings were designed in partnership with the client and specialist joiner so as to maximise all available space and create a flexible, functional and spacious living environment.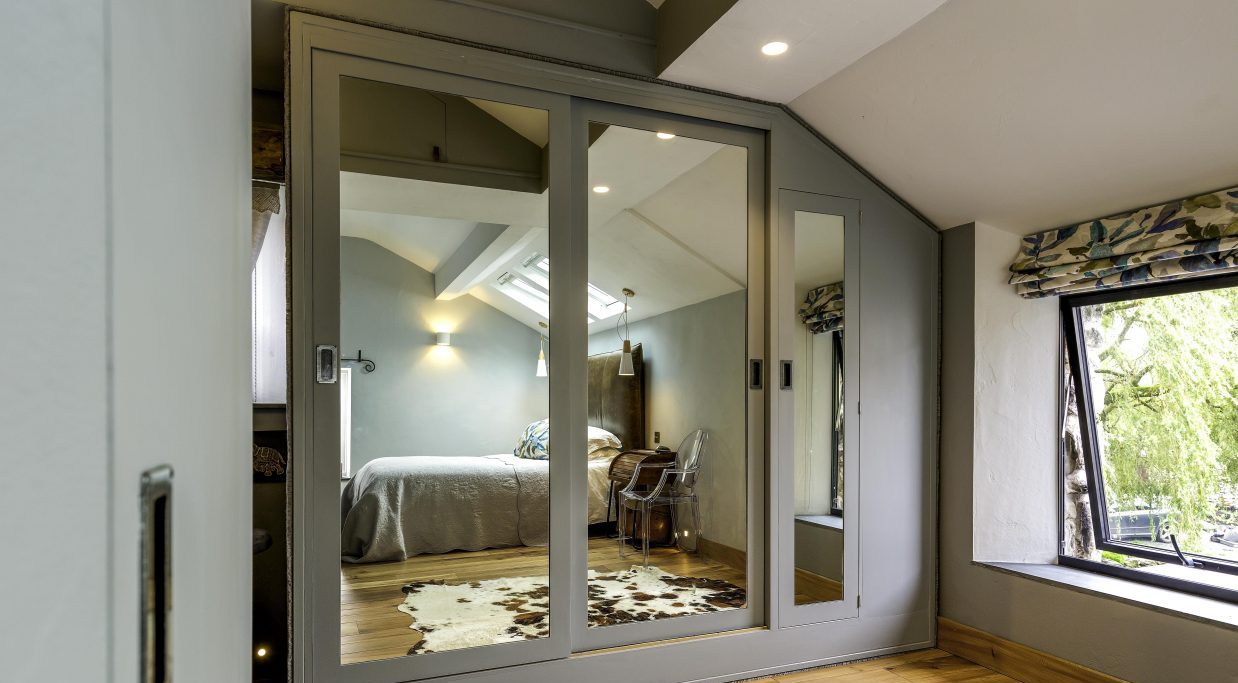 The wardrobe in the master bedroom slides entirely away from the wall to divide the room in two and make a second bedroom when necessary.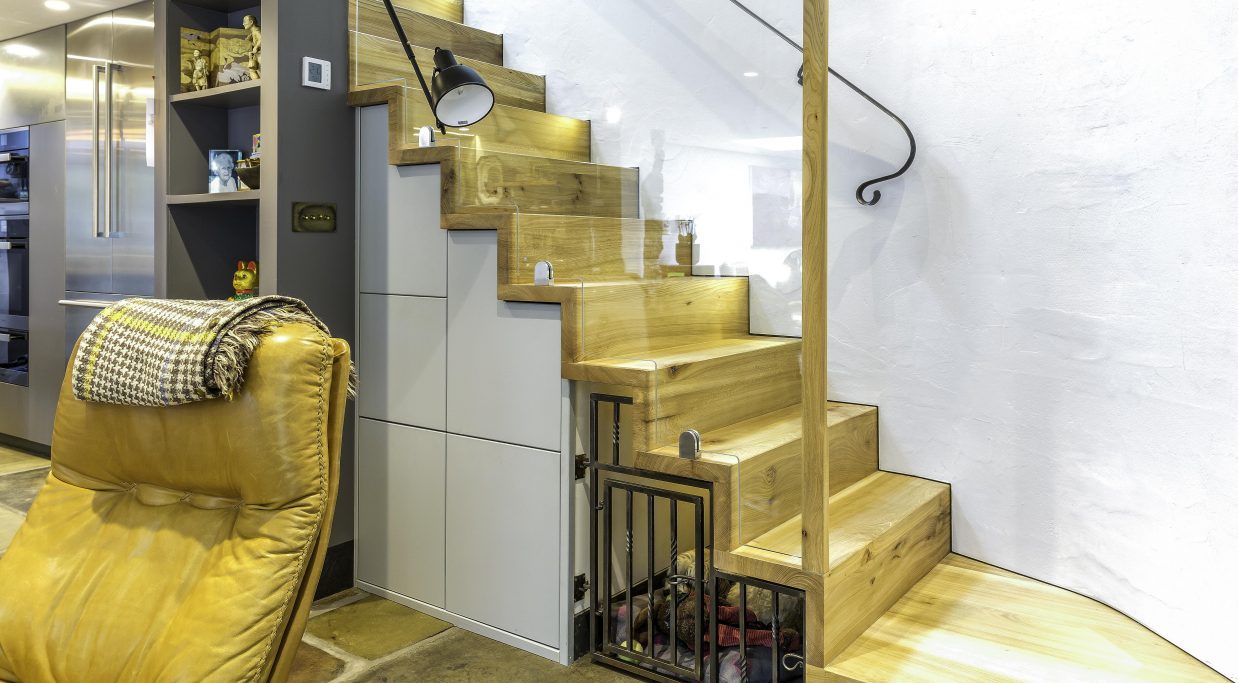 The staircase not only occupies a tight corner location, below its steps it also contains substantial storage opportunities and a cave for the dog.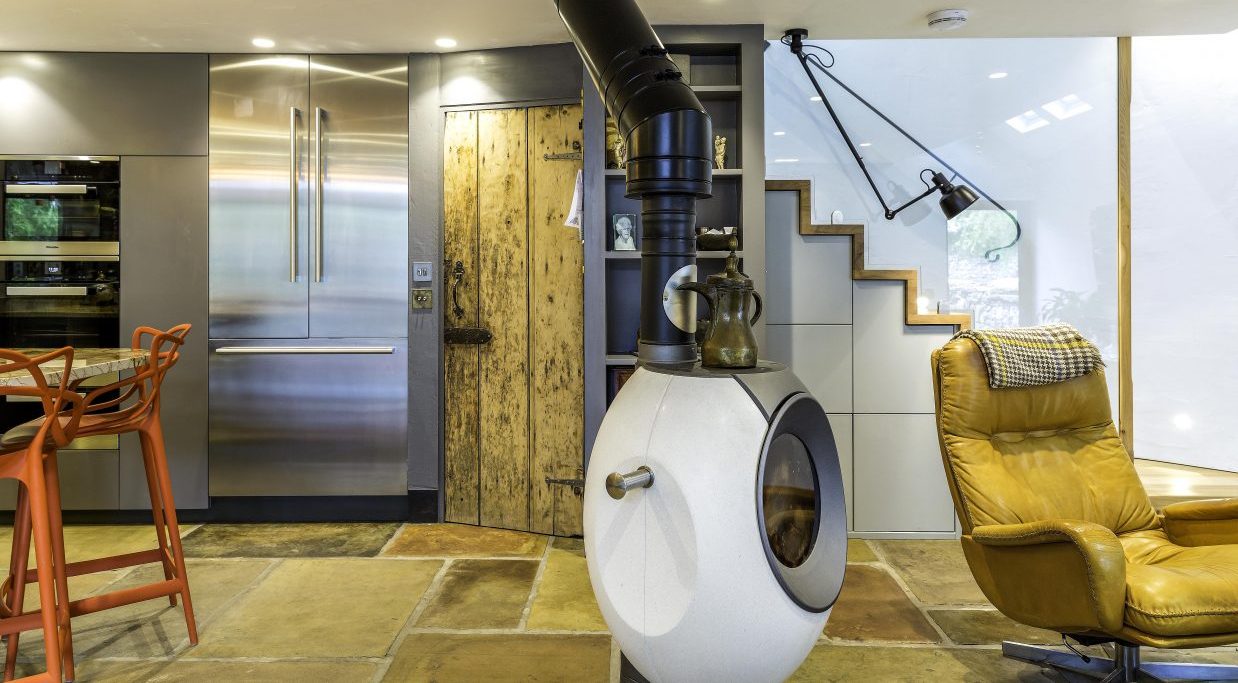 Central in the ground floor space is a solid fuel stove, rotatable to face the living room or the kitchen.

Get in touch
We are interested in all aspects and sizes of architectural projects, for both private and public sector clients. If you have a project you would like to discuss with us, or are just looking for some advice, please do not hesitate to telephone, email or write.
Copyright John Coward Architects - Another Slick Website By
Make Us Visible