Bespoke Dwelling, Lake District National Park
The brief was to design a large replacement house for our client. The new house was to reflect the scale and form of the vernacular barns in the surrounding area with a modern twist. At the very heart of the concept of the proposal is the building's environmental and sustainable performance.
The house is a super insulated timber frame design, clad and roofed in local stone. The south facing glazed gable with balconies maximises the spectacular view whilst providing solar shading in the summer and allowing valuable solar gain in the winter months.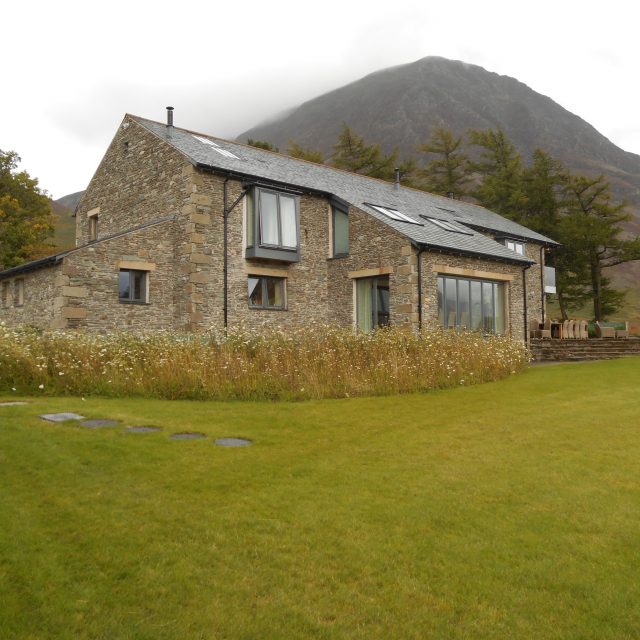 A dramatic backdrop of Lakeland Fells for the bank barn styled house.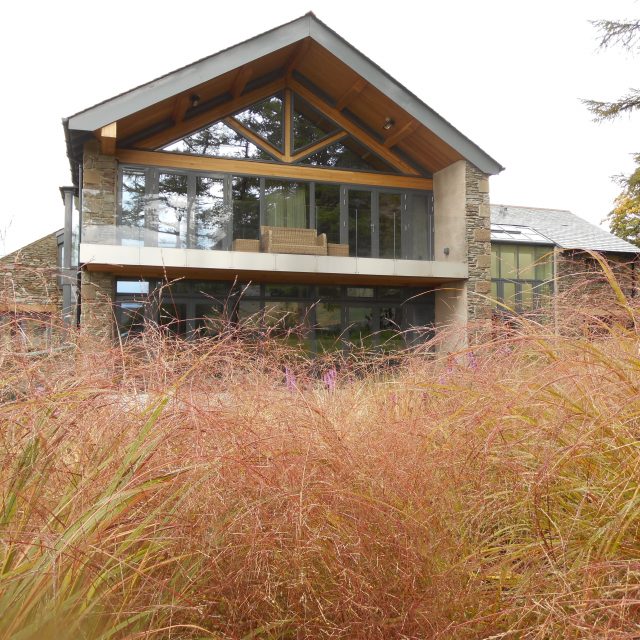 Substantially glazed elements maximise light and views.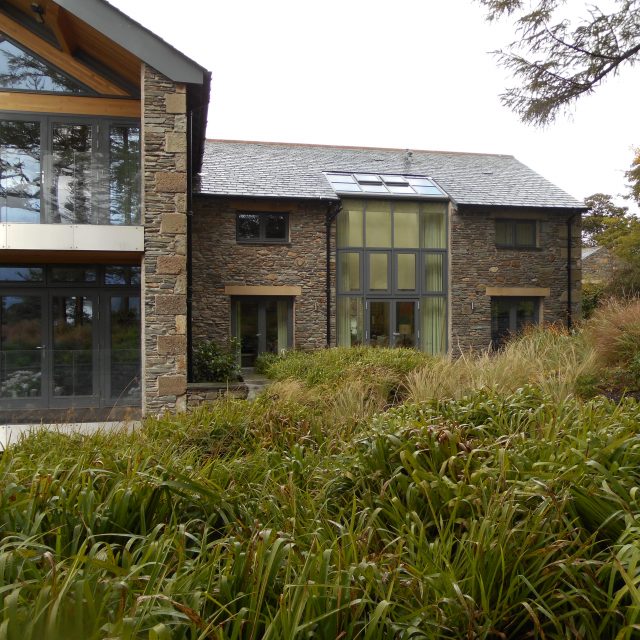 The house is set into the landscape in the style of a vernacular bank barn.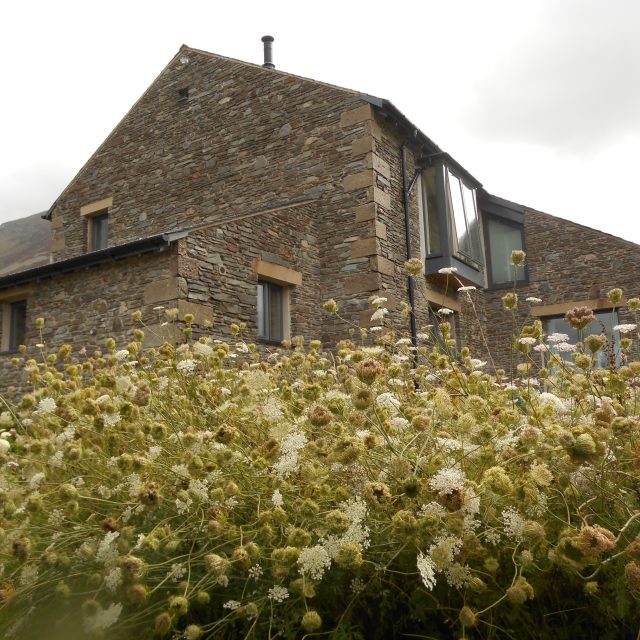 Traditional, vernacular materials were used to clad the insulated timber frame construction.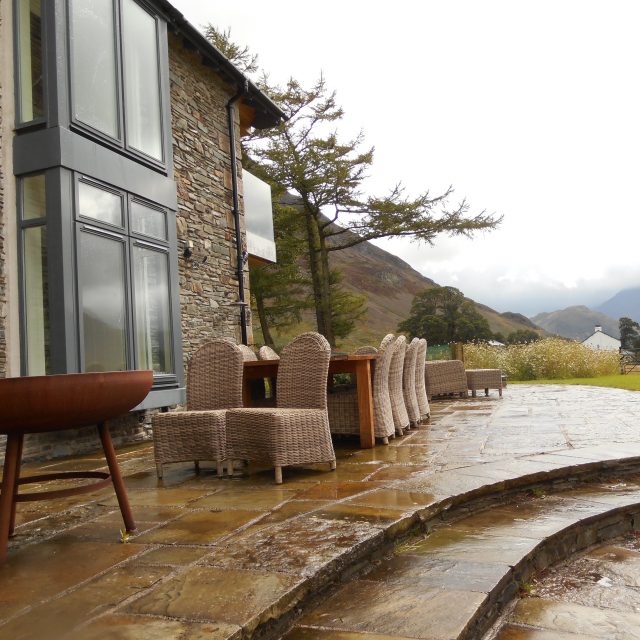 Landscaping was carefully designed to coordinate with the house's spatial arrangement.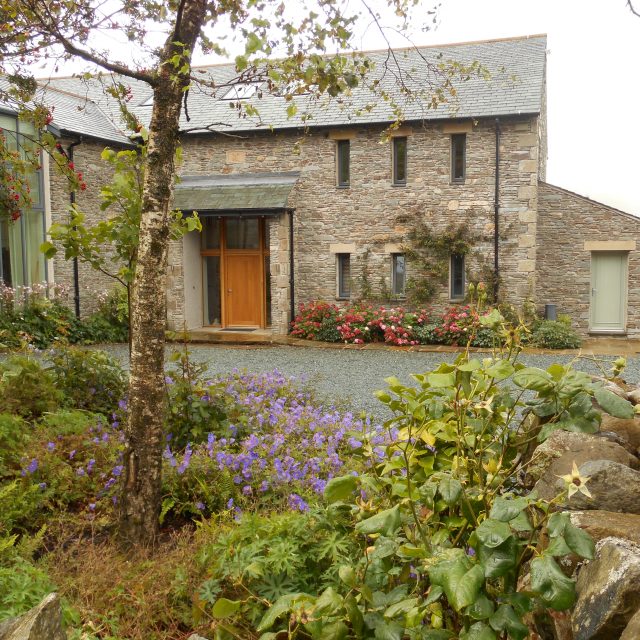 Smaller openings were used for the less important rooms so that the character of the barn could be achieved.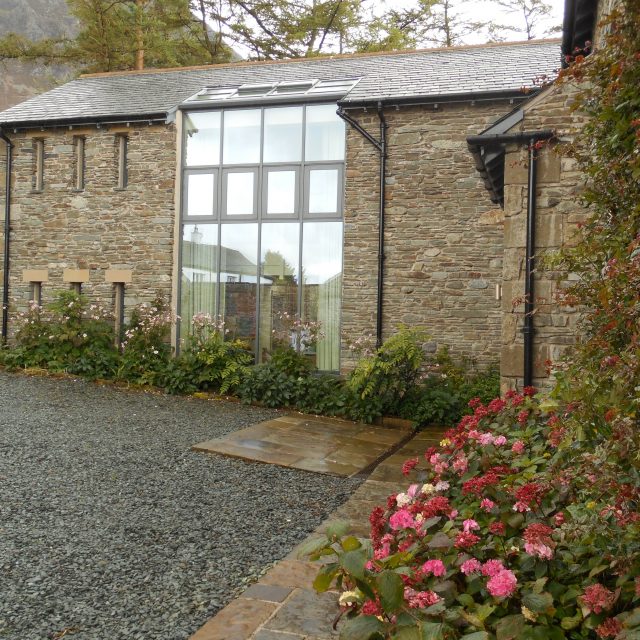 Where more light was needed to the interior, openings were large and utilitarian, similar to the vernacular style of a barn building.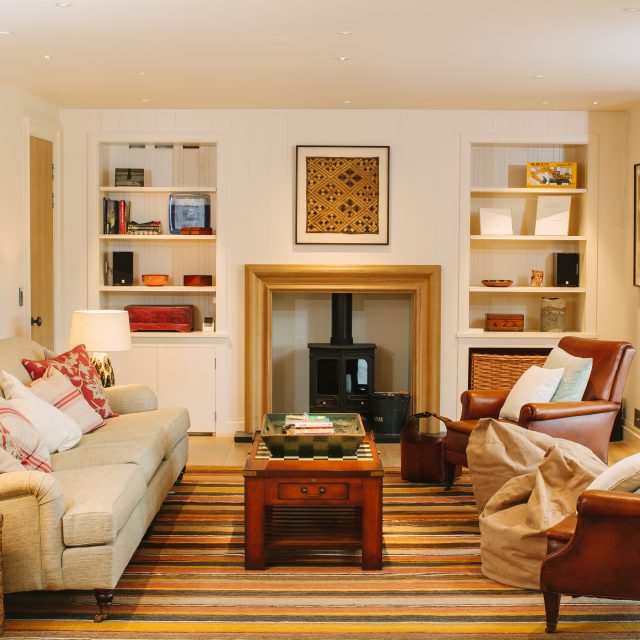 Internal rooms were a mix of extensive open plan or in this case cosier snug rooms.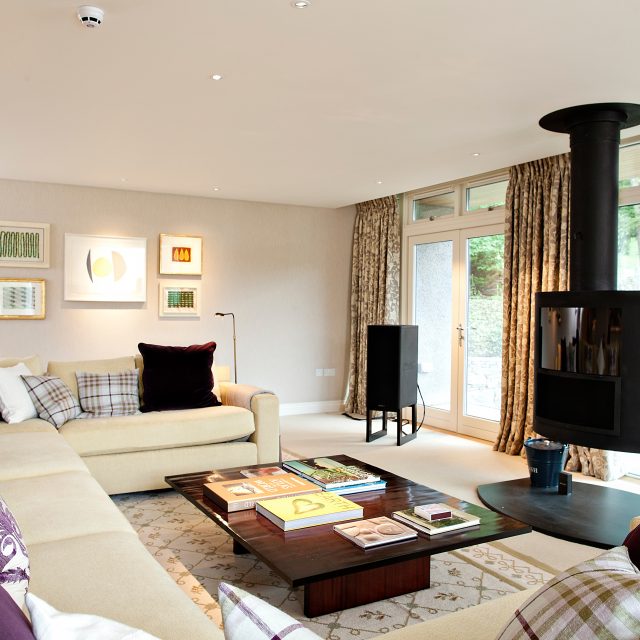 The interior design created a modern yet homely feel.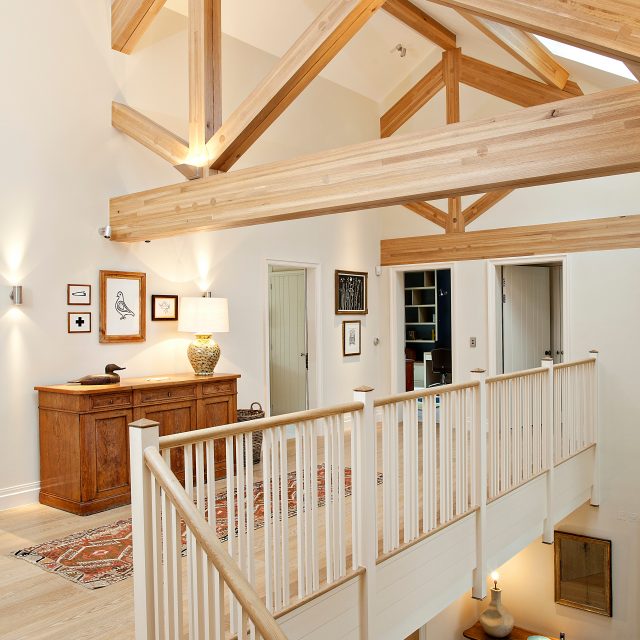 A large, double height entrance hall is at the core of the house.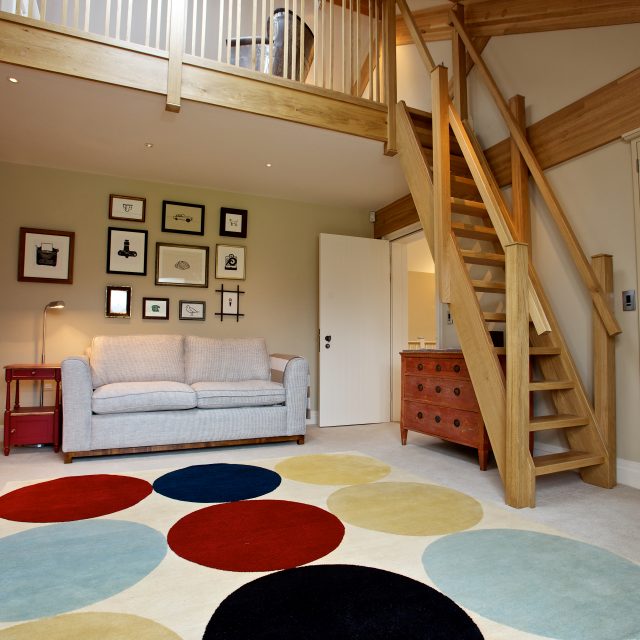 All bedrooms were individually designed for the user.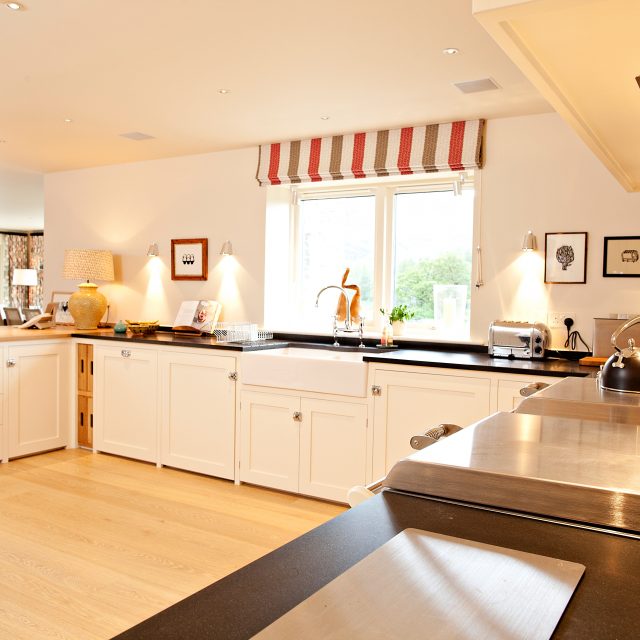 The large family kitchen.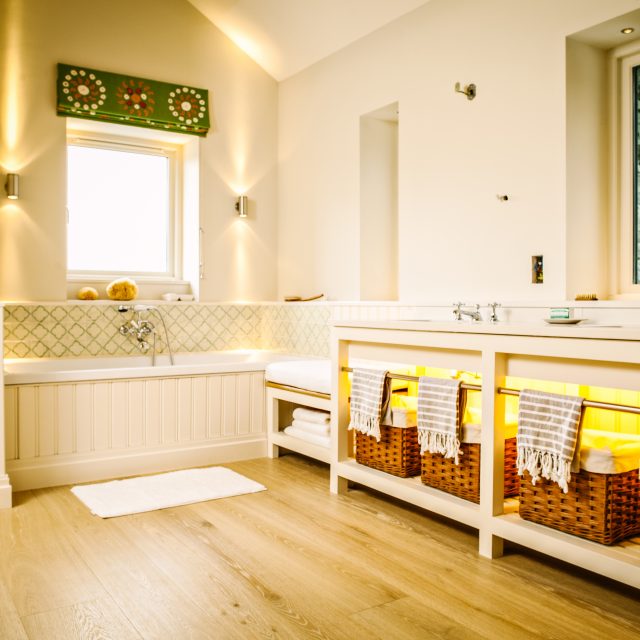 Bathrooms and shower rooms.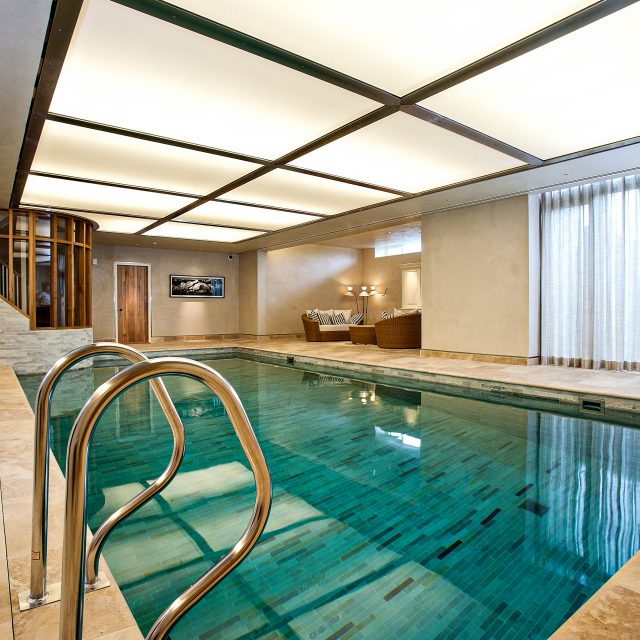 The basement contains a swimming pool with a flow pool and barisol type ceiling.

Get in touch
We are interested in all aspects and sizes of architectural projects, for both private and public sector clients. If you have a project you would like to discuss with us, or are just looking for some advice, please do not hesitate to telephone, email or write.
Copyright John Coward Architects - Another Slick Website By
Make Us Visible