Bowes Lodge, South Cumbria
Originally a collection of workers' cottages serving a nearby farm, Bowes Lodge became a farmstead in its own right with an attached barn and detached stables. The property had fallen into disrepair and desperately needed refurbishment when our clients purchased it with a view to making it their home. The attached barn was in such poor condition that it needed to be taken down and rebuilt on the same footprint; the farmhouse building though was totally refurbished with a new roof, new internal ground and first floor and all of the walls tanked to prevent moisture ingress and rising damp.
The house is highly insulated and is heated via underfloor heating powered by a heat pump from a ground source loop system. Roof water drains to a recycling tank and is then pumped back to the house for use in toilet flushing, outside taps and the new ornamental pond.
The internal works created a new family room and kitchen at the core of the house with a small snug room immediately off them. The main living space was sited in the ground floor of the barn. A new oak staircase leads upstairs to a master bedroom suite with its own dressing room and bathroom. There are three other bedrooms and a family bathroom.
A new timber framed stable block was also constructed on the site of a dilapidated steel frame structure. A reed bed was included to take wash down water from the stables so that a tank store was not required.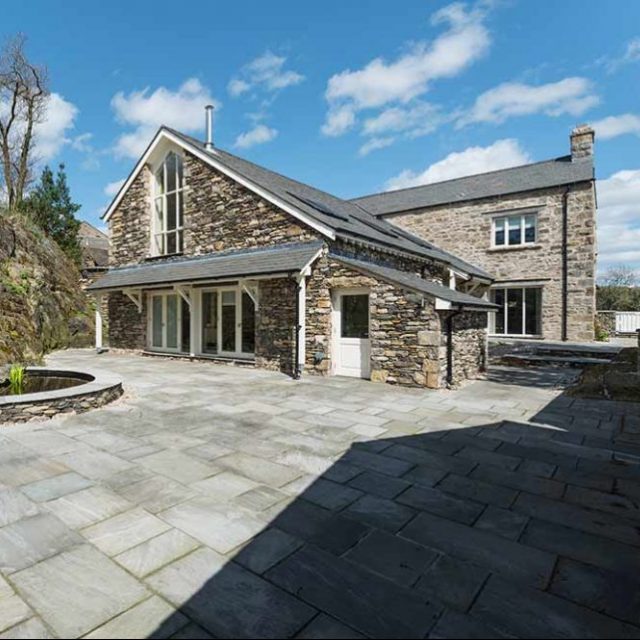 The attached barn was entirely rebuilt and now contains the large living space and master bedroom suite on the upper floor.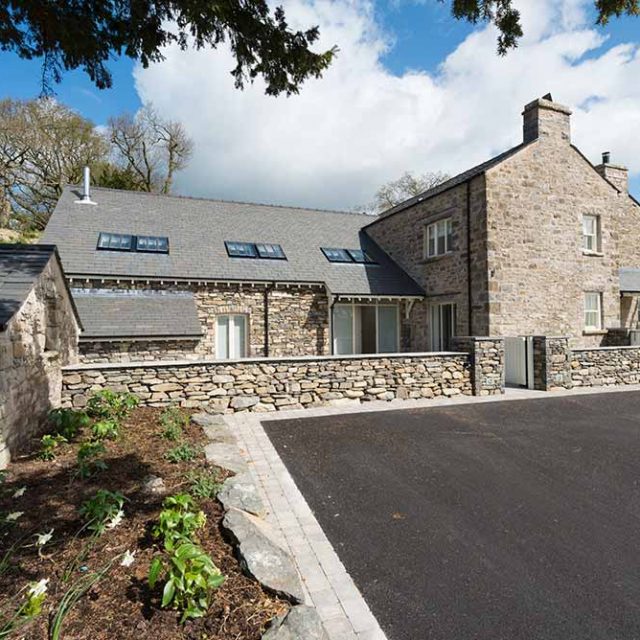 The farmhouse and its attached barn viewed from the south.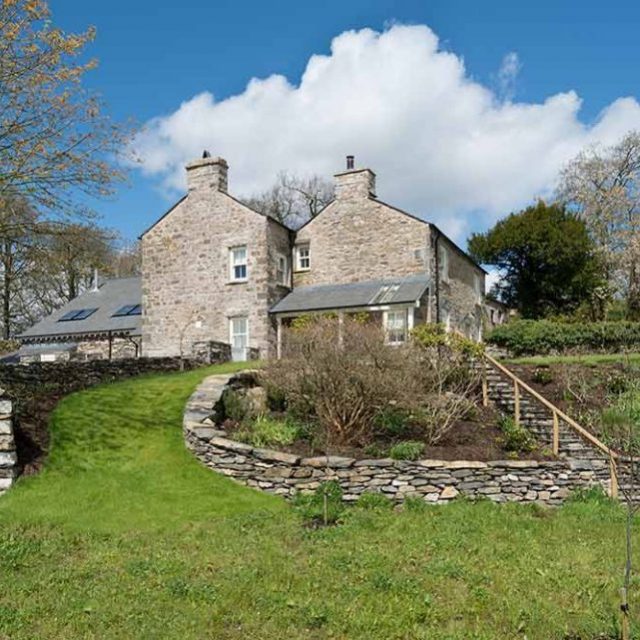 Landscaping around the house was designed to work with the existing topography and features.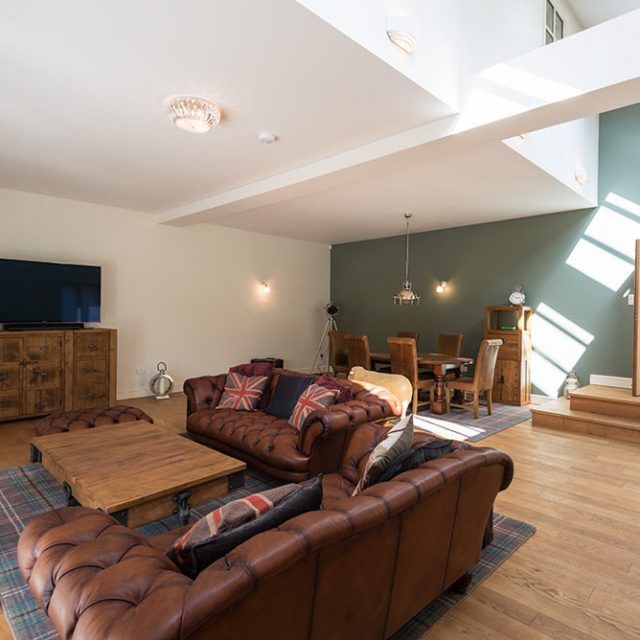 The ground floor of the barn became the main living room with a double height space on the south side to maximise daylighting through the use of roof lights.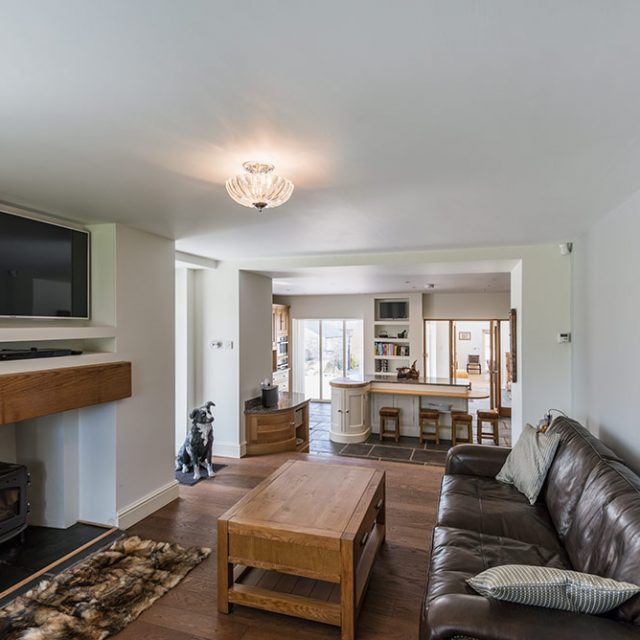 A family room located just off the farmhouse kitchen gives a fabulous centre to the house.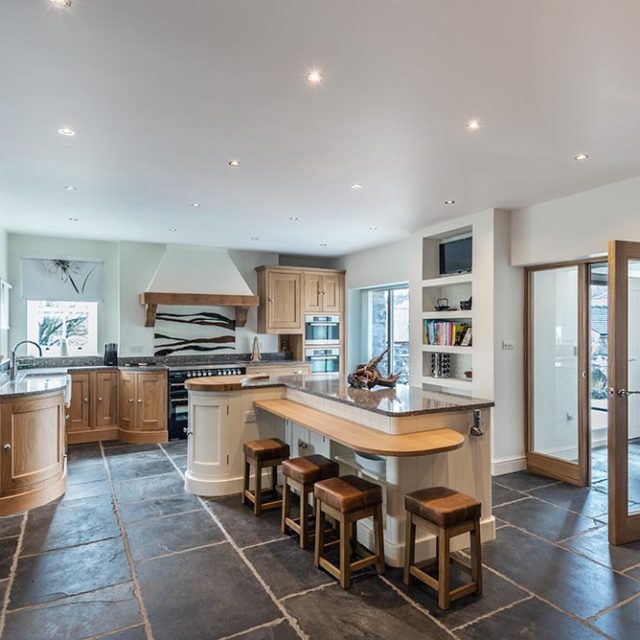 The new kitchen is the heart of the house.

Get in touch
We are interested in all aspects and sizes of architectural projects, for both private and public sector clients. If you have a project you would like to discuss with us, or are just looking for some advice, please do not hesitate to telephone, email or write.
Copyright John Coward Architects - Another Slick Website By
Make Us Visible