Far Park, Staveley
The farm had long since ceased any agricultural use and the barn had fallen into disrepair. Significant structural repairs were needed including a new roof and the rebuilding of the some of the external masonry walls. The building was to be converted to create a library and reading room so the control of the internal environment was essential. After careful consideration it was decided that full height wall tanking was the most appropriate treatment to prevent water ingress through the relatively loosely bedded external walls which we did not want to overly disturb by adding inappropriate internal linings.
The building was well insulated, incorporated into an independent internal lining system and new ground floor structures incorporating underfloor heating. External windows and doors were modern aluminium systems whilst internal doors and external shutters were all bespoke made by local craftsmen in the village. The new mezzanine level and its spiral staircase were made locally by a blacksmith.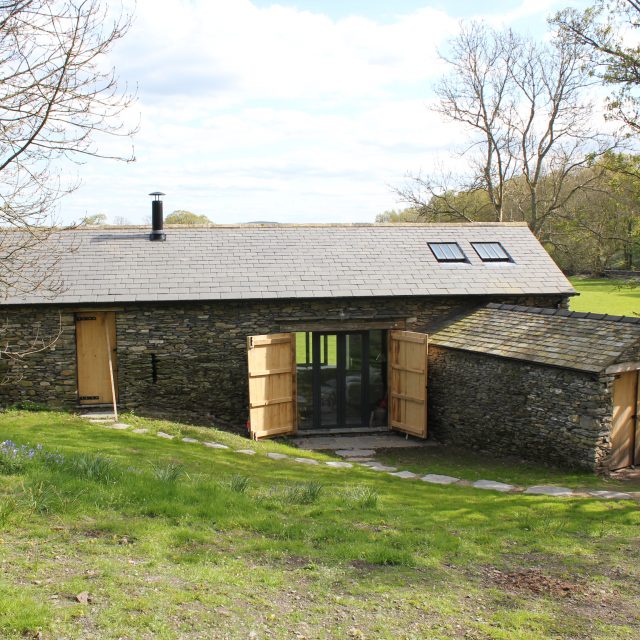 The north elevation and the main cart doors with modern glazing and new external oak shutters to replicate the original barn gates. The smaller barn became a boat store.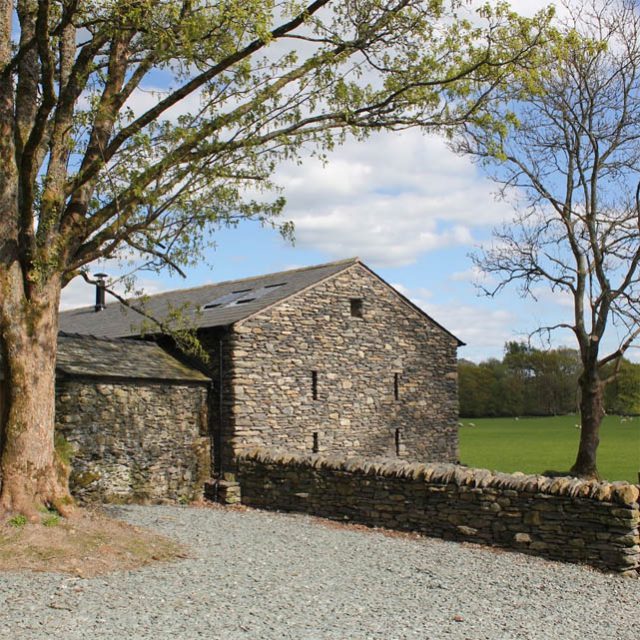 The west elevation was substantially rebuilt due to structural failure in the original masonry. Slot windows were reinstated.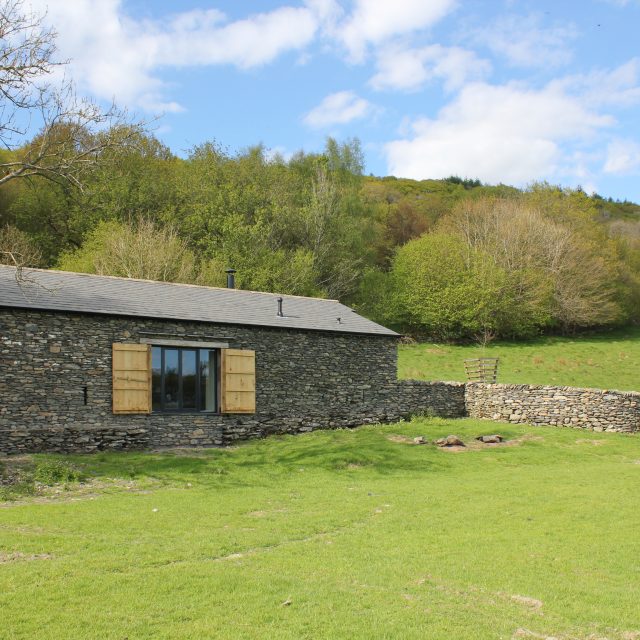 From the south the barn looks over agricultural grazing fields from the reading room window seat.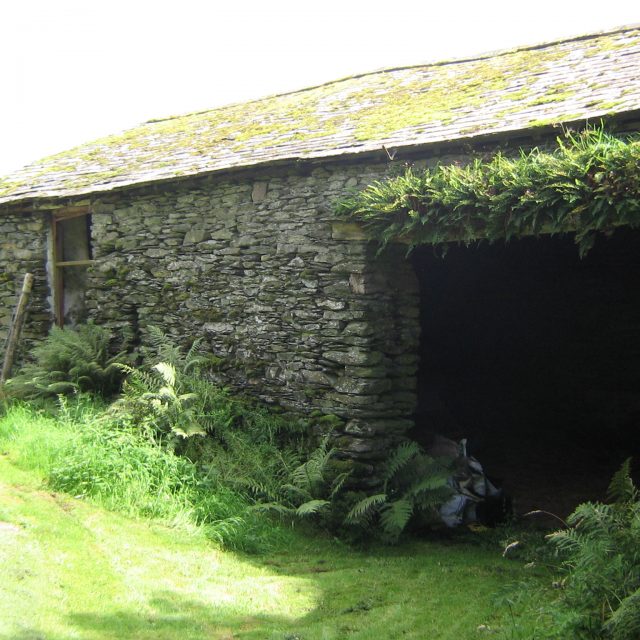 The barn building was in a state of disrepair prior to the works. Many of the roof and other structural timbers were decayed.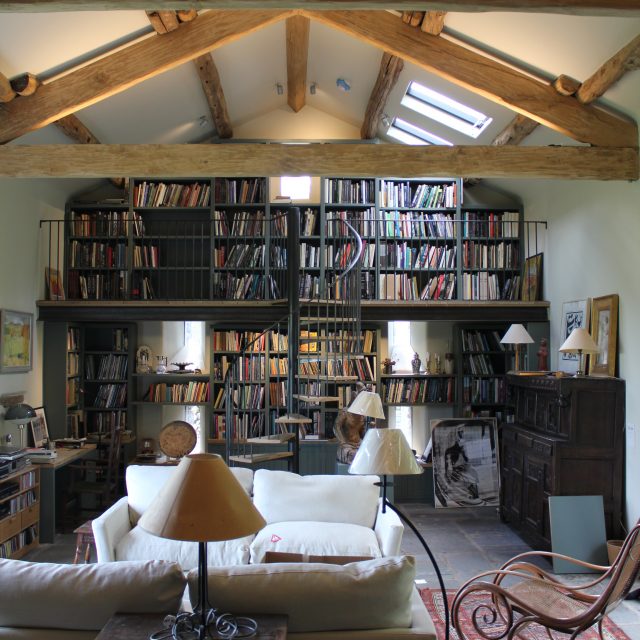 A new bookcase across the entire west wall with a mezzanine deck and spiral staircase now contains a book collection.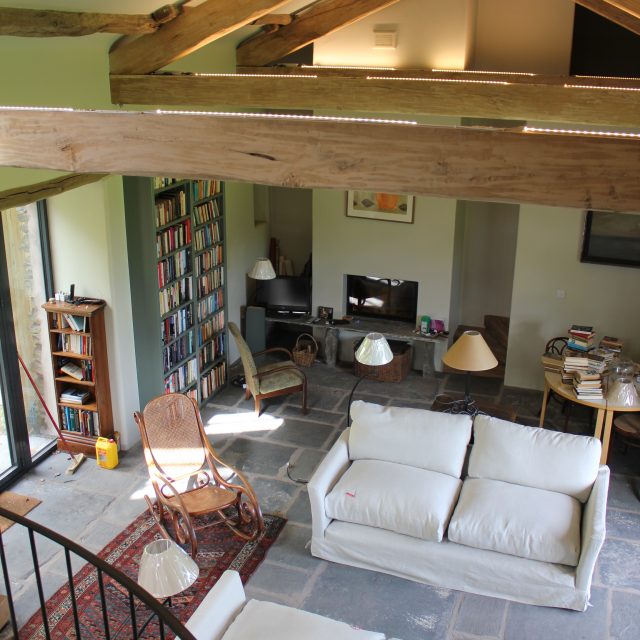 The interiors were made light and spacious and the internal volume of the barn was retained.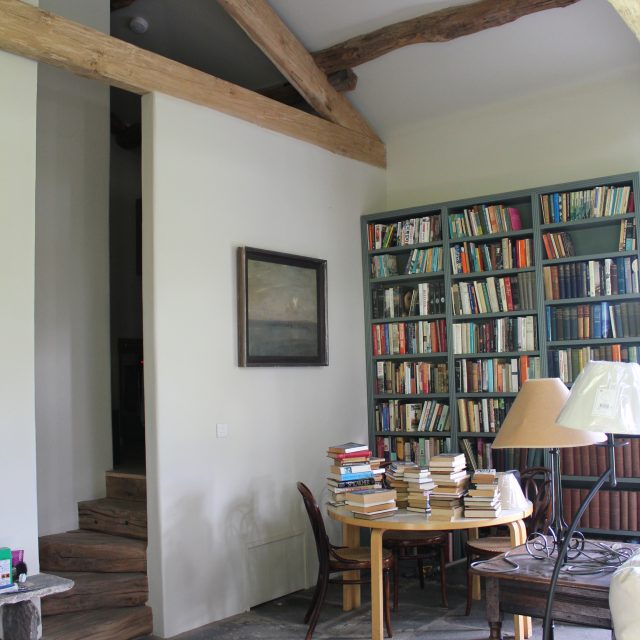 Smaller rooms at the east end of the barn were converted into a small toilet and kitchenette.

The spiral staircase and mezzanine deck were specially designed and built locally by a blacksmith.

Detailed Design
The independent internal lining systems were designed in great detail to ensure that internal environmental conditions could be closely controlled. All of the external walls were tanked on their internal face and insulation incorporated into an independent framed lined system.
The metal mezzanine deck and spiral staircase were designed by JCA and made by a local craftsman blacksmith.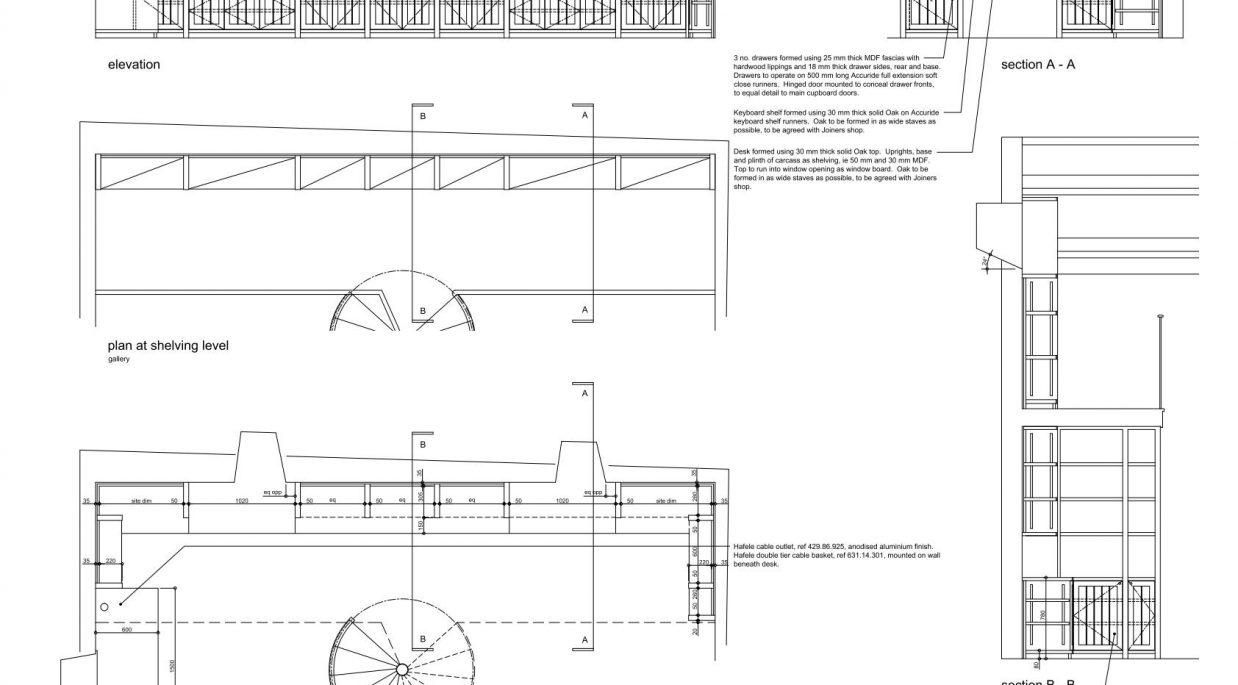 Design drawings for the bespoke bookcases along the west wall.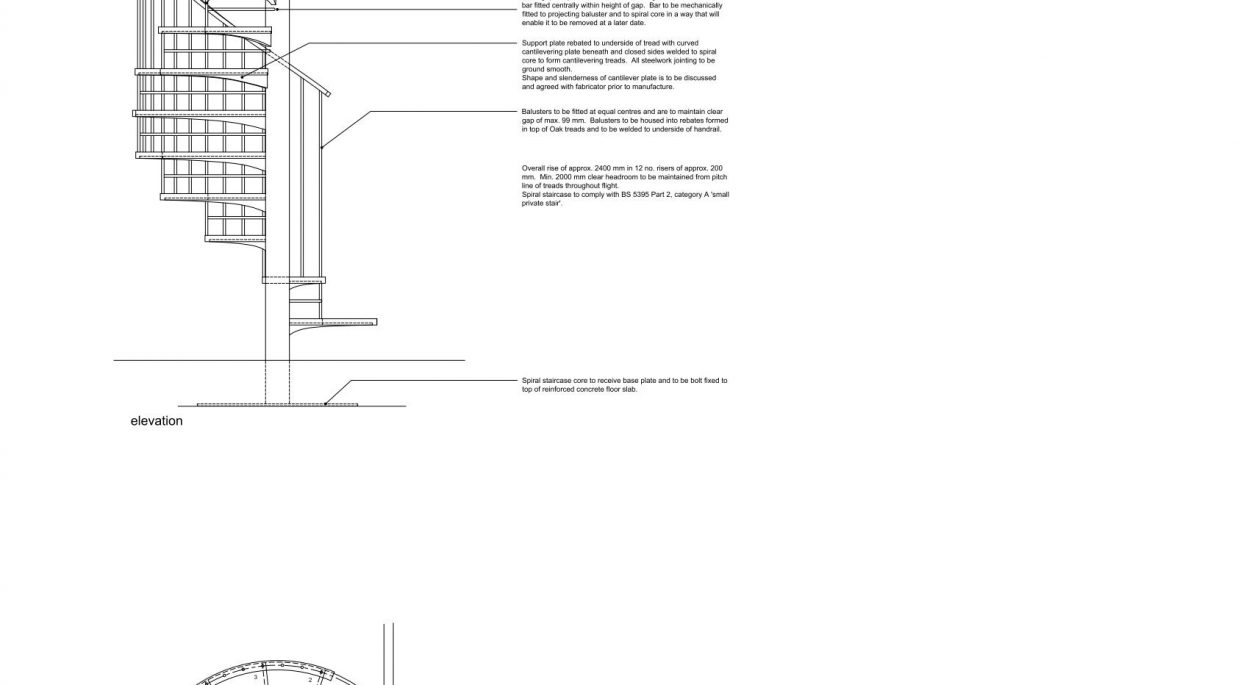 A new metal spiral staircase serves the bookcase mezzanine.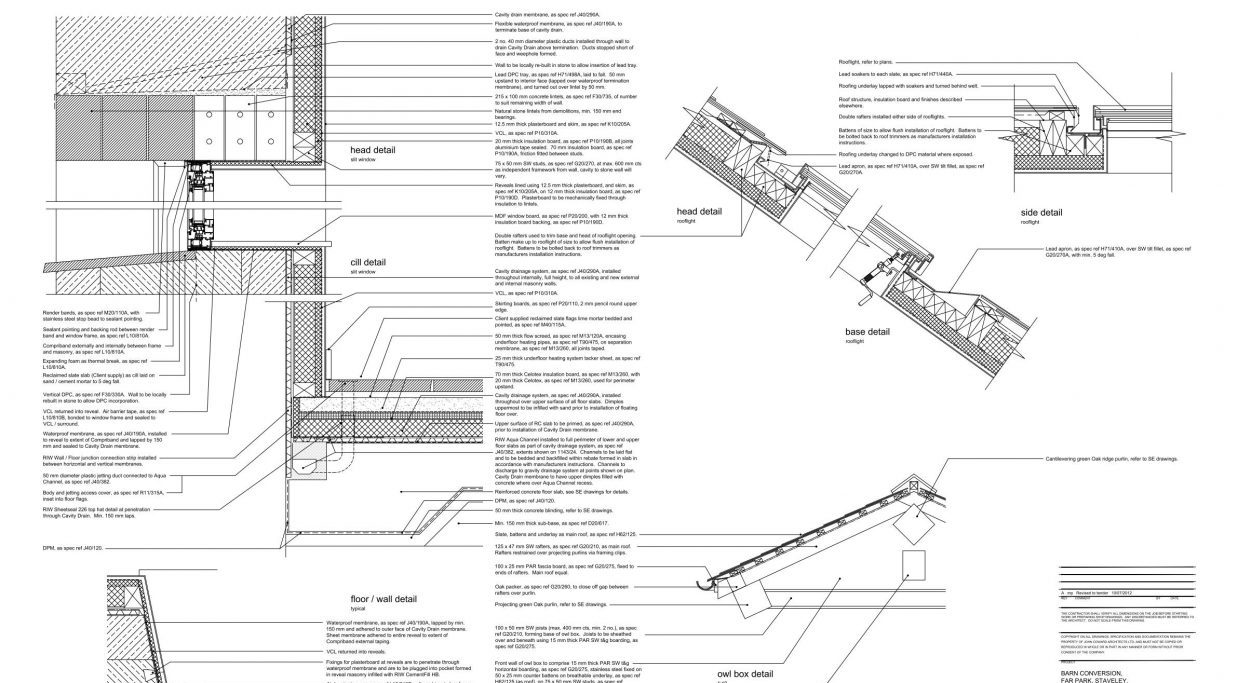 The lining construction of the barn was rigorously detailed to ensure the external envelope was made watertight.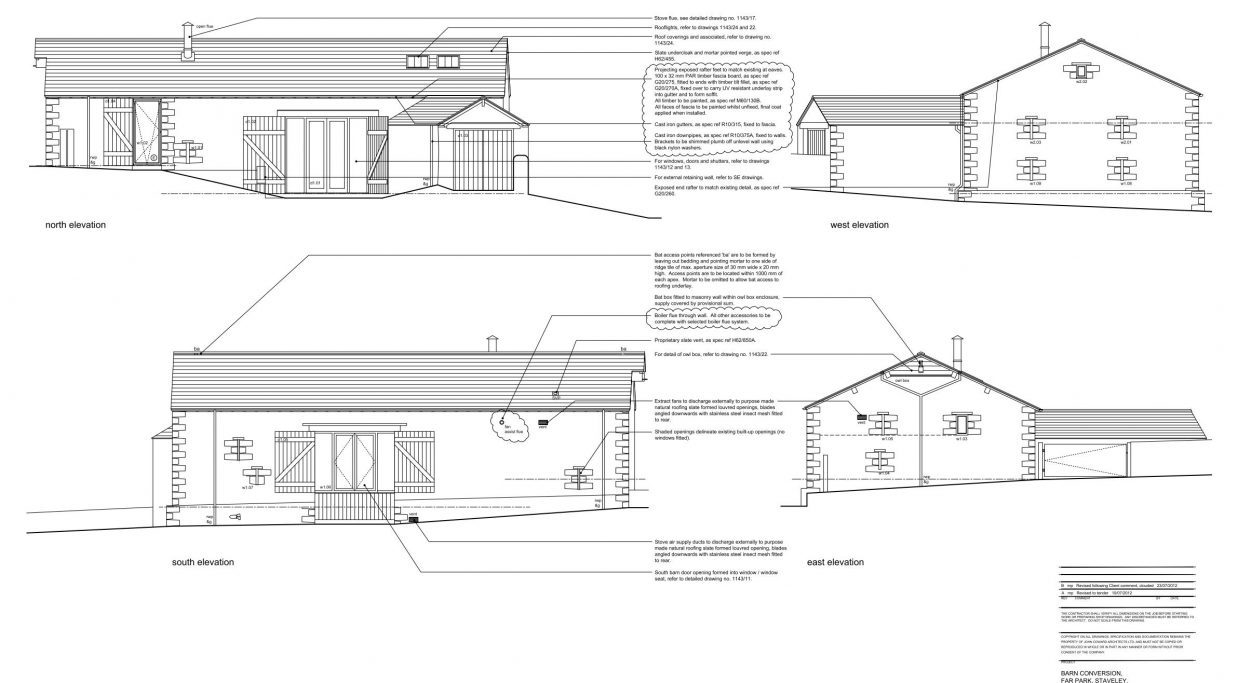 External detailing was sympathetically designed to retain the character of the original barn.

Get in touch
We are interested in all aspects and sizes of architectural projects, for both private and public sector clients. If you have a project you would like to discuss with us, or are just looking for some advice, please do not hesitate to telephone, email or write.
Copyright John Coward Architects - Another Slick Website By
Make Us Visible