Holy Trinity and St George, Kendal
An overall inspection of the building had revealed that limestone façade of the church building was in need of repair and consolidation to conserve its decorative features. Tiny fissures, inherent in the stones themselves, had been exploited by atmospheric weathering and had started to cause considerable stone decay. Repair and consolidation was likely to be required but in order to understand the full extent of what may be necessary the high level features had to be accessed. A long reach boom on a mobile elevated working platform was used to take JCA architects to the very top of the façade so that the masonry features could be assessed at very close range.
State of the art high resolution laser scanning was employed to create a photorealistic image of the façade that could be used as the base for accurate survey recording and interpretation of findings.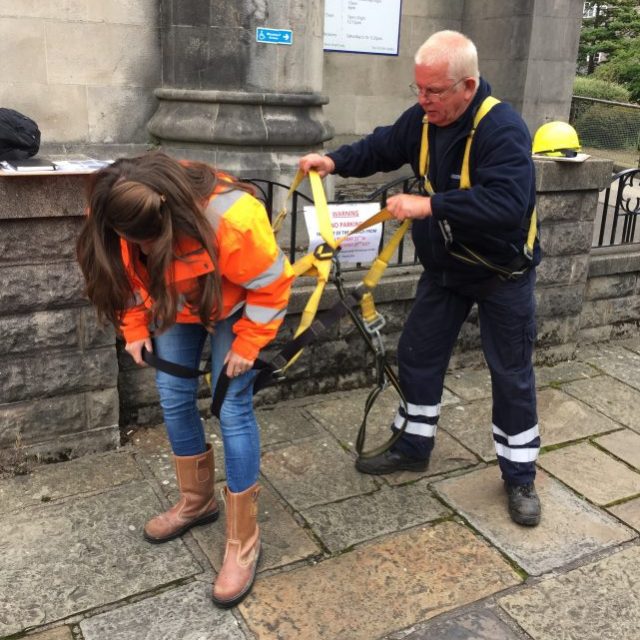 JCA project architect Dearbhail Keating getting ready to ascend in a mobile elevated platform (MEWP).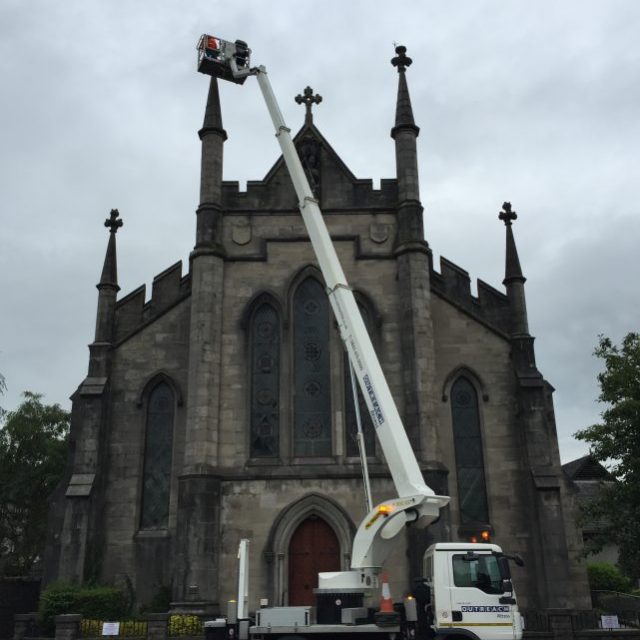 A MEWP with a 30m boom reach was used to access the façade to the full height of the parapet finials.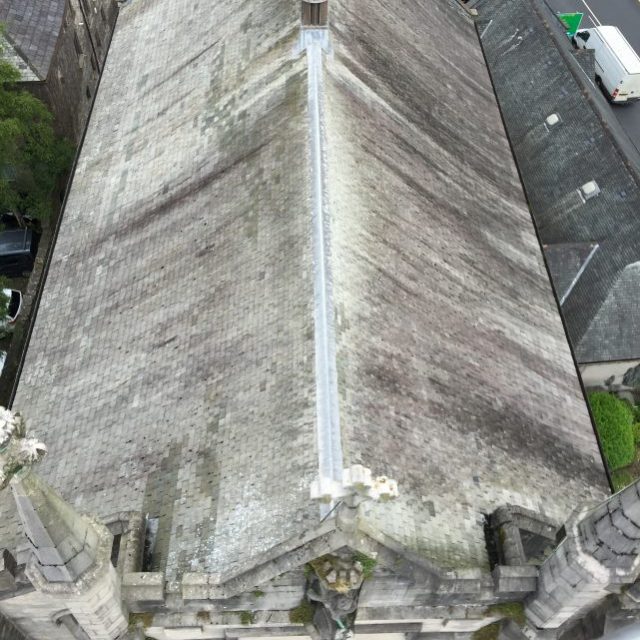 The nave roof and other levels could be assessed at close range.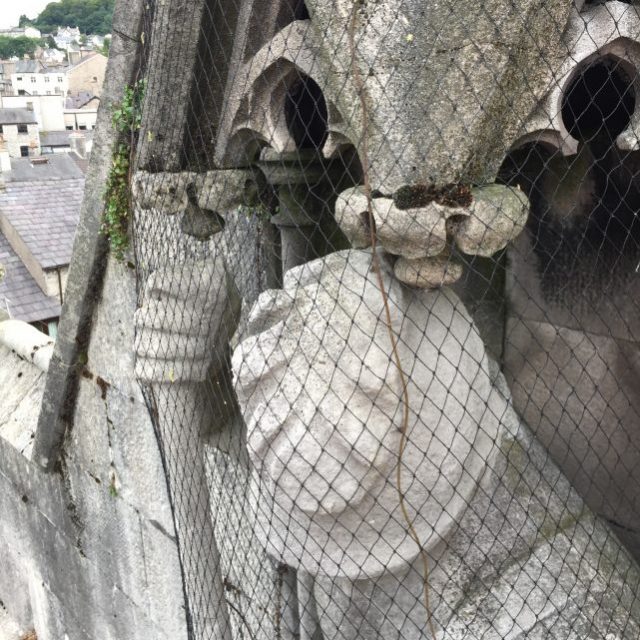 Every detail of the high level masonry features is assessed.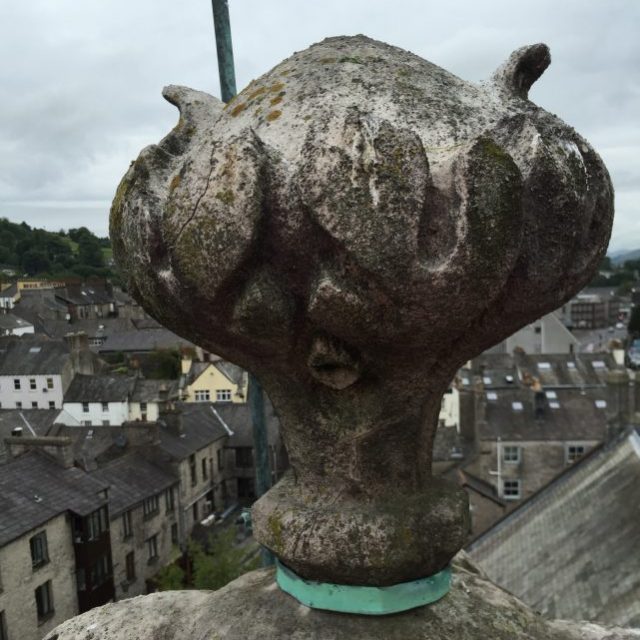 It is important to determine the condition of potentially vulnerable details.

Survey Work
The façade of the church was laser scanned to produce a photo-realistic image that could be manipulated using CAD software. The image contained stone by stone detail and could be used during site investigations to mark up specific repairs that were than transferred onto a drawing of the façade.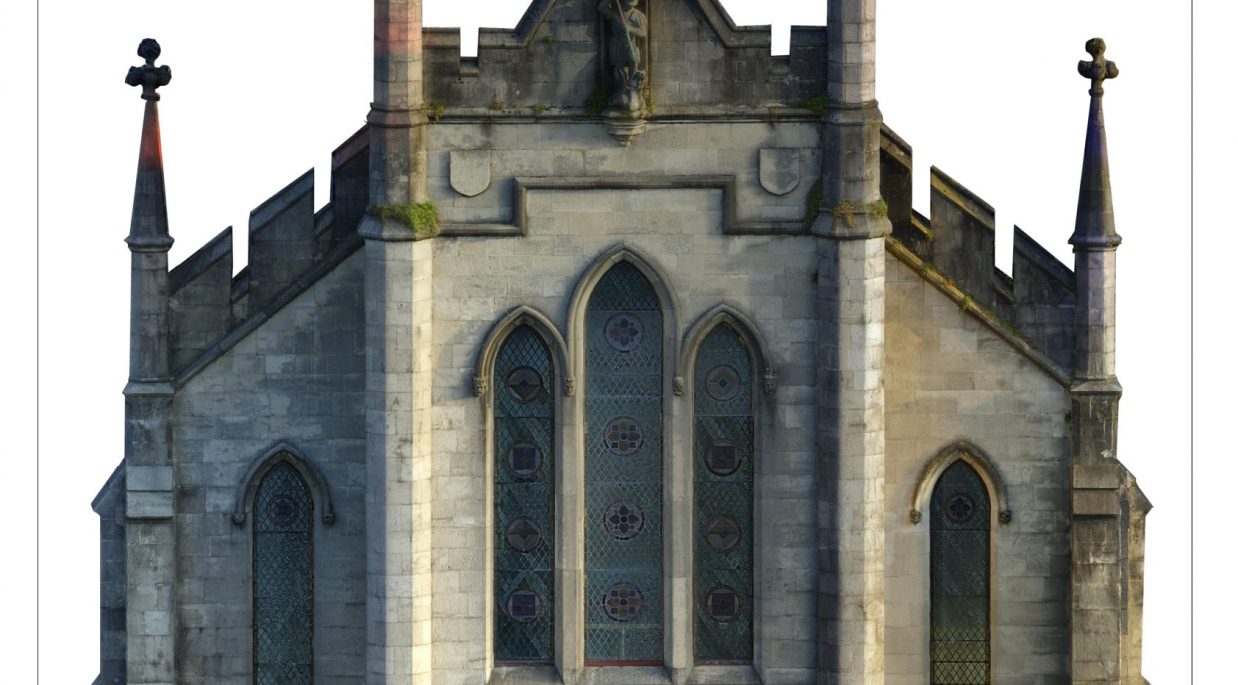 Laser scan technology to create a stone by stone image of the façade masonry.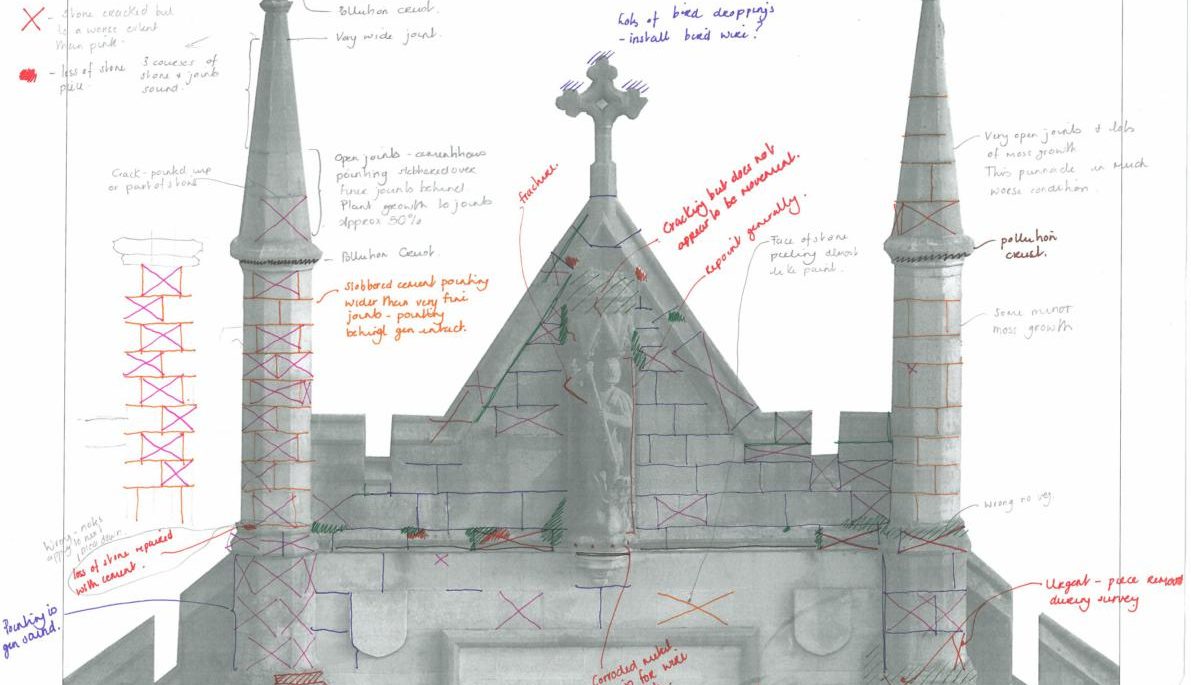 Detailed survey work even at high level determined a schedule of necessary repairs.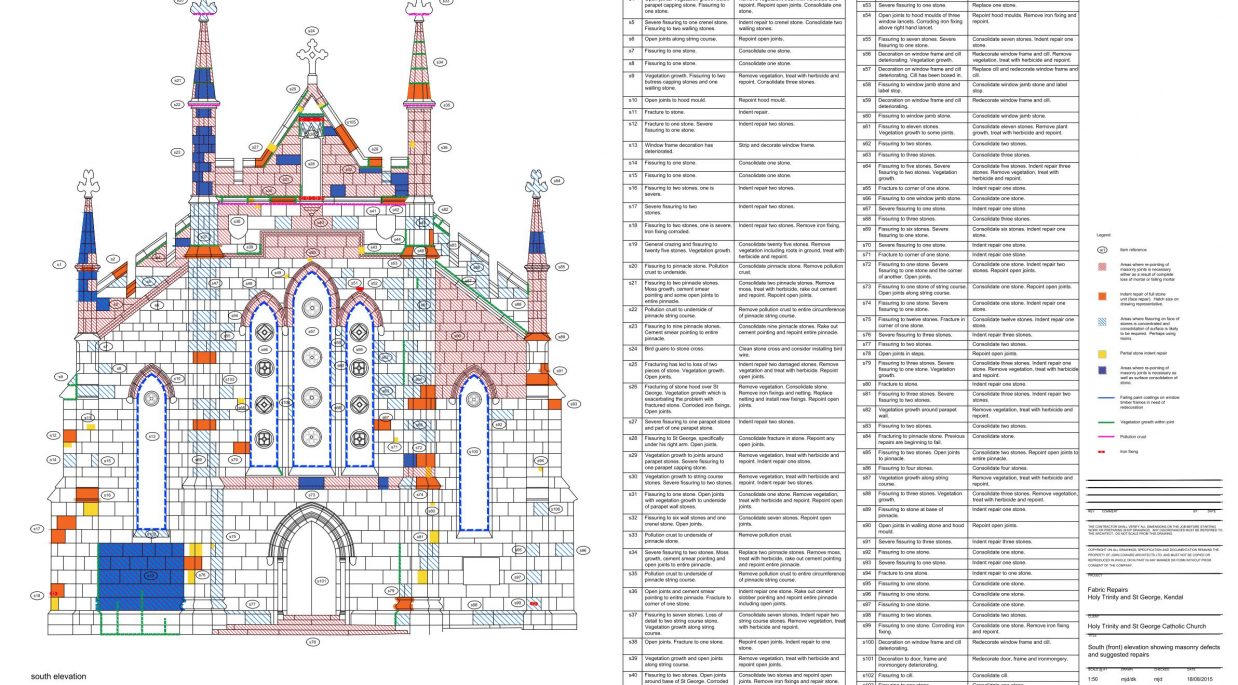 Drawn representations of the façade, scheduling out required repairs.

Get in touch
We are interested in all aspects and sizes of architectural projects, for both private and public sector clients. If you have a project you would like to discuss with us, or are just looking for some advice, please do not hesitate to telephone, email or write.
Copyright John Coward Architects - Another Slick Website By
Make Us Visible