Holy Trinity, Brathay
The church had recently repurchased the adjacent Sunday school building that for a long time had been used as joiner's shop, with the aim to convert it into a church hall that would serve the congregation and local community as a flexible space for events.
JCA designed an extension to the building that would house a reception area, kitchen, meeting room, office and toilets. The hall space itself was fully refurbished with a new heating system, secondary glazing and audio visual equipment with a live feed from the main church.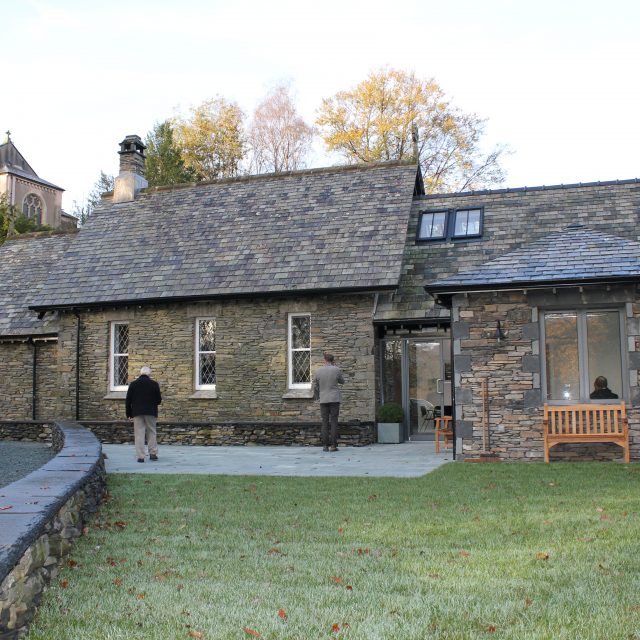 The church hall was extended to the north to create a reception lobby, kitchen, office, meeting room and toilets.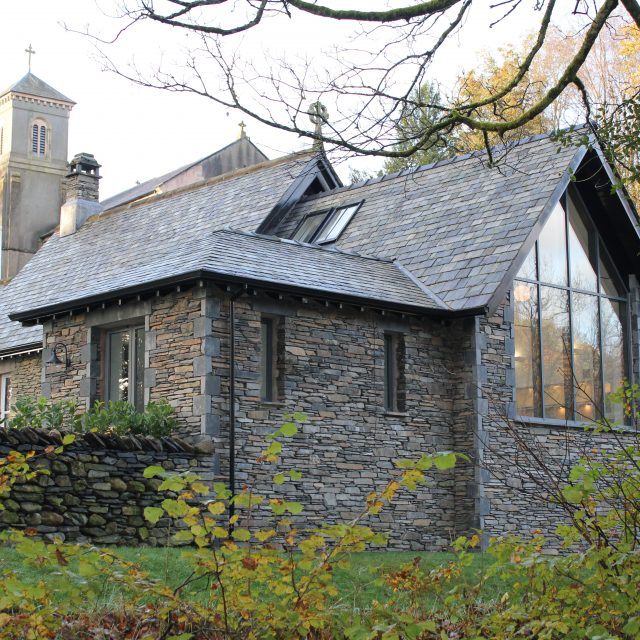 The extension is designed to be harmonious with the existing hall building yet subtly differentiated from it by the use of modern, expansive glazing to maximise daylighting and view out.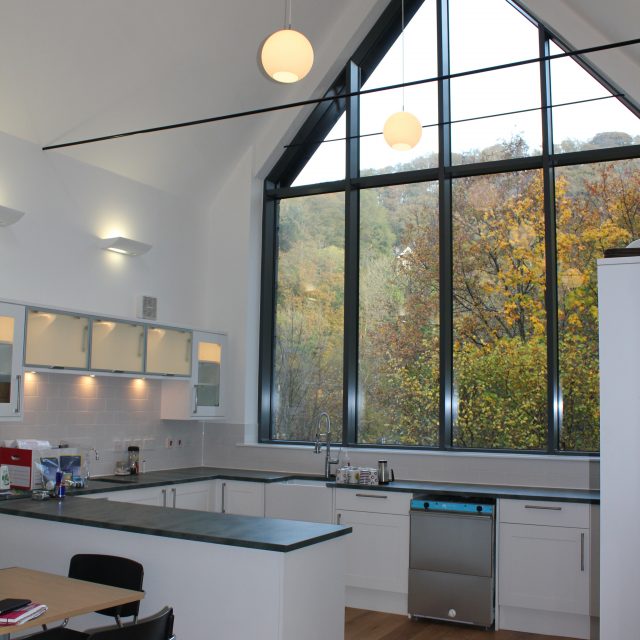 Interiors are simple and understated yet light, welcoming and functional.

The hall extension and the existing cottage beyond sit well together.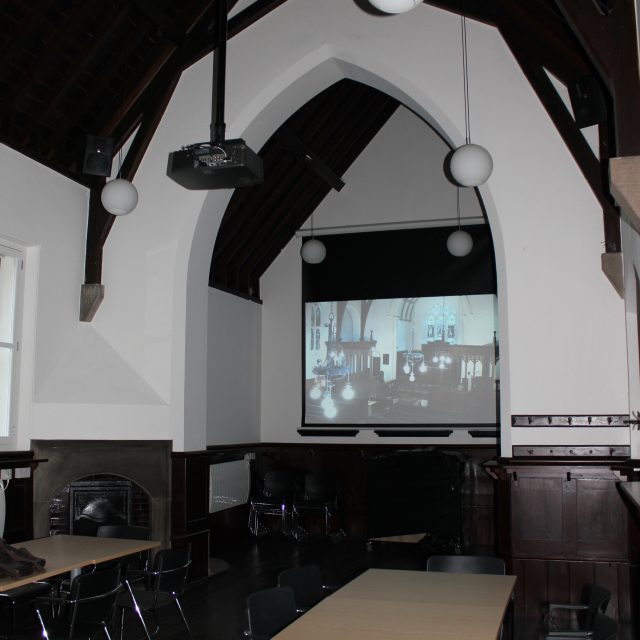 The church hall saw a major refurbishment including the addition of a live audio and video feed to the main church building.

Get in touch
We are interested in all aspects and sizes of architectural projects, for both private and public sector clients. If you have a project you would like to discuss with us, or are just looking for some advice, please do not hesitate to telephone, email or write.
Copyright John Coward Architects - Another Slick Website By
Make Us Visible