Langrigge, Bowness on Windermere
The brief for the project was to totally rethink the 1960's bungalow and reimagine it as a modern, contemporary open plan living space.  The emphasis was to be on open plan spaces with maximum daylighting that would also give spectacular views over the surrounding Lakeland fells.  The existing bungalow had the majority of its internal walls removed or re-aligned and two new extensions added to the rear elevation to create a much larger main living space and to add a bedroom.  The existing garage was also converted into a bedroom in the process.  Doors and windows were all replaced with modern powder coated aluminum framed unit that would complement the large glazed and folding wall of the living room extension.  A substantially glazed inside/outside space was created between the two new extensions that could be fully opened up via a frameless glass concertina screen to give unrestricted access to the garden.  All of the grounds were landscaped to better address the living spaces and to create a very modern family home.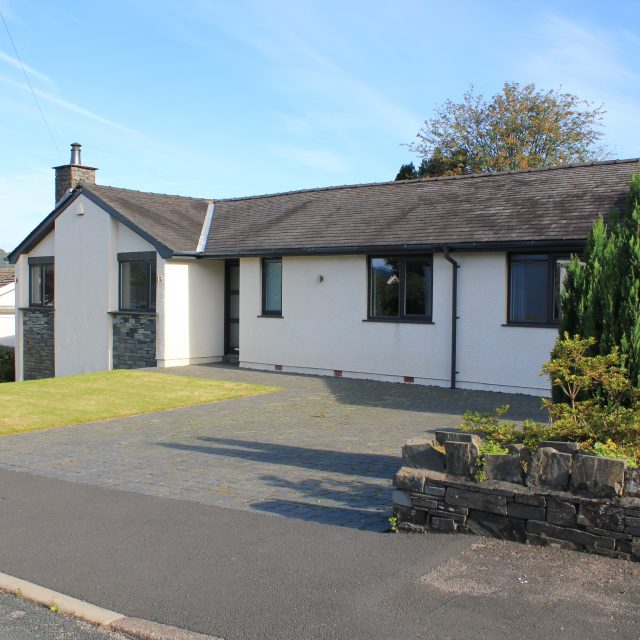 The front elevation from the roadway. The building was re-slated and redecorated.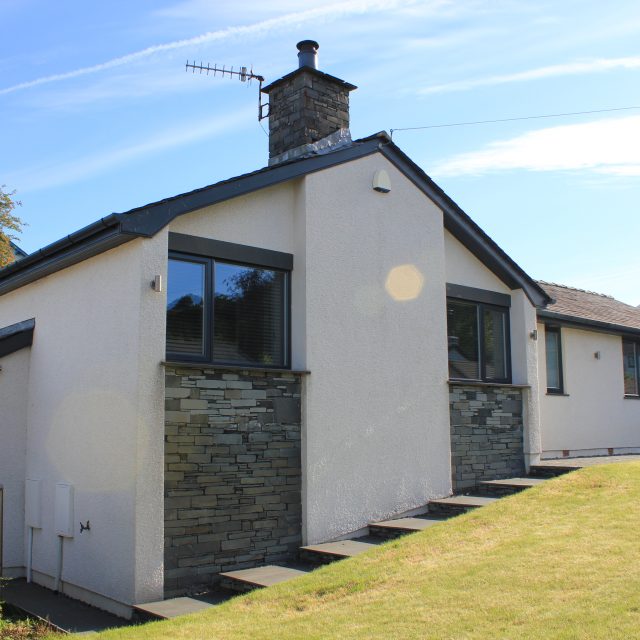 Feature windows were created by the addition of slate stone infill below the sills.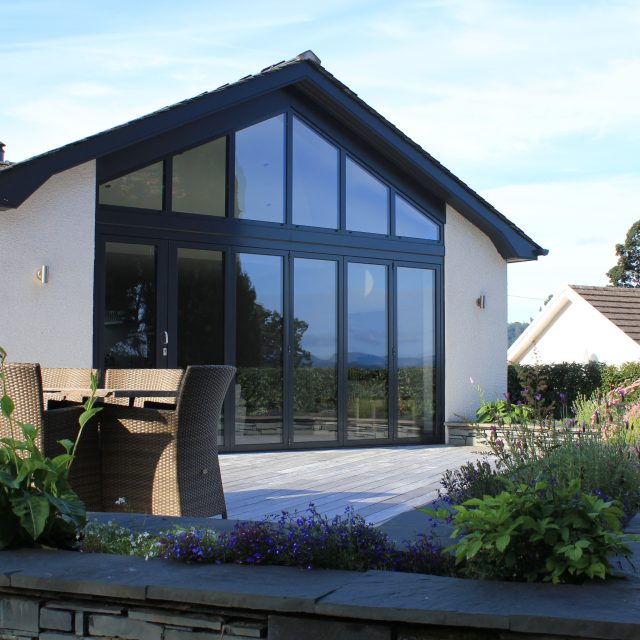 The living room extension on the rear elevation with its entirely glazed gable end and sliding folding wall to give access to the patio and garden areas.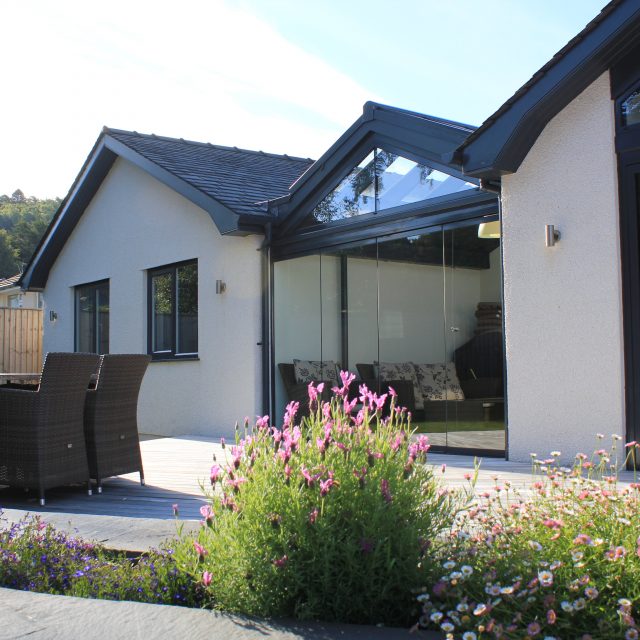 An inside/outside space created between the two new rear extensions has a glazed roof and frameless glass folding screen that can be entirely withdrawn.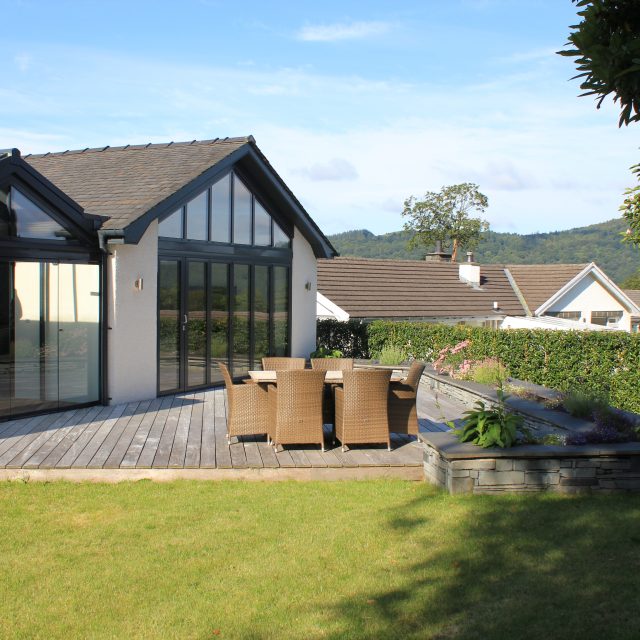 The house now has a much more functioning relationship to its gardens and maximises daylighting and views out.

Get in touch
We are interested in all aspects and sizes of architectural projects, for both private and public sector clients. If you have a project you would like to discuss with us, or are just looking for some advice, please do not hesitate to telephone, email or write.
Copyright John Coward Architects - Another Slick Website By
Make Us Visible