New House in the Garden, South Cumbria
The new house was built in a garden area separated from the original dwelling. It was designed to give the impression of a single storey dwelling, however the roof space was used within the design to give additional bedroom space and a double height living space. Large areas of glazing were protected from the weather with integrated verandas providing covered external space and a conservatory area. The house sits well into its compact site using materials to compliment the surrounding buildings.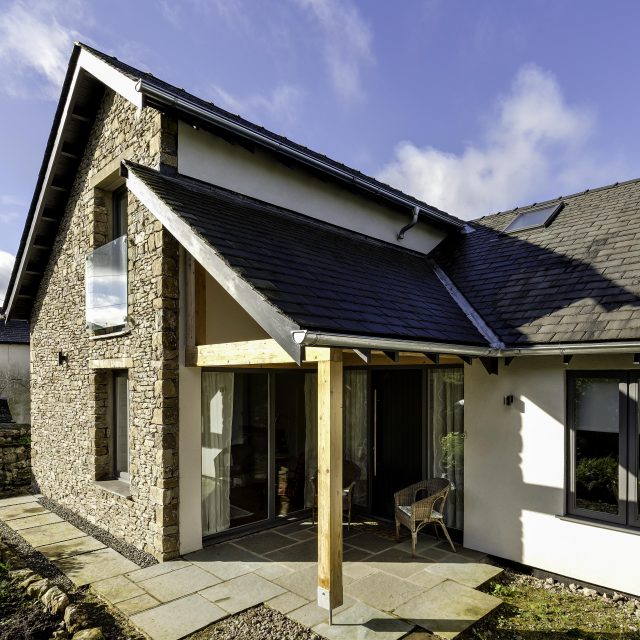 A varied palette of external materials is used to compliment the local vernacular buildings.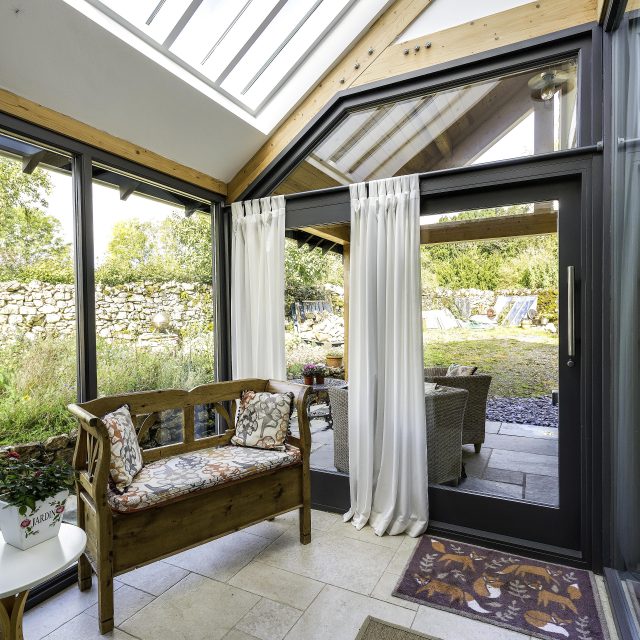 A conservatory was designed to give excellent connectivity to the gardens but to be in keeping with the style of the house.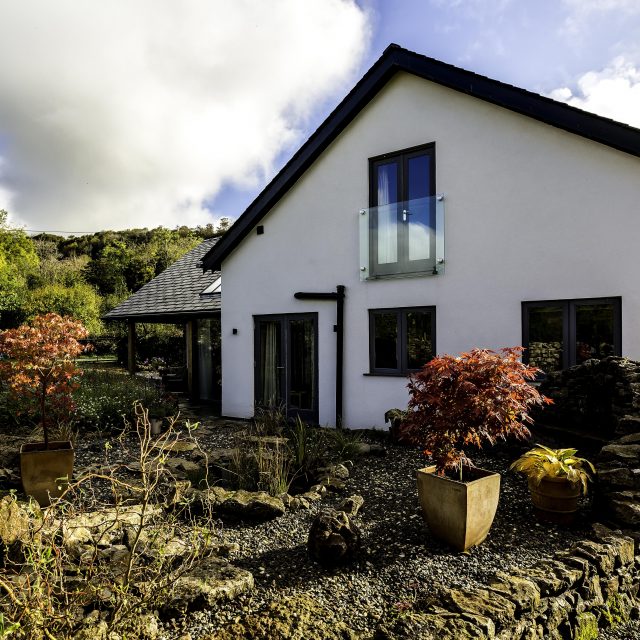 The rear elevation of the house, where form follows function.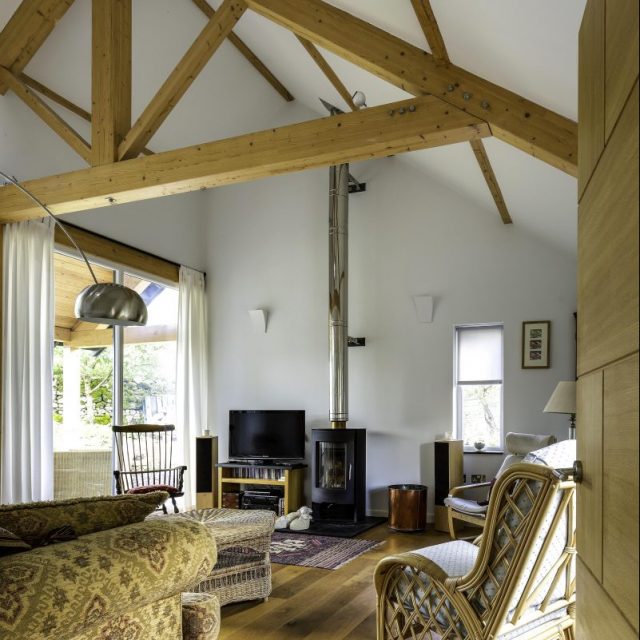 Interior rooms are light and spacious. Structural elements are left exposed.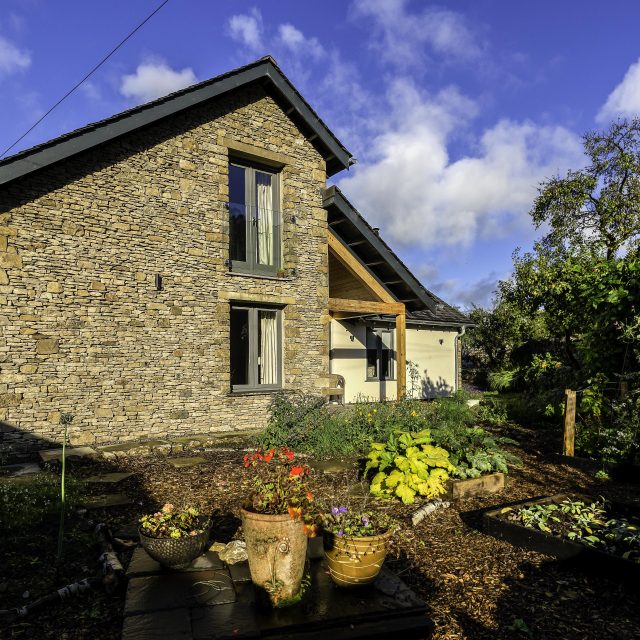 Limestone cladding is used on the principal gable.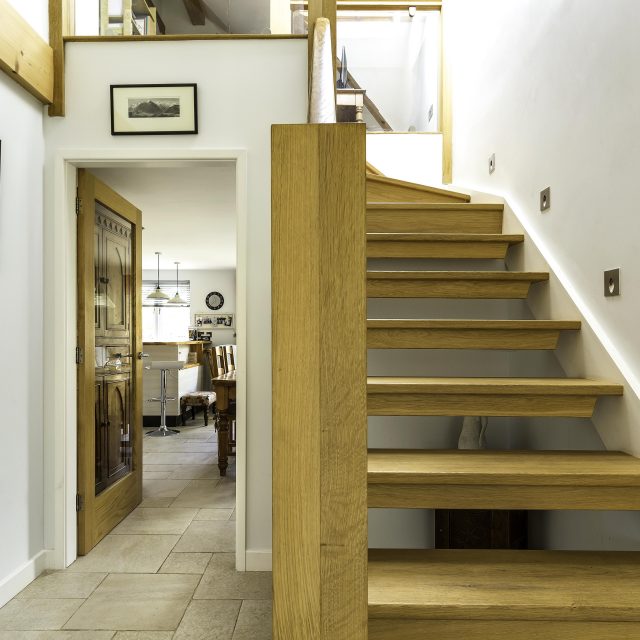 A contemporary staircase in oak gives access to the 'room in the roof' upper storey rooms.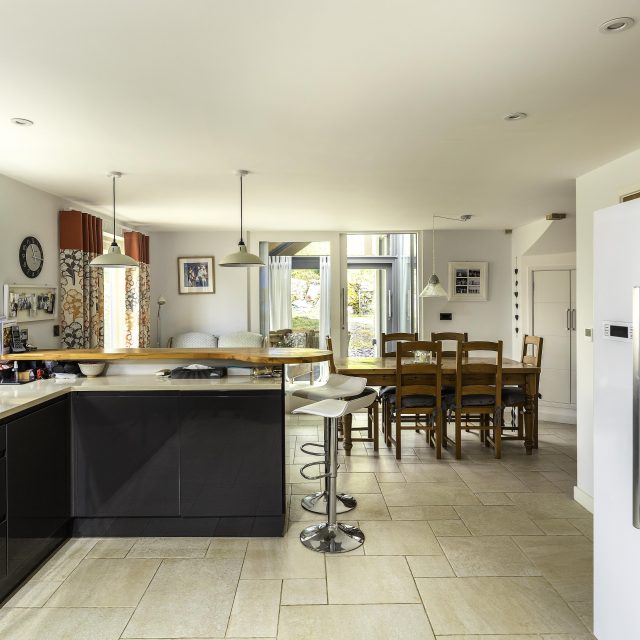 The kitchen and dining room is designed as open plan living.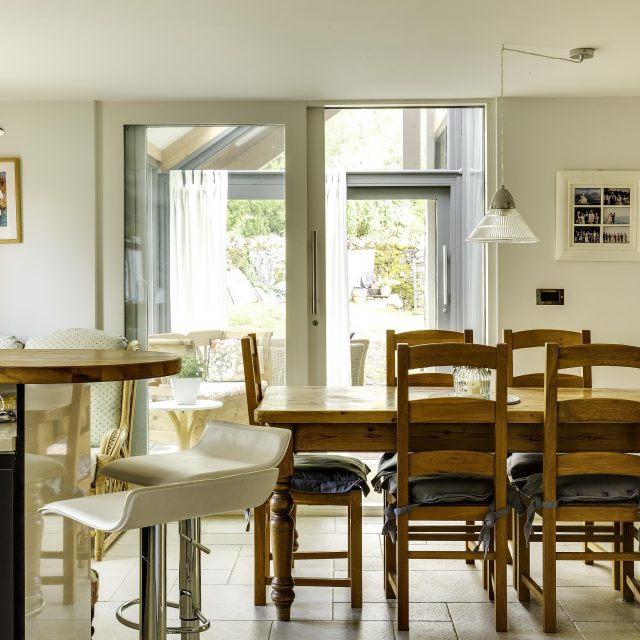 The kitchen is the heart of the home.

Get in touch
We are interested in all aspects and sizes of architectural projects, for both private and public sector clients. If you have a project you would like to discuss with us, or are just looking for some advice, please do not hesitate to telephone, email or write.
Copyright John Coward Architects - Another Slick Website By
Make Us Visible