Historic Property Refurbishment
This grade 2 listed building had been converted into two separate apartments and much of the historic interior had been lost. Our client wanted to reinstate the property as a single dwelling house and reinstate as much of the interior layout as possible. JCA's knowledge and experience of heritage buildings enabled us to offer our client a thorough understanding of vernacular design so we were able to create an interior that was sympathetic to the historic fabric but offered the client the open plan living space they desired.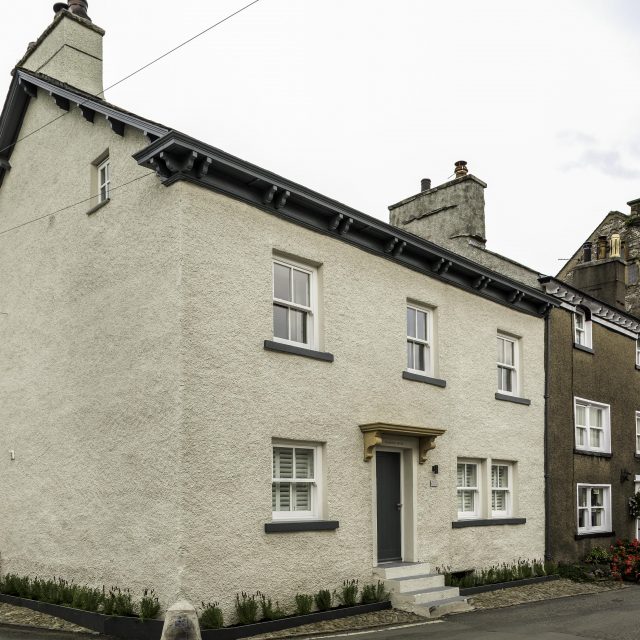 The house is in the centre of a busy village.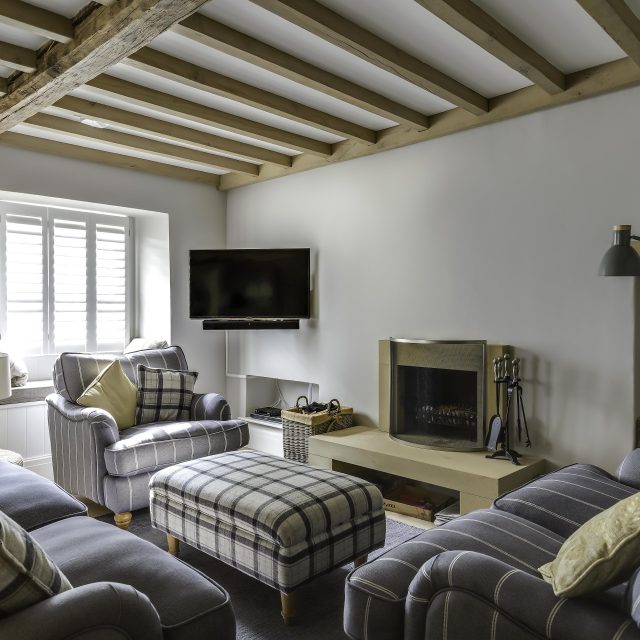 Interior spaces are now warm and cosy.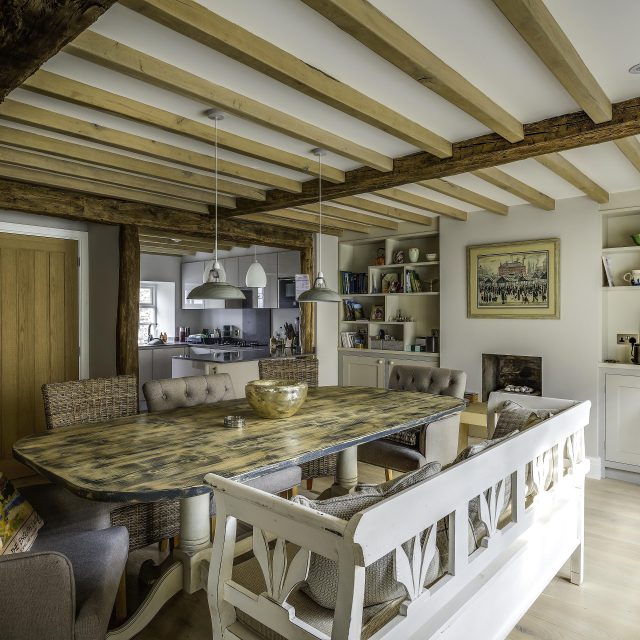 Open plan living, dining kitchen.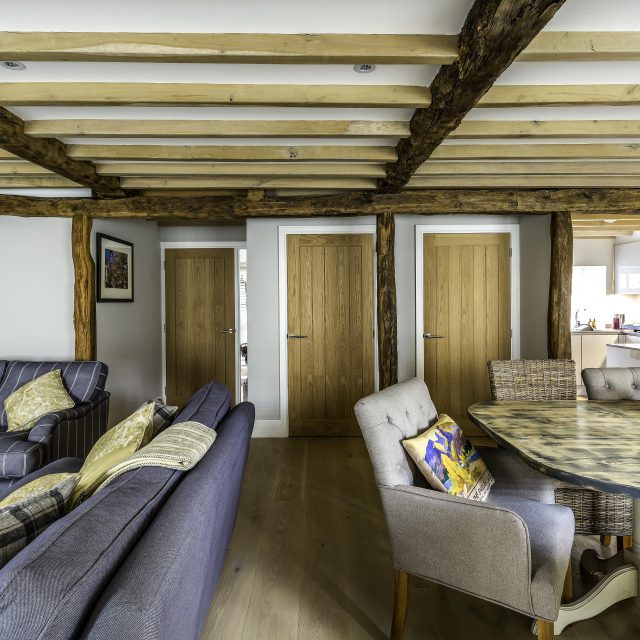 Much of the historic fabric had survived previous conversions and could be retained.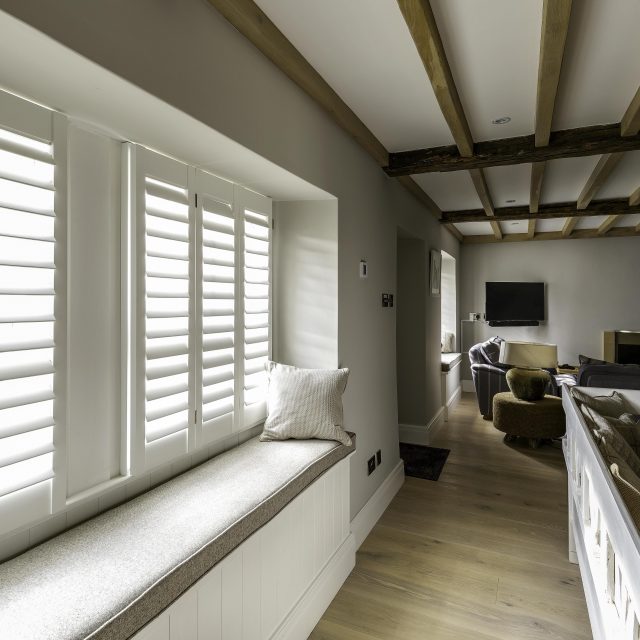 Fitted joinery was designed by JCA.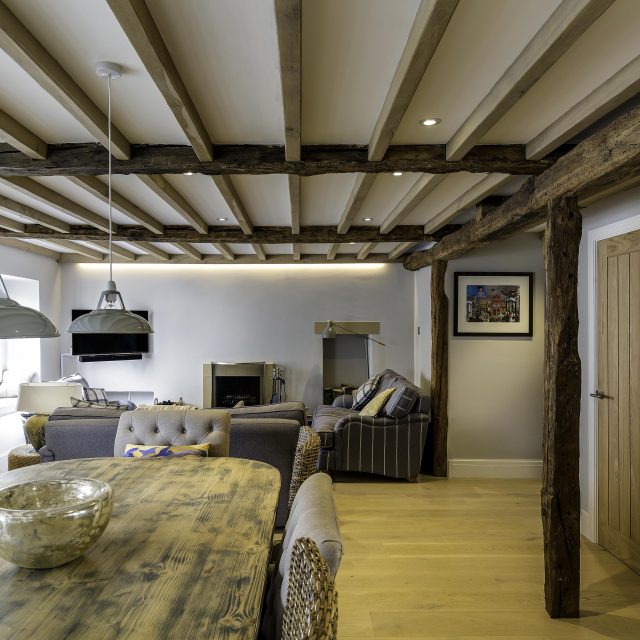 The interior décor was a close collaboration between JCA, the interior designer and the client.

A master bedroom suite
On the upper floor, the layout was altered to remove the modern partitions that had been inappropriately added thereby creating a more open and spacious interior. The historic fabric was entirely retained but later structural additions in the roof were removed and replaced with traditionally detailed timbers.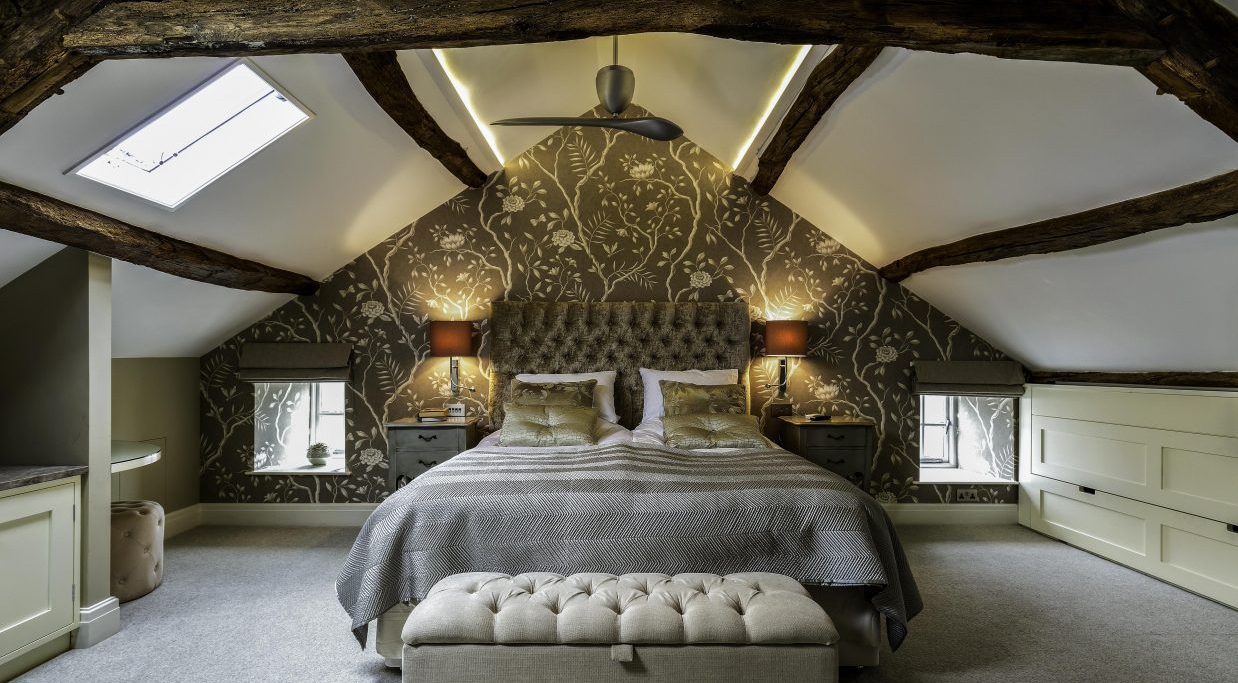 A spacious master bedroom suite has been created.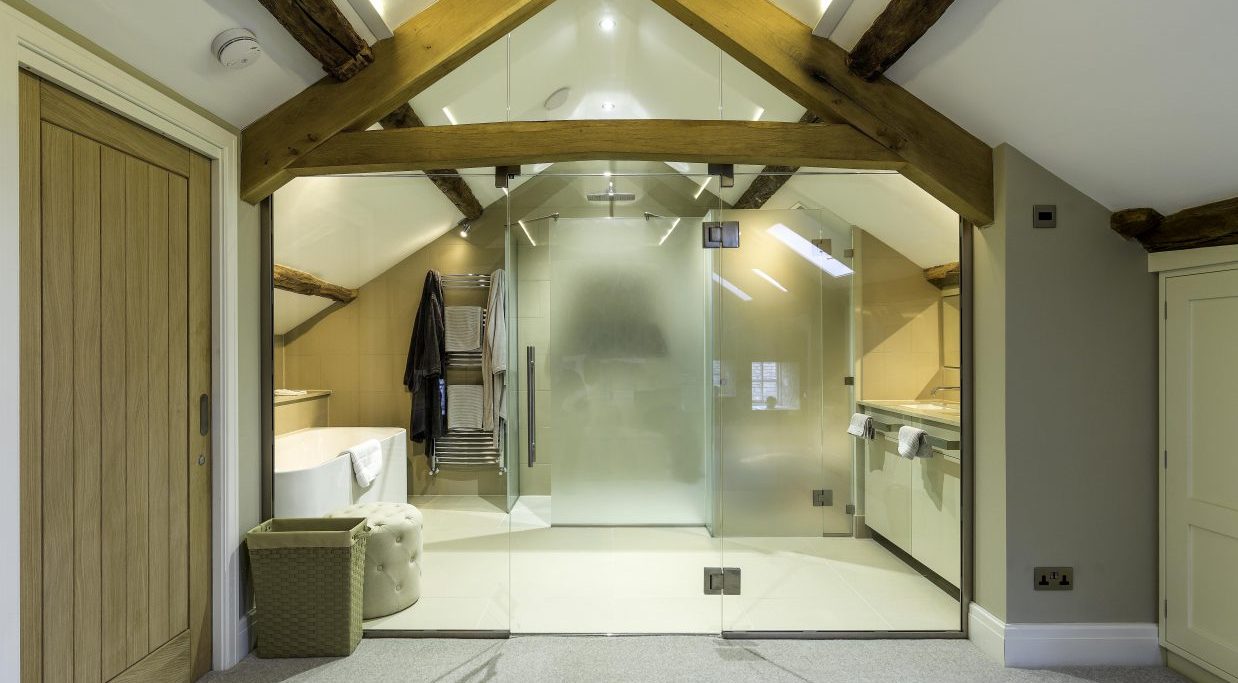 A glazed wall separates the en-suite bathroom from the master bedroom.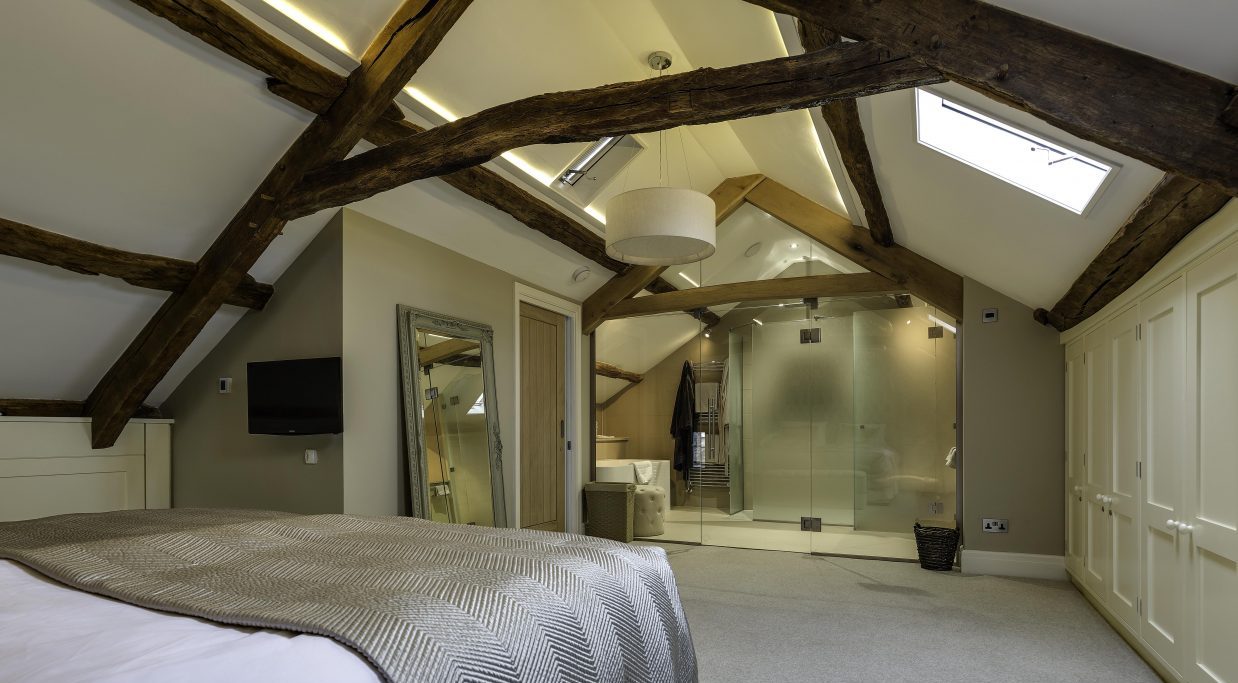 The historic roof structure has been retained and substantially repaired.

Get in touch
We are interested in all aspects and sizes of architectural projects, for both private and public sector clients. If you have a project you would like to discuss with us, or are just looking for some advice, please do not hesitate to telephone, email or write.
Copyright John Coward Architects - Another Slick Website By
Make Us Visible