Stricklandgate House, Kendal
Located in the centre of Kendal, the building is home to 23 charitable organisations and is managed by the Stricklandgate House Trust. The Trust had already secured in-principle funding from HLF for repairs to the fabric of the grade 2 listed building but had a requirement to appoint a conservation accredited architect to lead the project team. JCA were awarded the commission by competitive tender and proceeded to schedule out repairs working broadly within the scope of work that had already been established.
The works included re-roofing, window repair, re-pointing of the rear elevations, lime stucco repair of the front elevation including paint stripping and redecoration following detailed analysis, installation of new cast iron railings as well as other more localised repairs. Final project cost was in the region of £350,000.
The project has been a great success and was delivered on budget and on time. It was highly commended in the civic trust awards. Close collaboration between all interested parties was key to that success. The client, end users, contractor, consultants, civic society, local planners, HLF and EH all worked extremely well together to ensure that the building project achieved all of its aims and continued to provide a vital resource to the local community.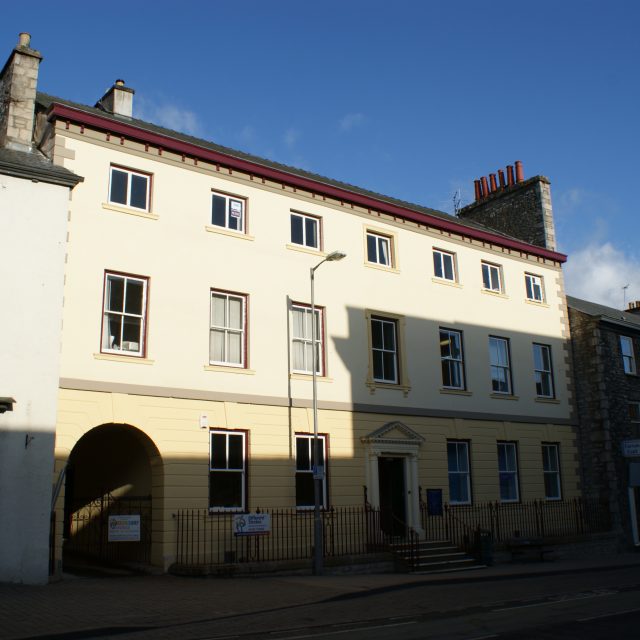 The façade plaster stucco was substantially repaired and redecorated.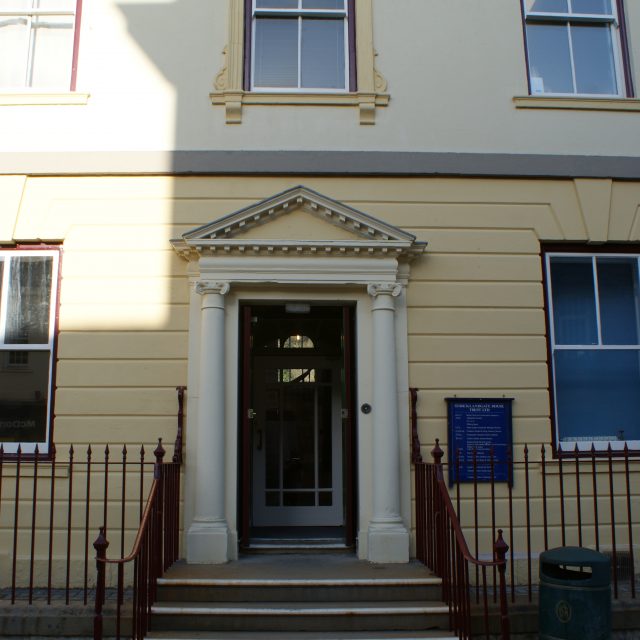 The front entrance portico was repaired and the railings to the steps used as the template for the reinstatement of the other frontage railings that had been removed.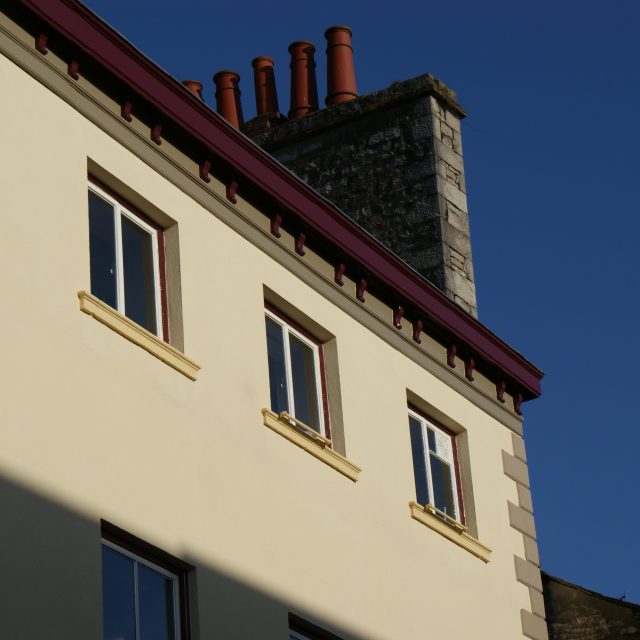 The Victorian windows were retained and repaired rather than replacing them with a Georgian interpretation.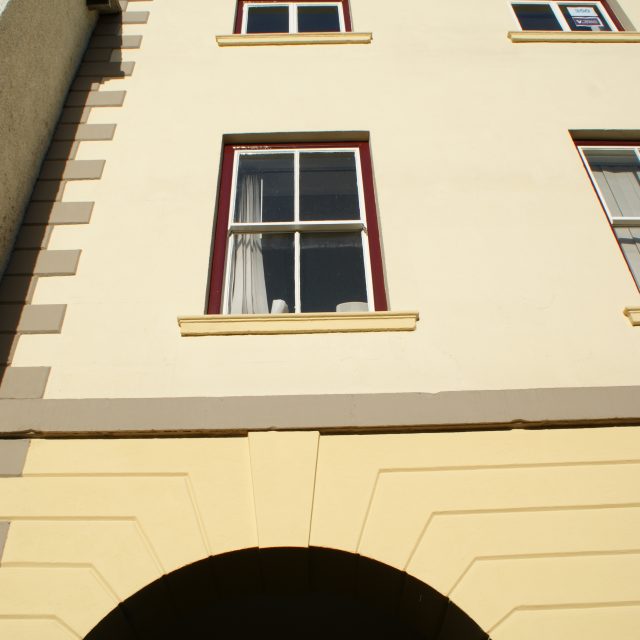 The colour scheme was bold and vibrant and based on analysis of the historic paint schemes.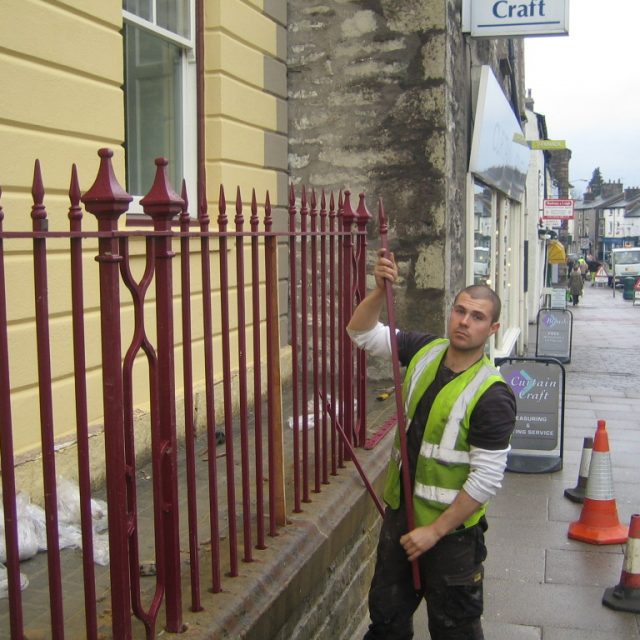 Cast iron railings were reinstalled to the street frontage with designs based on historic research and the handrails that still remained on the main entrance steps.

Design development and repair proposals
In order to agree the colour scheme for the external decoration of the building that is very prominent in the centre of the town, JCA worked extremely closely with the English Heritage (Historic England), the HLF, Local Authority Conservation Officer and the local Civic Society.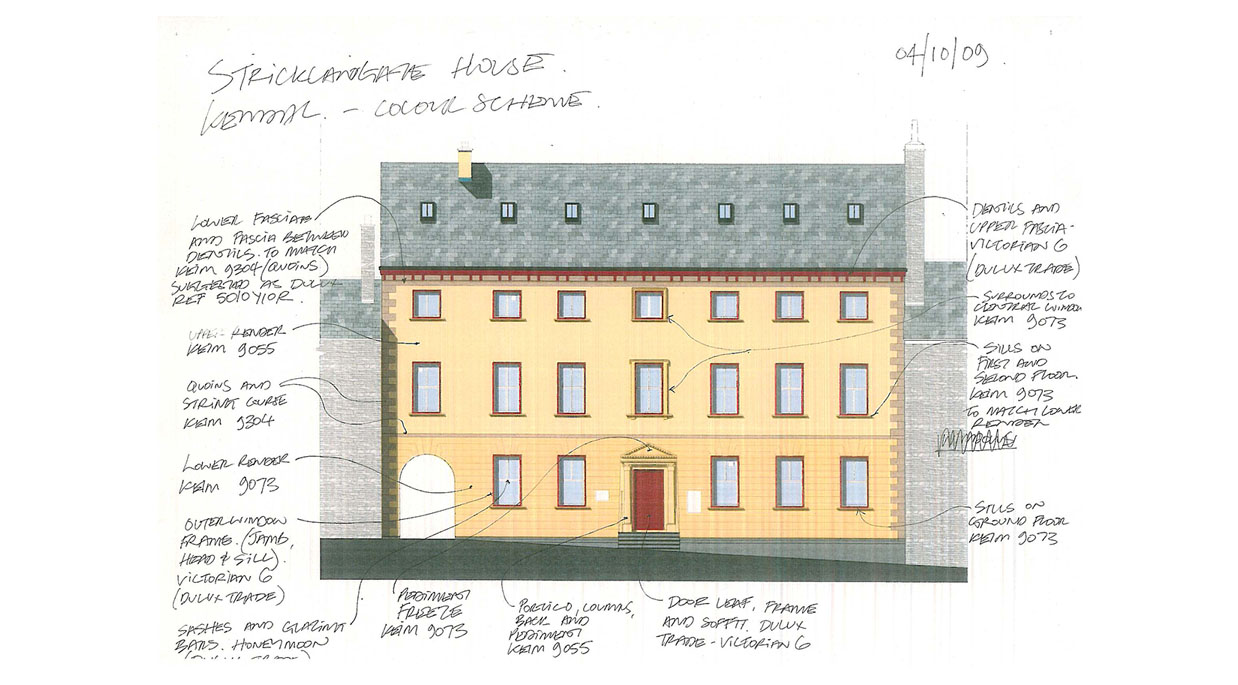 A colour scheme was drawn up for discussion based on historic research, material analysis and interpretation.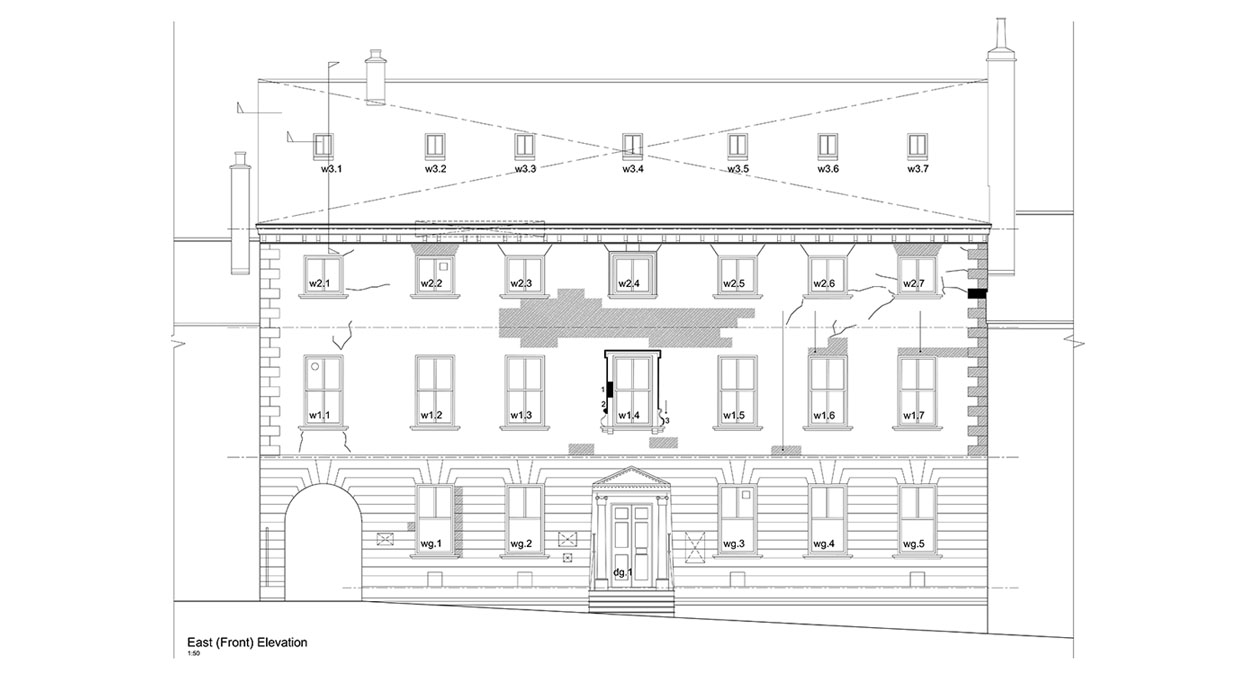 Detailed drawing of the front elevation showing the location of render and window repairs.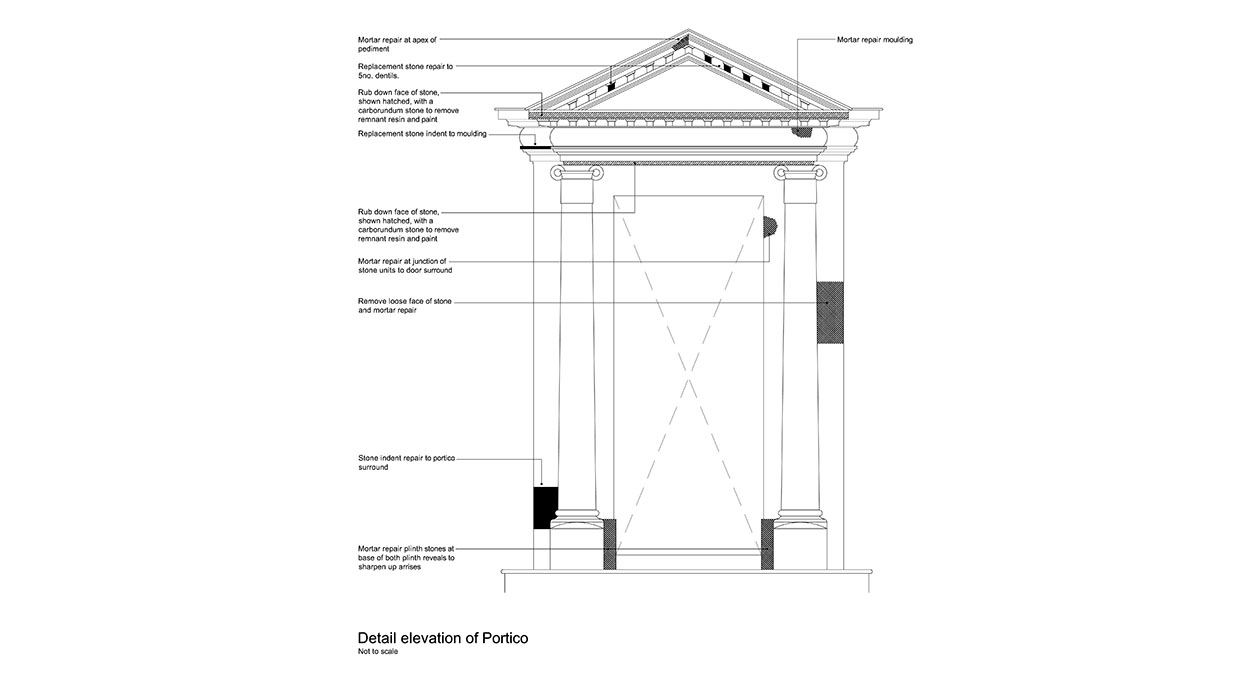 The portico entrance on the front elevation was repaired during the works using stone inserts.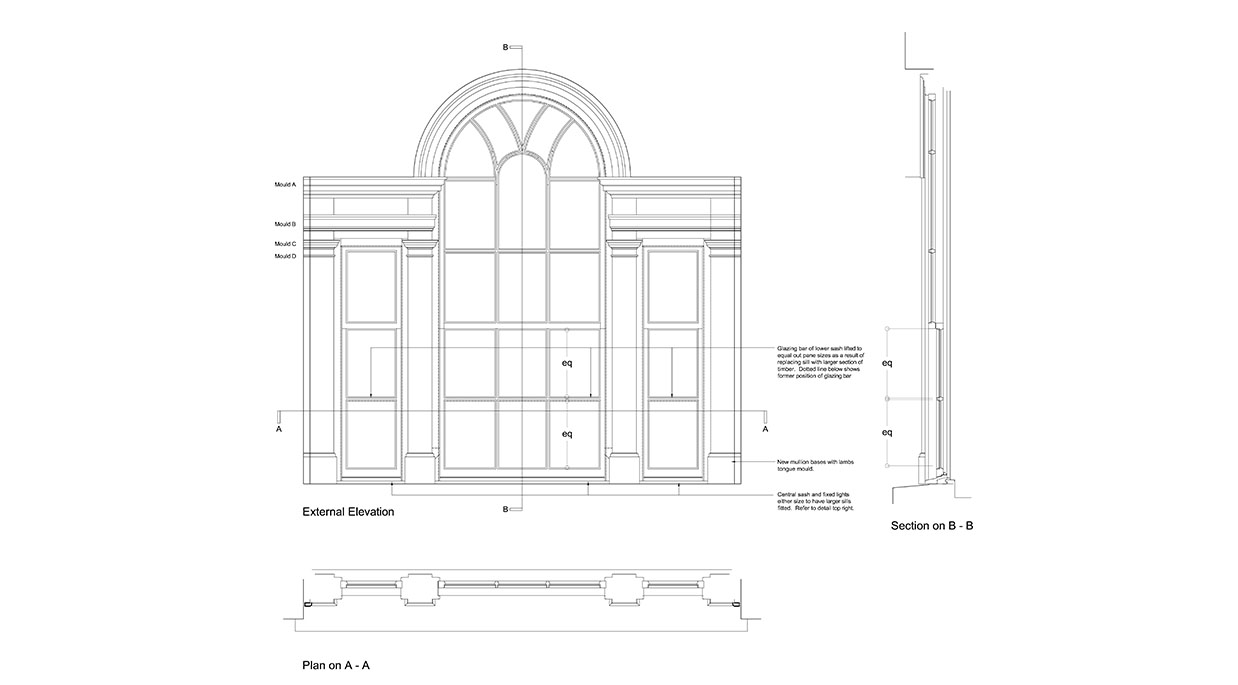 The feature window on the half landing of the staircase at the rear of the building was substantially repaired.

Get in touch
We are interested in all aspects and sizes of architectural projects, for both private and public sector clients. If you have a project you would like to discuss with us, or are just looking for some advice, please do not hesitate to telephone, email or write.
Copyright John Coward Architects - Another Slick Website By
Make Us Visible