Student Accommodation, Lancaster
Located on China Street in the busy city centre of Lancaster, the former YMCA building had fallen into considerable disrepair prior to being purchased by a developer wishing to convert it into student accommodation. Dry rot was rife throughout the building and new interventions and repair work had to be carefully planned and detailed as a result, yet the design work had to be delivered on a very tight timescale in order to achieve the client's need to meet University term times.
The building is in the city centre conservation area so the design proposals had to be carefully planned and discussed with the local authority conservation officer who was very supportive of the change of use that would provide the landmark building with a new lease of life. The original façade was partly half timbered but the poor condition of the material meant that replacement was necessary. The design would see a modern interpretation of the half timbering using zinc panels.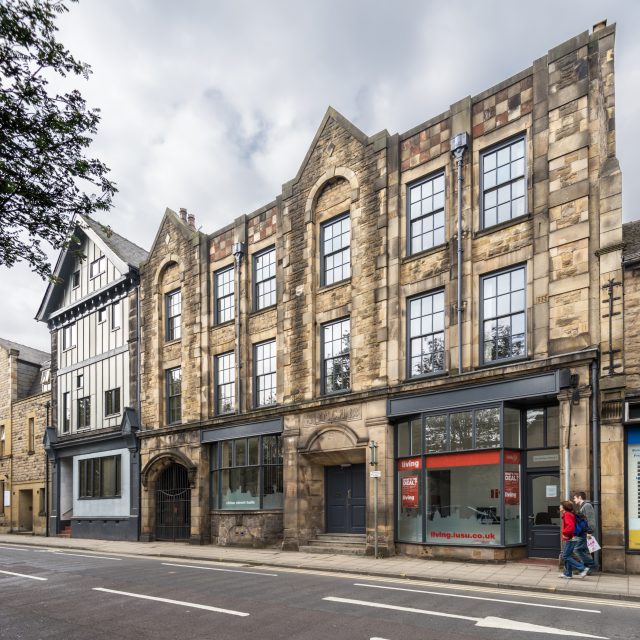 The main street façade. Shops and offices retained on the ground floor with student apartments on the upper floors.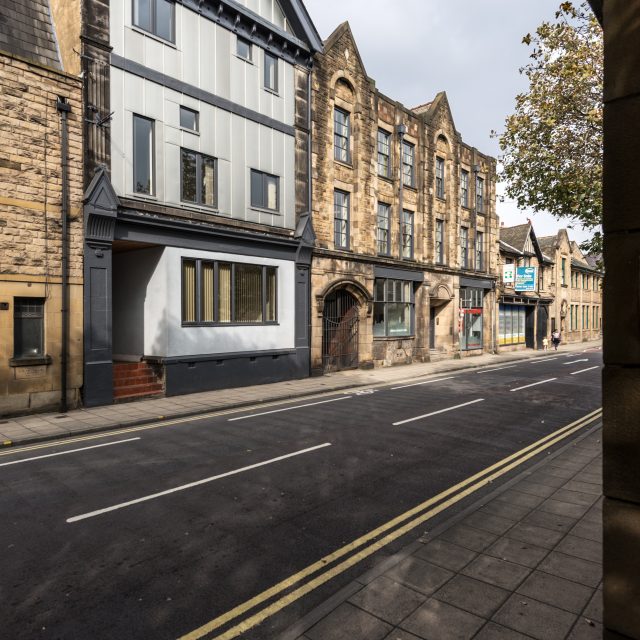 The original half timbering was replace with a modern interpretation using zinc panelling.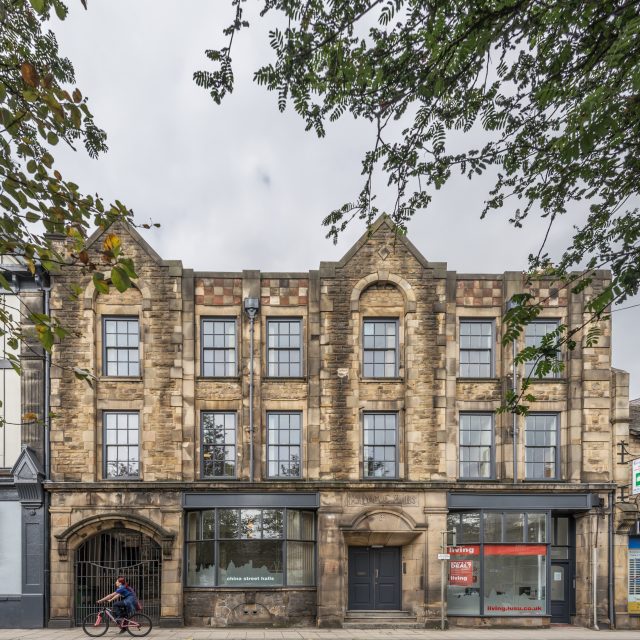 It was important to retain the balance of the main elevation.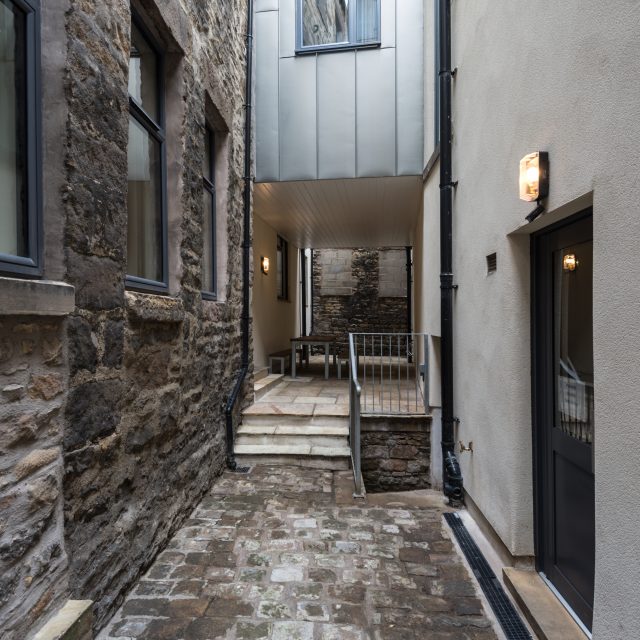 At the rear of the building a new link created between separate wings of accommodation. The structure clad in zinc and bridging over the rear courtyard.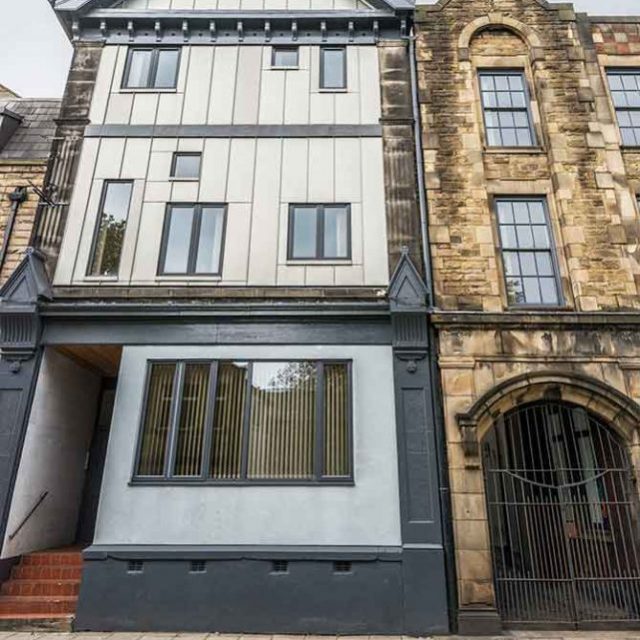 A modern interpretation of the original detail.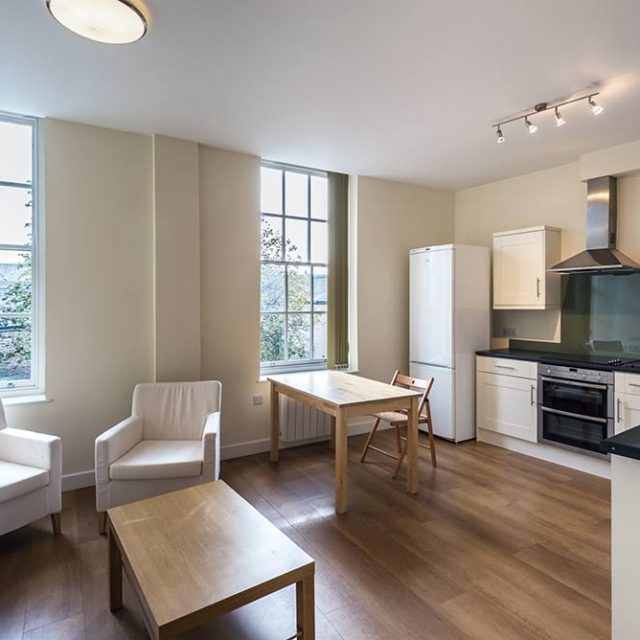 Internal spaces were light, spacious and functional.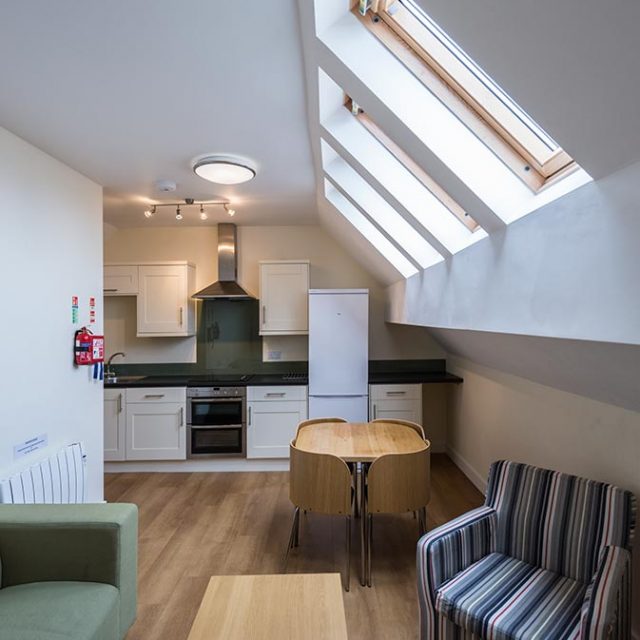 Rooms were created in the roof space.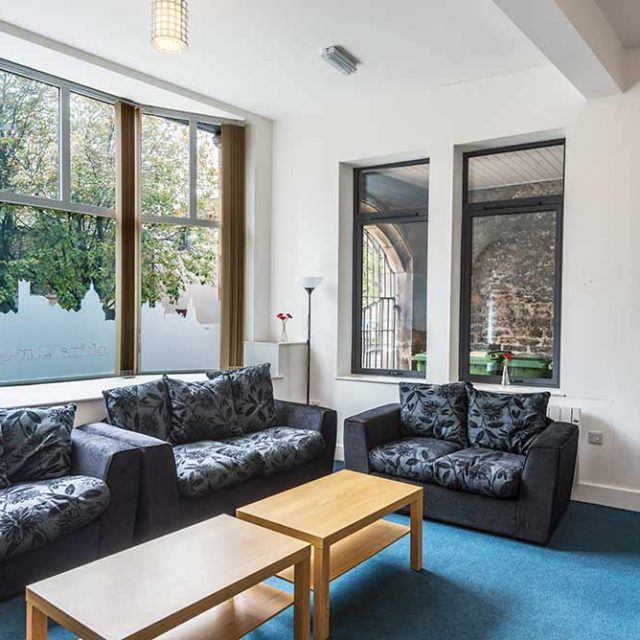 The design included shared communal rooms for tenants.

Design Development
Plans and elevations were drawn up for discussion with the local authority conservation officer that conveyed the design intent. Planning permission for the project was secured in a relatively short space of time and JCA were instrumental in bringing together the design team and local authority approvals.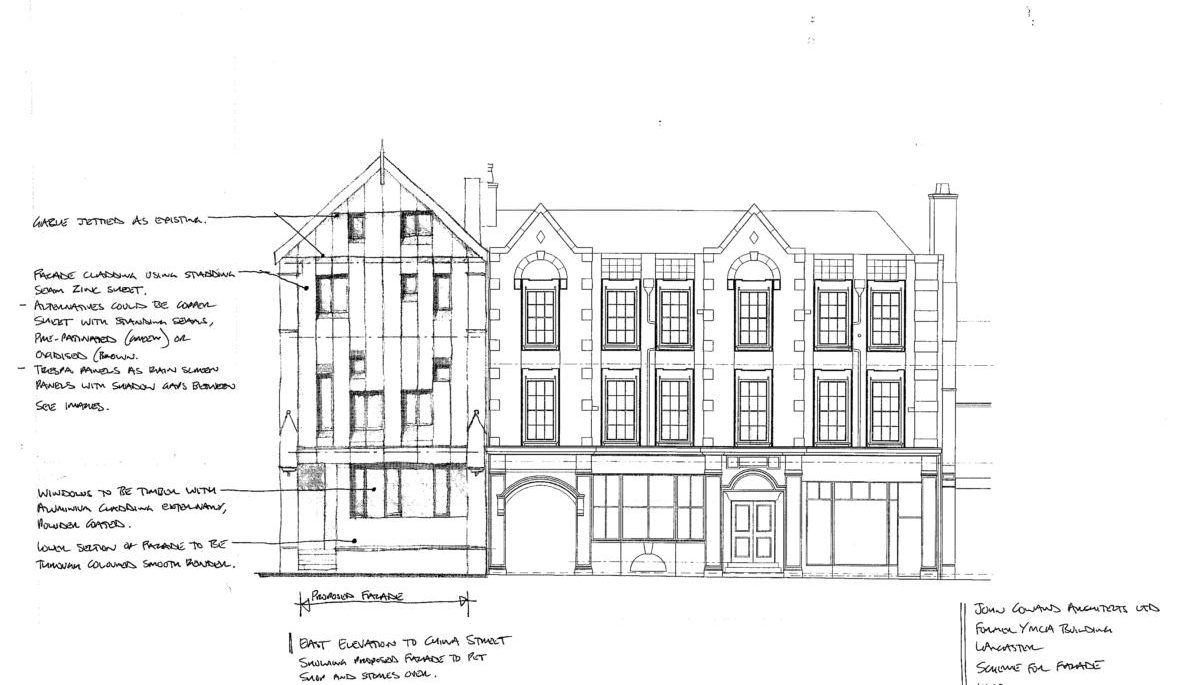 An early concept design for the façade treatment.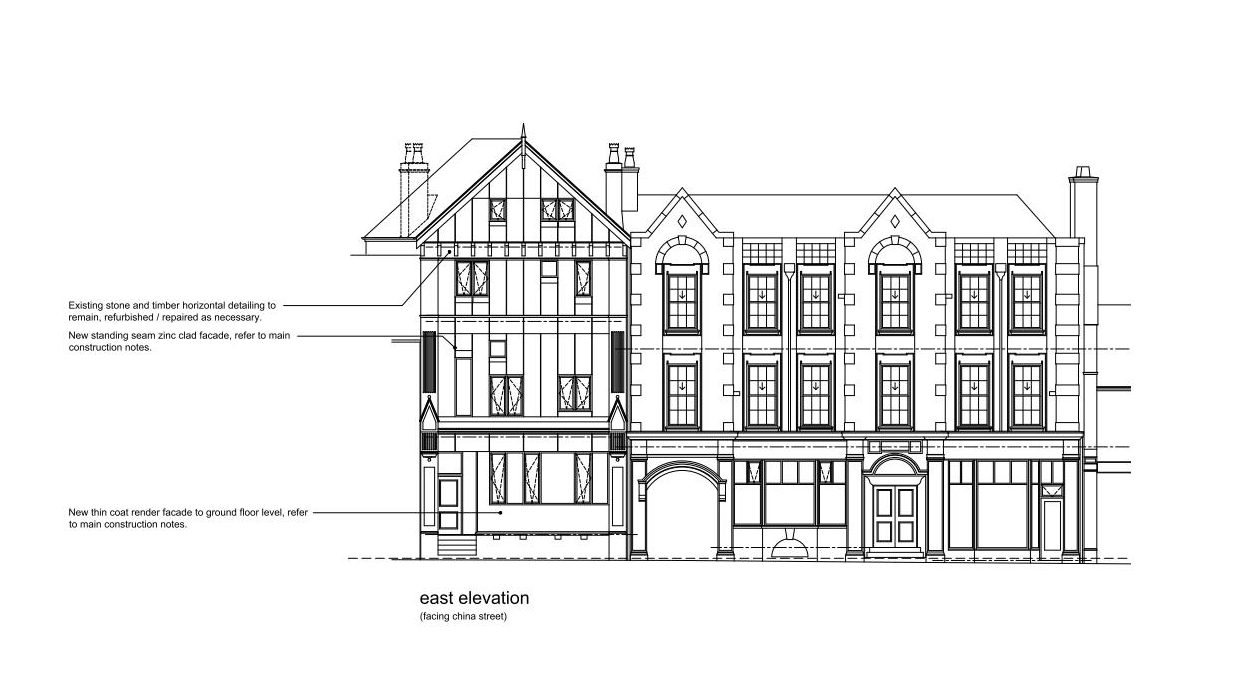 Street front elevation as proposed.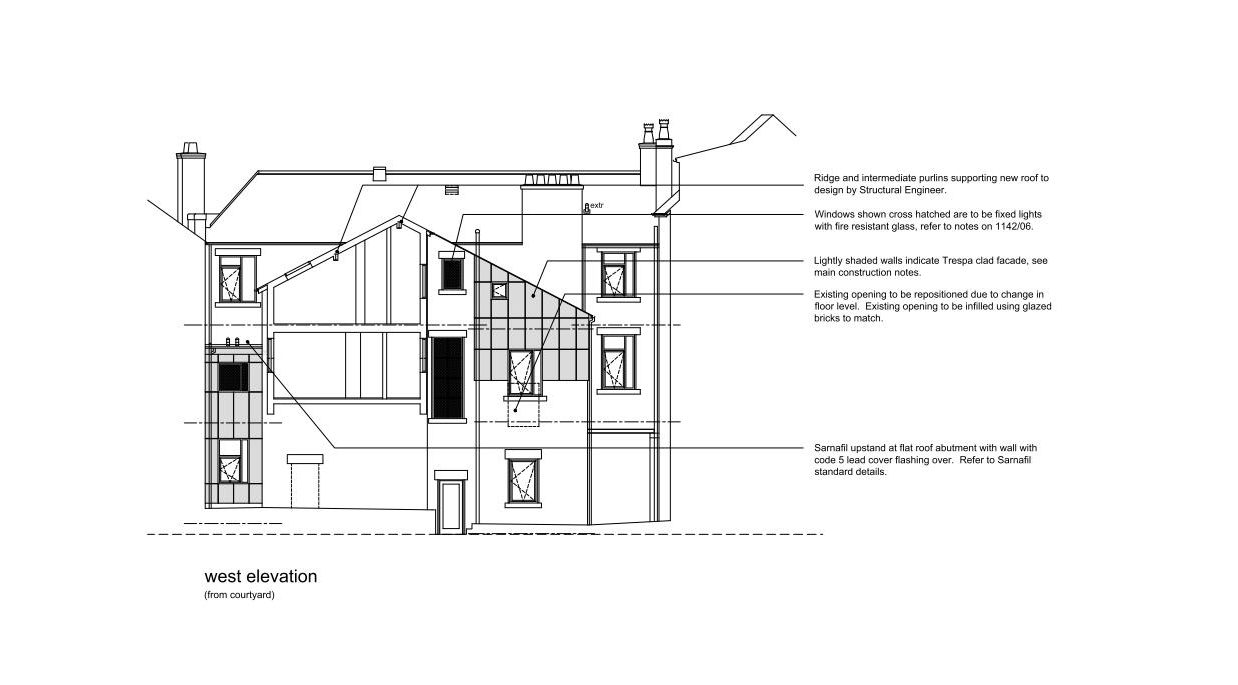 Design drawings for the bridge link across the rear courtyard.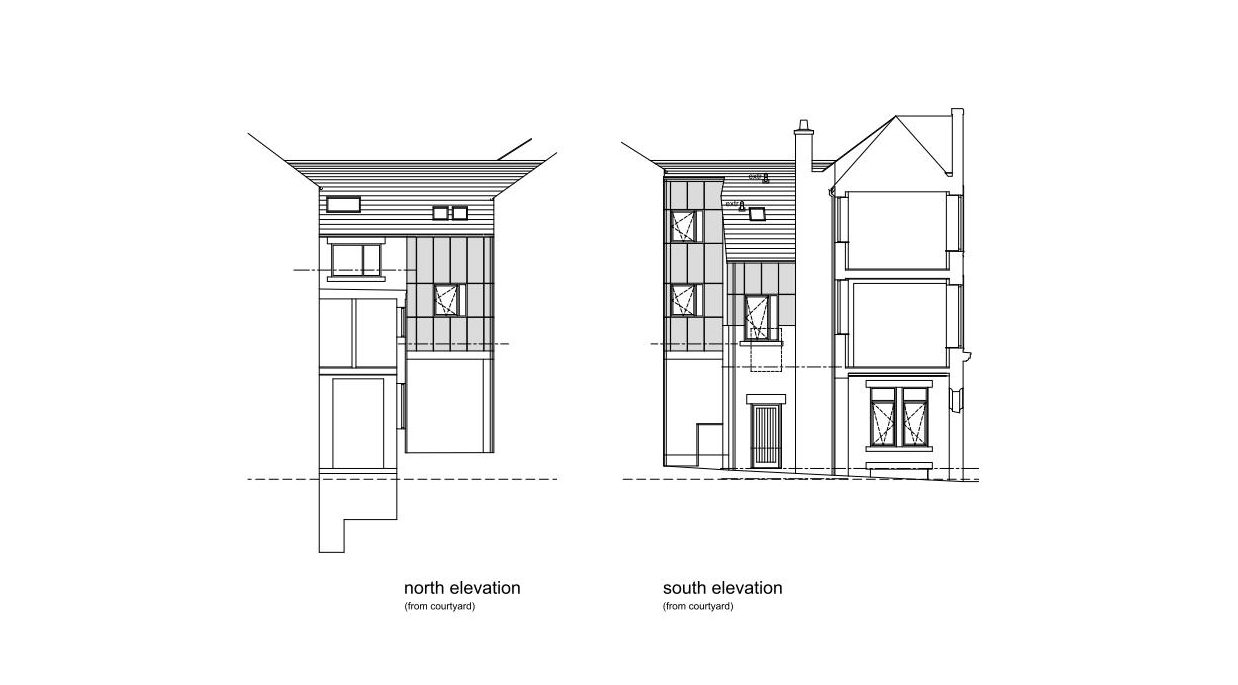 All external treatments were conveyed by the design proposals.

Get in touch
We are interested in all aspects and sizes of architectural projects, for both private and public sector clients. If you have a project you would like to discuss with us, or are just looking for some advice, please do not hesitate to telephone, email or write.
Copyright John Coward Architects - Another Slick Website By
Make Us Visible