The Orchard, Silverdale
A new house in the garden of an older property set in the lovely north Lancashire village of Silverdale. The brief was for a relatively small, compact family home with open plan, light, airy rooms and a functional arrangement of spaces.
The building is constructed from a highly insulated timber frame clad in a mix of timer boards and vernacular limestone to give a contemporary design that sits in harmony with its surroundings.
A ground source heat pump system and a rainwater harvesting tank were installed in the garden and high quality aluminium clad timber windows were used alongside highly insulated walls, floors and roof to reduce the energy usage of the house to a minimum.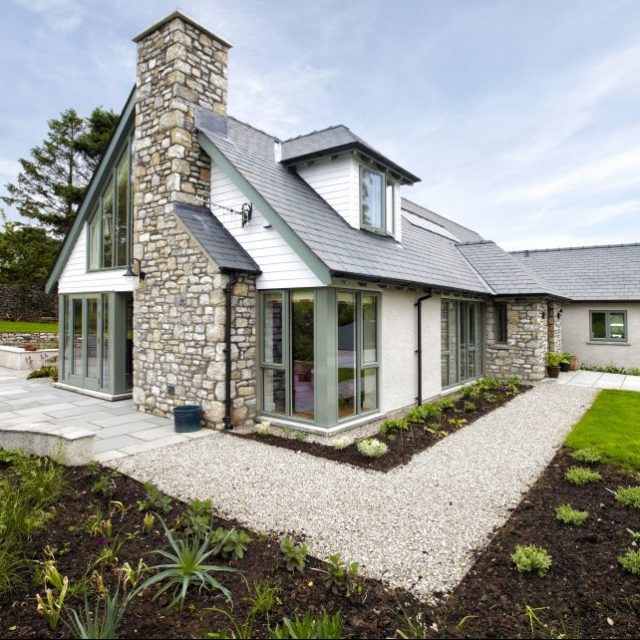 The house is set low to the ground and its timber frame is clad with a mix of timber boards and local limestone to a give a vernacular building type a contemporary twist.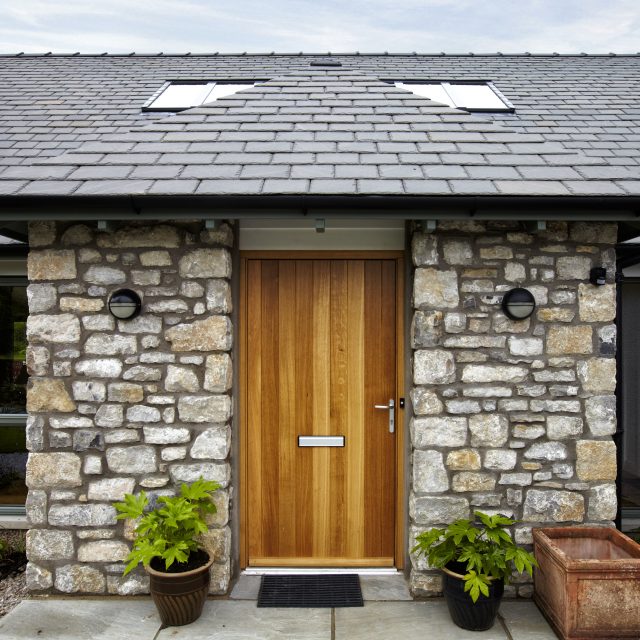 The entrance porch entirely clad in limestone.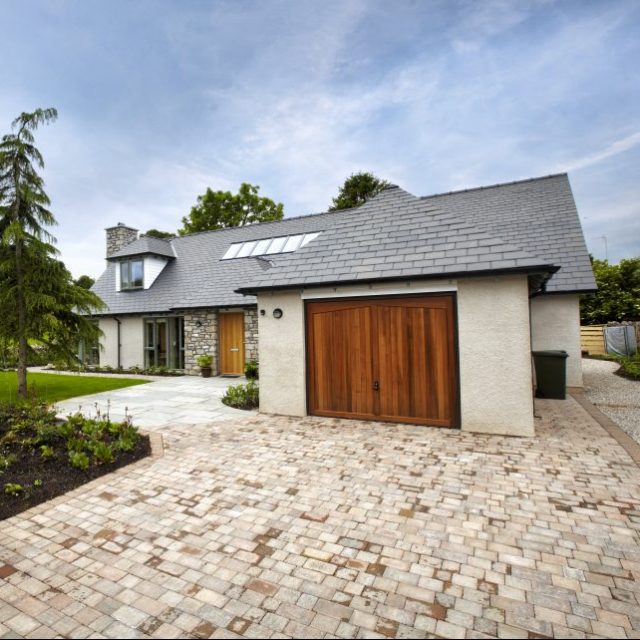 An integral garage was part of the brief. The roof of the house was covered with best grade blue slates from Burlington.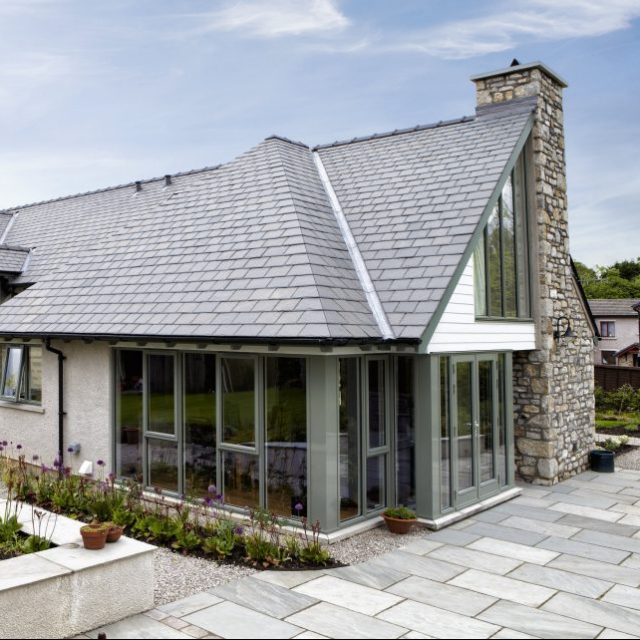 Good connections to the beautifully landscaped gardens were achieved by the use of expansive glazing that also created light and spacious living spaces.

Get in touch
We are interested in all aspects and sizes of architectural projects, for both private and public sector clients. If you have a project you would like to discuss with us, or are just looking for some advice, please do not hesitate to telephone, email or write.
Copyright John Coward Architects - Another Slick Website By
Make Us Visible