Unsworth's Yard, Cartmel
Unsworth's Yard was a redundant garage and workshop building with service yard located in the centre of Cartmel village. The existing workshop building was converted into an affordable house for local residents and the service yard has been developed as four commercial properties with No. 3 being owned and occupied by JCA Ltd.
Unsworth's Yard is a modern development within a historic village, therefore careful consideration had to be given to the choice of materials, the design and layout of the property. The site was bounded by a tall, stone boundary wall, this prominent feature was incorporated into the design. The four units look inwards into a south facing courtyard and all entrance doors open out under a cloistered walkway. The design has incorporated sustainable building techniques such as highly insulated timber frame, recycled stone from the walls on the site, rainwater harvesting for re-use in the four units and the cloistering of the south façade to provide solar shading.
No.3 is located in the corner of the site and takes advantage of this design problem to create exciting double height internal spaces with a light and airy interior.
The external courtyard created by the colonnaded design is a welcoming and pleasant space to stop and sit to enjoy some of the local produce from the award winning shops around the yard.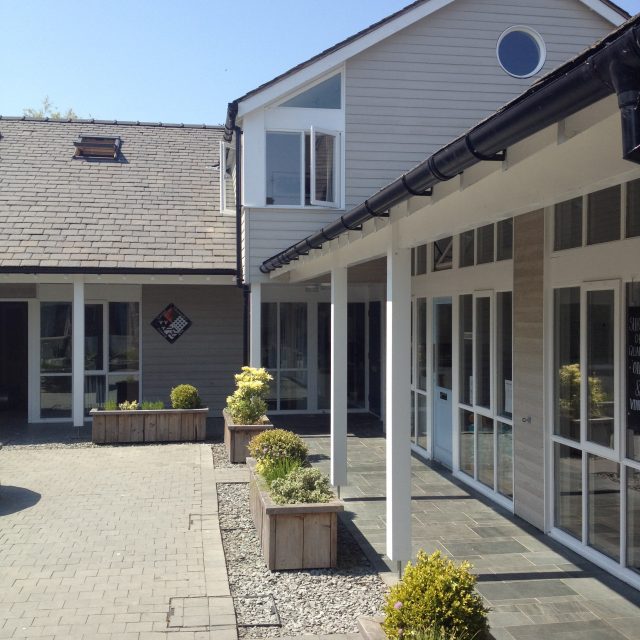 The corner unit is three storey and is flanked on all sides by two storey accommodation of retail units.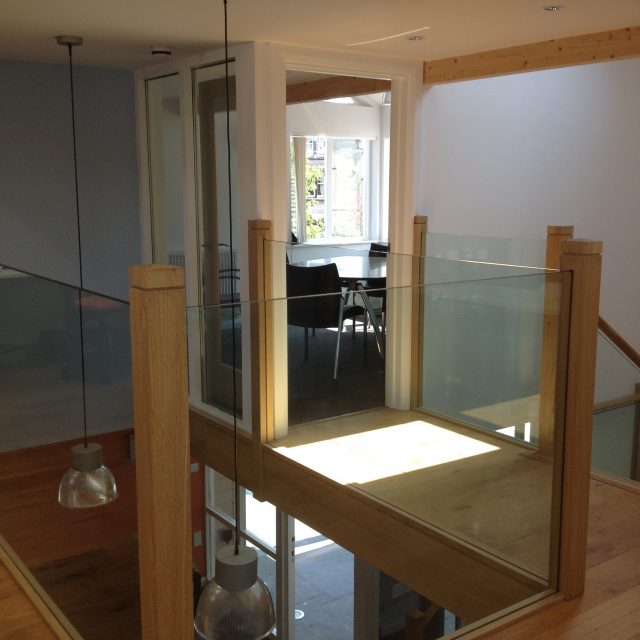 Open plan internal spaces with a first floor mezzanine in one of the offices.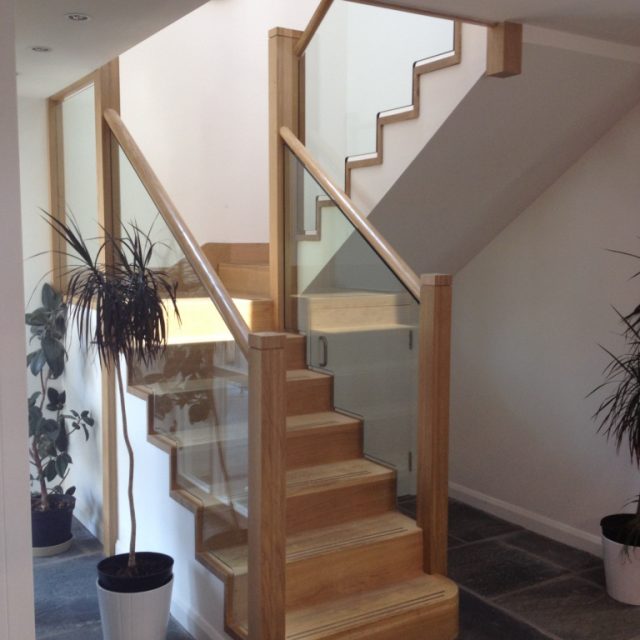 Simple yet strong detailing.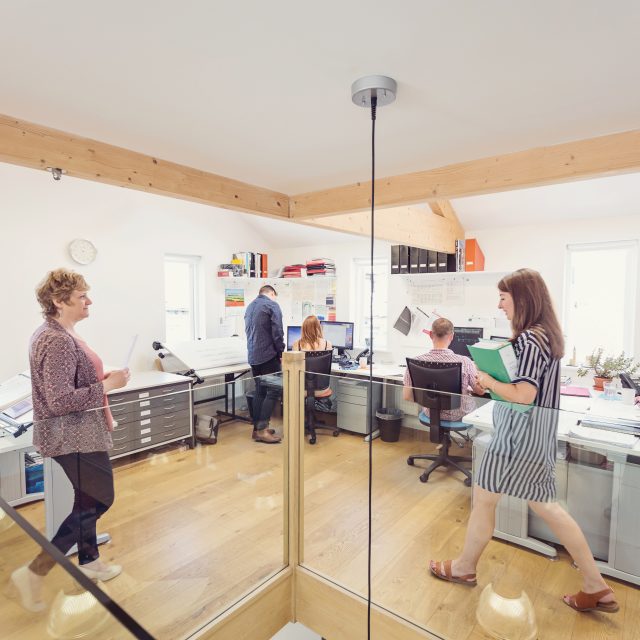 One of the offices is home to John Coward Architects practice.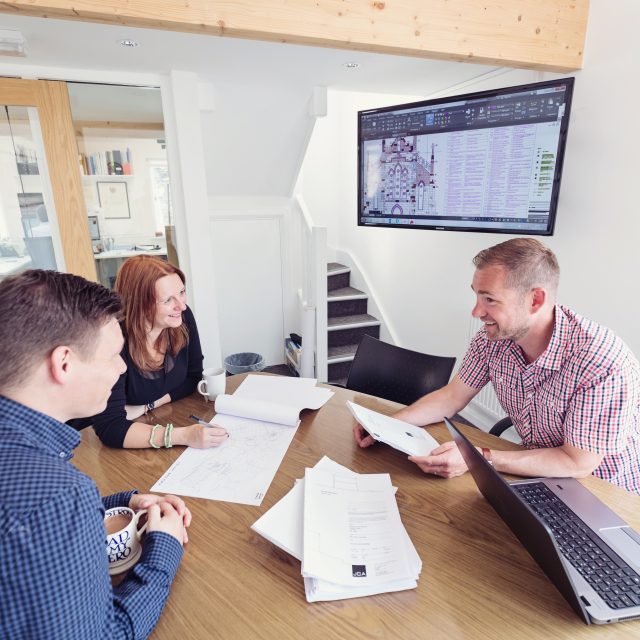 Versatile, light and open spaces have been created to encourage team participation.

Get in touch
We are interested in all aspects and sizes of architectural projects, for both private and public sector clients. If you have a project you would like to discuss with us, or are just looking for some advice, please do not hesitate to telephone, email or write.
Copyright John Coward Architects - Another Slick Website By
Make Us Visible